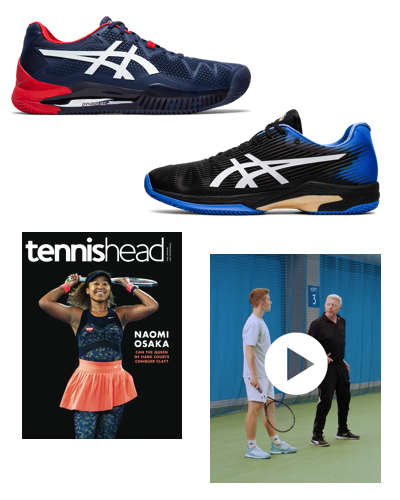 The world's only virtual tennis club
Every Tennishead CLUB member receives a head-to-toe ASICS tennis outfit with shoes, online coaching from legends like Boris Becker, an exclusive training seminar helping you 'Conquer Your Fears and Doubts', the world's best tennis newsletter PLUS the latest issue of Tennishead magazine delivered to your door
⬇️ ⬇️ Learn more about the membership benefits ⬇️ ⬇️

The world's only virtual tennis club
Every Tennishead CLUB member receives a head-to-toe ASICS tennis outfit with shoes, online coaching from legends like Boris Becker, an exclusive training seminar helping you 'Conquer Your Fears and Doubts', the world's best tennis newsletter PLUS the latest issue of Tennishead magazine delivered to your door

Learn more about the membership benefits
⬇️ ⬇️ ⬇️
ASICS gift box
Everyone receives a head-to-toe ASICS outfit
Choose from Gel-Resolution 8 or Solution Speed shoes
Includes shirt, shorts & crew socks
Choose from male or female styles with all sizes available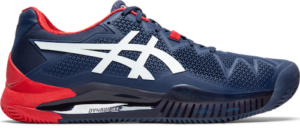 Top Level Tennis coaching videos
12 months access to TopLevelTennis.com and their team of world class coaches
150hrs of online tennis coaching videos covering technique, tactics, fitness & more
Coaching from Boris Becker, Wolfgang Thiem, Dominika Cibulkova, Ursula Radwanska, Marco Panichi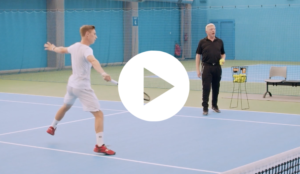 'Overcome your Fears & Doubts' tennis training seminar
1 hour video training seminar from Mindset College
Designed to help you win more on the tennis court and in everyday life
Delivered by David Sammel, best selling author of 'Locker room Power'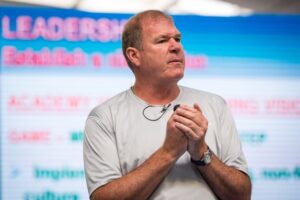 The Bagel
A unique look at the biggest stories in tennis
Delivered to your inbox every 2 weeks
From the same editorial team that produce Tennishead magazine
Featuring news, interviews, tournament previews and reports, stats and more
Tennishead magazine
164 pages in every issue
Featuring the world's best tennis writers
Exclusive player interviews and columnists
Available in high quality print or interactive digital formats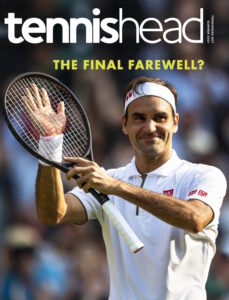 Tennishead magazine archive
51 back issues of the world's best tennis magazine
Available to read at the touch of a button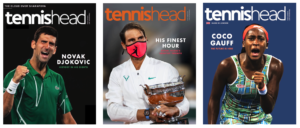 Join the Tennishead CLUB
We offer three levels of membership, the MASTERS, the TOUR and the SLAM which you can join today wherever you live in the World. All 3 levels of membership include the amazing ASICS GIFT BOX, the video coaching from Top Level Tennis, the seminar from Mindset College and The Bagel newsletter.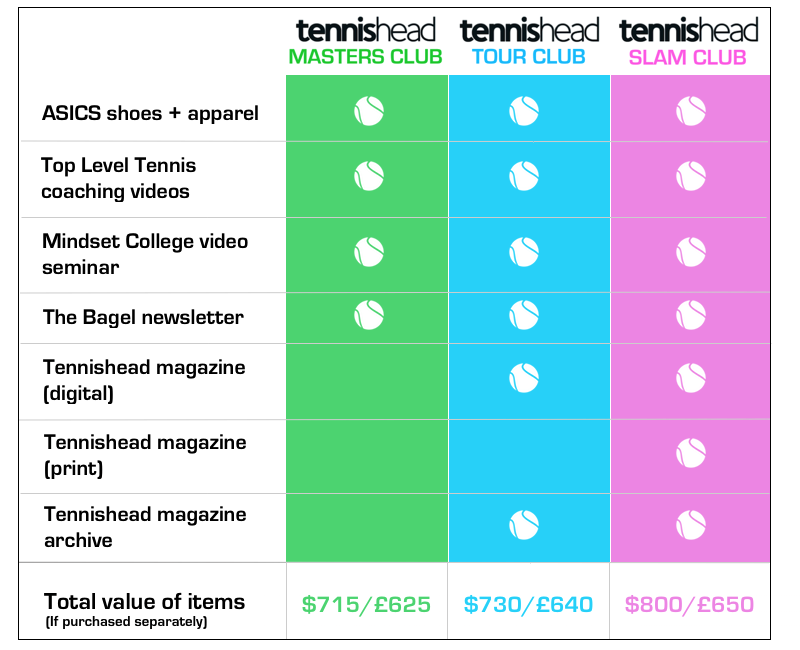 What have Tennishead CLUB members been saying?
Luke M. says,
"Incredible! Genuinely an unbelievable deal. Honestly I cannot believe this offer even exists! To have Tennishead magazine with just the Top Level Tennis coaching videos is more than enough. Let alone with the ASICS shoes & clothing that comes with it!"
Simon B. says,
"I have subscribed to Tennishead magazine a few times but not every year.
This time round, let's be honest, you can't really go wrong with free gifts, but also without the magazine I find it difficult to keep up with everything in the tennis world.
The process including payment (to join the CLUB) was very easy, all the right and relevant emails were sent once I joined, and it is very good value for money with the gifts."
Peter M. says,
"I nearly subscribed to Tennishead magazine at one point through an offer with our tennis club but never got around to it.
Now the deal on offer for the Tennishead CLUB was what made me finally do it (and I needed a new pair of tennis shoes!).
The sign up process online (to join the CLUB) was easy and all the relevant emails came through quickly after I joined. Definitely good value for money."
Frequently Asked Questions
Can I join the Tennishead CLUB from anywhere in the World?
Yes, you can join from any country.
Can I pay in whatever currency I want?
Yes, when you get to the checkout the currency of your country will be automatically chosen for you.
How long will the GIFT BOX and first issue of Tennishead magazine take to arrive?
Once you've joined the Tennishead CLUB you will receive an immediate email confirming your membership and we will then start the process of shipping your GIFT box. Depending on where you live, the gift box delivery usually takes between 14-21 days. (If your delivery is delayed we will contact you)
For TOUR CLUB members, you will receive immediate access to the current digital issue of Tennishead magazine.
For SLAM CLUB members, you will receive immediate access to the current digital issue of Tennishead magazine and then your first print edition of Tennishead will be sent to you as soon as it's published. Currently we publish 4 times a year in March, June, September and November.
All Tennishead CLUB members will immediately receive (once your payment has been successfully processed) the latest issue of The Bagel, access to TOP LEVEL TENNIS and the online seminar from Mindset College via email and will also have immediate access to the Tennishead magazine digital archive.
Will I pay a delivery or shipping charge for my ASICS shoes and clothing?
Your ASICS shoes and clothing will be shipped to you from the UK. This means if you live in the UK then there will be no shipping charge. If you live outside the UK then a shipping charge will be added when you reach the checkout. You then have the choice to continue or not with your Tennishead CLUB membership after you've seen how much the shipping costs will be. The shipping charge varies depending on the country you live in.
What about customs charges?
As we ship your items from the UK some countries outside the UK now add a customs charge for deliveries from the UK. If you live in the USA or the UK you definitely won't be charged by customs. Most countries within Europe are now adding a customs charge. We don't know if you will be charged by customs or how much that charge will be until your items reach your country. You will be given the choice as to whether you want to pay those customs charges or not once your ASICS items arrive in your country. If you decide not to pay the customs charges then please contact us and we will refund the full amount of your Tennishead CLUB membership, but we can't refund the shipping costs you paid originally when you joined the Tennishead CLUB.
Will my membership automatically renew after 1 year?
Yes, unless you cancel your membership during the year.
Will I receive a new GIFT BOX every year when my membership renews?
Yes. The contents of the GIFT BOX will change regularly so you won't receive the same gifts every year.
What is the Tennishead magazine archive?
This is a digital library containing every issue of Tennishead that has ever been published in an easy-to-read digital format. All Tennishead CLUB members receive access to the archive. You can read the archive on any digital device and you have the option to download every issue of the magazine as a PDF.
What if I'm an existing subscriber to Tennishead magazine?
We will offer a discount on the membership costs for the Tennishead CLUB if you are already a subscriber to Tennishead magazine. Simply email us on [email protected] or call/WhatsApp/Text on +44 (0)7554 591904 band we'll reply with a discount coupon to allow you to join the Tennishead CLUB at a reduced rate
How can I get in touch if I have any questions before or after joining?
Simply email us at [email protected] or call/WhatsApp/Text on +44 (0)7554 591904
Please also read the terms & conditions that apply to the Tennishead CLUB