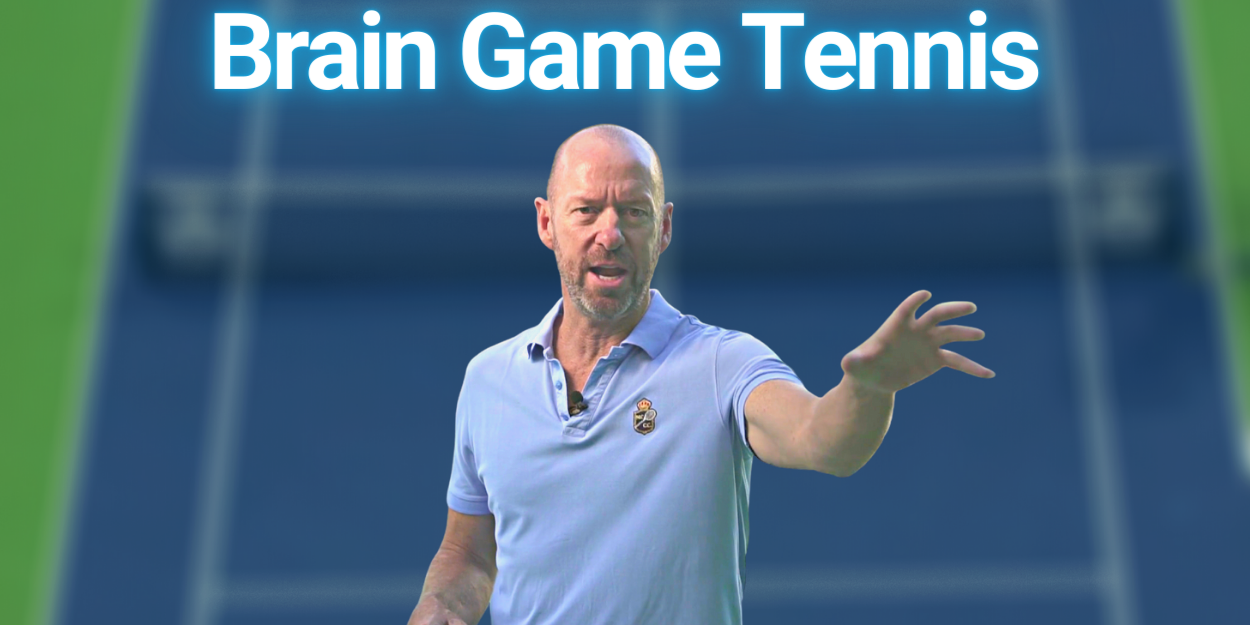 Join the Tennishead CLUB and Brain Game Tennis will reinvent your game
Members receive instant access to 2 incredible online courses from Craig O'Shannessy worth £75/$100
Tennis looks like a game of pinball, with the ball careening here, there, and everywhere. But it's not. It's actually the exact opposite. Tennis is a game of repeatable patterns in four specific areas – serving, returning, rallying and approaching. Study the patterns, learn the winning percentages, and make the game simple. That's what Brain Game Tennis stands for.
No more guessing. No more opinions. Just the facts please…
Craig O'Shannessy, founder of Brain Game Tennis, is widely recognized as the world leader in teaching and analyzing tennis strategy. Craig specializes in this specific area of the sport, creating his online Brain Game Tennis business to teach players, coaches and fans the patterns of play, and winning percentages that dominate our sport. 
Tennishead CLUB members receive instant, free access to the two most popular courses ever produced by Brain Game Tennis: '25 golden rules of singles strategy' and '25 golden rules of doubles strategy'.
Watch Craig in action during this Tennishead interview…