Join the tennishead CLUB and receive our unique GIFT BOX
EXCLUSIVE OFFER! (Please don't miss out)
As a very special reward for being one of the first new members of the tennishead CLUB we've teamed up with legendary tennis brand ASICS to offer you a selection of the best ASICS products. That's over $300 worth of tennis shoes and clothing for everyone, with the ability to choose the right style and size for you. But hurry as we have a limited number of these to give away.
ASICS TENNIS M POLO SHIRT
Value of £50 / $65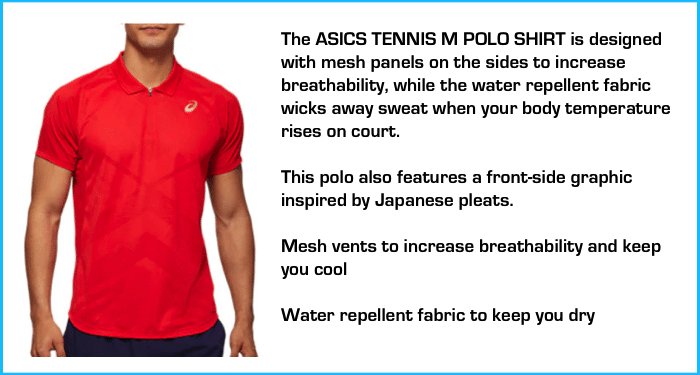 ASICS TENNIS M 7IN SHORTS
Value of £50 / $65
ASICS tank top
Value of £45 / $60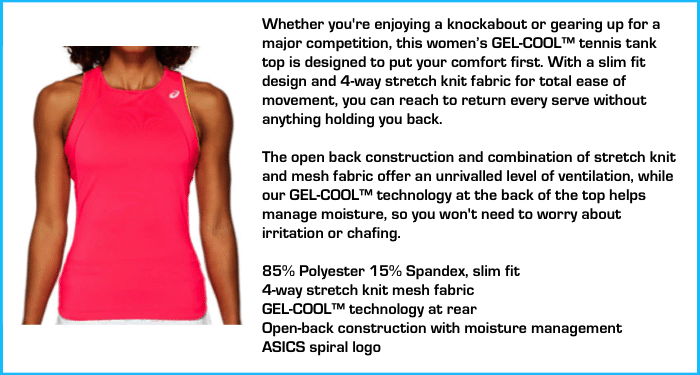 ASICS shorts
Value of £30 / $40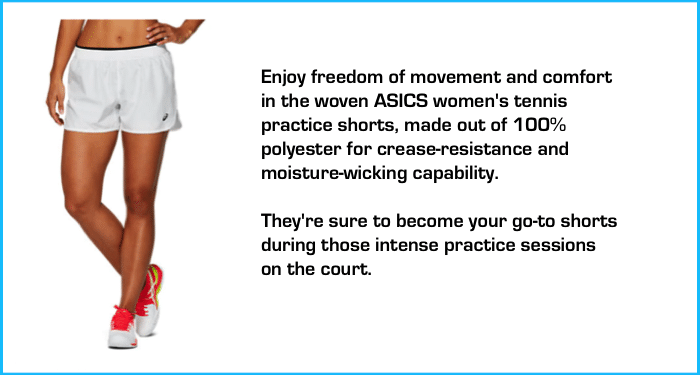 Join the tennishead CLUB
We offer two types of membership for the tennishead CLUB, the 'TOUR' and the 'SLAM', which you can join today wherever you live in the World. Both the 'TOUR' and 'SLAM' options include the amazing tennishead GIFT BOX every year.
Click here to join the tennishead 'TOUR' CLUB