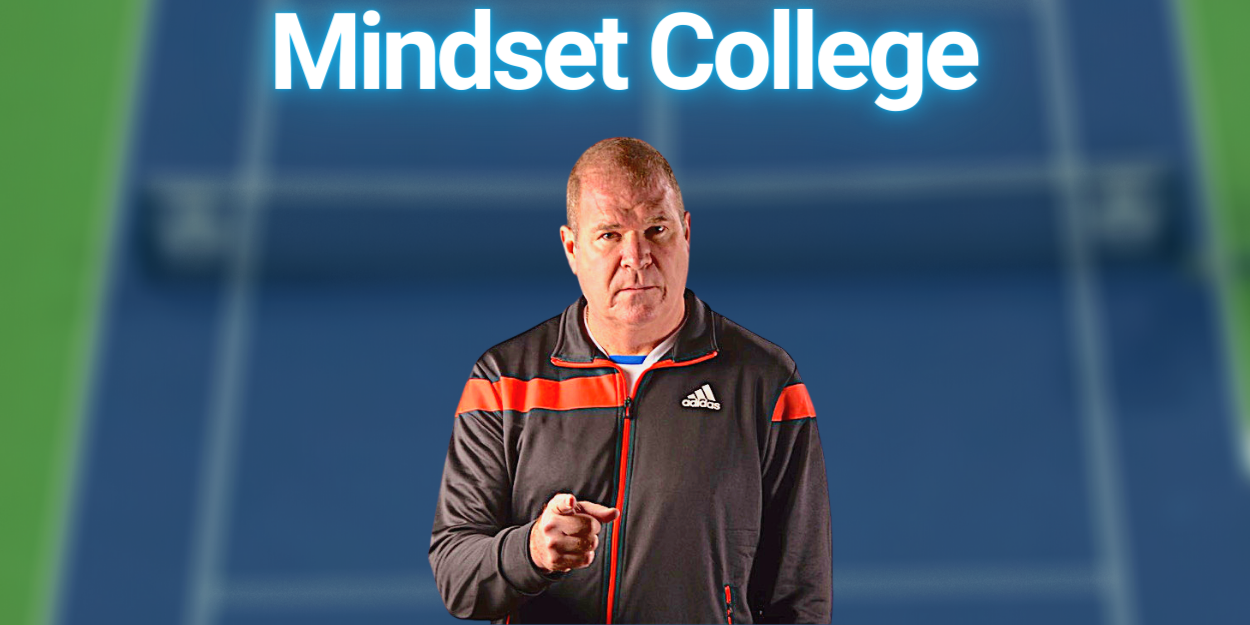 Join the Tennishead CLUB and Dave Sammel will release your mind
Members receive instant access to 2 online seminars from Mindset College
Designed to help you win more on the tennis court and in everyday life, this unique support will train you to enjoy competing and the whole process of excellence.
We spend so long practising our shots but we'll often forget to train our biggest weapon, our minds. The better you get in tennis, the more important the psychological side of the game becomes but are you working on improving your thought processes as well as your topspin backhand?
Dave Sammel, founder of Mindset College, is an award winning tennis coach and best selling author of 'Locker Room Power' who has now focussed his incredible expertise to help coach the minds of tennis players of all standards through their journey to success. Dave's also been a friend and writer for Tennishead for many many years!
Tennishead CLUB members receive instant fee access to one Mindset College's top seminars: 'Success – Mastering the little things' AND Dave Sammel's own video coaching course 'The 11 steps to a more powerful serve'