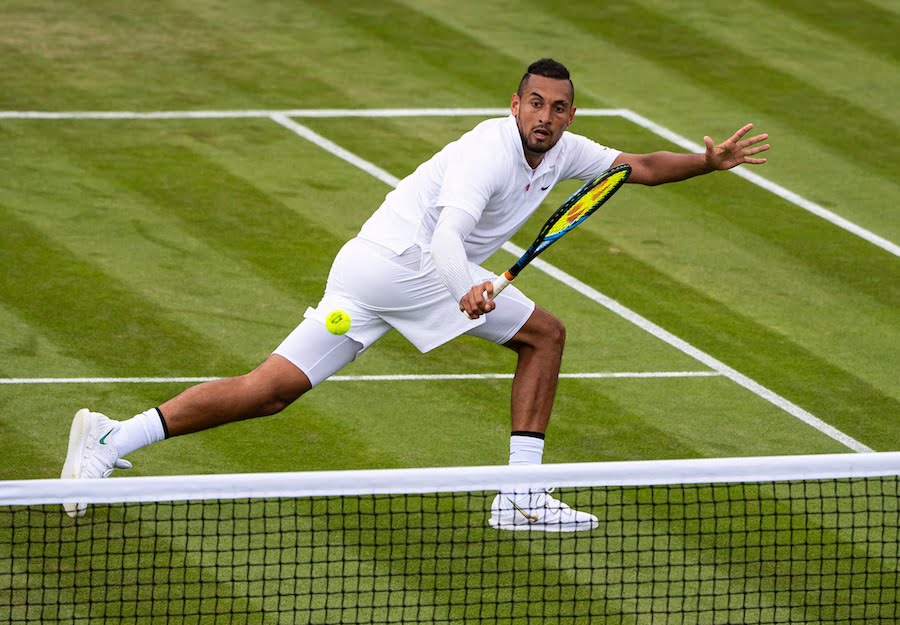 WATCH: Kyrgios and Nadal practise side by side as both players play down their war of words
Kyrgios v Nadal is the match that everyone wants to see and both players got an early look at each other as they practised side by side
Nick Kyrgios and Rafa Nadal will go head to head tomorrow in probably the most anticipated match in years at Wimbledon because of the perceived bad blood between the two players.
Kyrgios is renowned for his unorthodox style on court and his fiery temperament that has lead to many brushes with the authorities recently. On the other hand you have Spanish sporting legend Nadal who is renowned for his focus and professionalism.
So to see the two practising side by side today at Wimbledon was an intriguing precursor to the big event tomorrow:
? @RafaelNadal and @NickKyrgios practising next to each other…

Excited for tomorrow's match? ?‍♀️?‍♂️#Wimbledon pic.twitter.com/j1iO5OHjel

— ATP Tour (@ATP_Tour) July 3, 2019
Nadal goes into the match as the statistical favourite but history and form don't really matter when a Nick Kyrgios match is on court. His results against the biggest names in tennis are better than most which goes a long way to back up the theory that he is more motivated by the high profile, high intensity encounters than he is when playing lower ranked players.
Kyrgios nearly didn't make it to round 2 after a nail biting and sometimes bizarre encounter in round one with his Australian compatriot Jordan Thomson. But Kyrgios came through in 5 sets to set up the mouthwatering match with Nadal.
Yesterday in their press conferences both players were at pains to play down the recent spat of comments that have threatened to sour their relationship. Kyrgios said that Nadal is, "One of the greatest ever" and Nadal said, "I am not upset by anything he does or wants to do. I am a professional and I go out to play my match".
Enjoy Wimbledon even more with our exclusive, 164 page, 'Guide to Wimbledon 2019'
To find out how to get tickets for Wimbledon this year read our 9 point guide here
For all the latest Wimbledon news before, during and after the tournament make sure you bookmark our 'Wimbledon News' section here
If you can't visit the tournament then do the next best thing and read our guide on how to watch Wimbledon on television
To read more amazing articles like this you can explore Tennishead magazine here or you can subscribe for free to our email newsletter