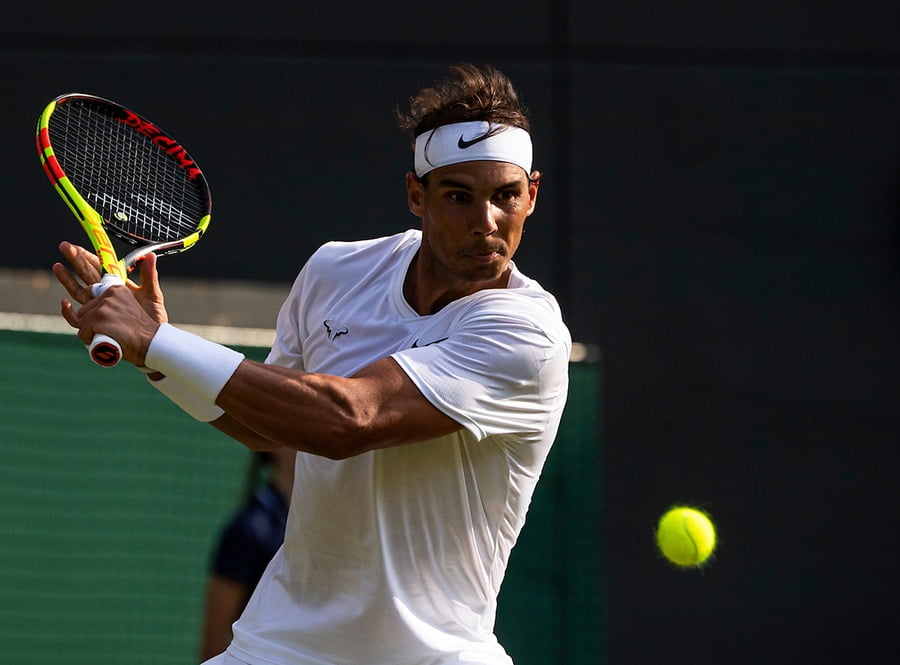 'My opinion on Nick Kyrgios has not changed,' says Rafael Nadal
Rafael Nadal has vowed to be unmoved by any possible Nick Kyrgios 'antics' in their upcoming match at Wimbledon.
The pair both won their first round matches on Tuesday to set-up the tantalizing clash, which is sure to have an extra edge to it given their history.
Kyrgios upset Nadal this year when he used an under-arm serve – albeit unsuccessfully – when the pair met at the Acapulco Open, prompting the world number two to brand him "disrespectful".
Then, in a podcast later in the year, Kyrgios described Nadal as a bad loser.
However, Nadal says he will be the picture of professionalism – no matter what Kyrgios throws at him.
"For me, it doesn't make any difference [if Kyrgios does underarm serves and tweeners]," Rafael Nadal told the press.
"I gave my opinion and I will give it again. It has not changed.
"It doesn't make any difference to me. He can do whatever he wants with his life.
"I am not upset by anything he does or wants to do. I am a professional and I go out to play my match.
Hyped up for @NickKyrgios v @RafaelNadal at #Wimbledon pic.twitter.com/IXjAeVUCp8

— TennisAustralia (@TennisAustralia) 3 July 2019
"I don't care what my rival can or cannot do. I am thinking about tennis and nothing else.
"I do not concern myself with things like that in this part of my career. I have to give my maximum and I have to win my match."
Kyrgios and Nadal have met once before at Wimbledon, with the then teenage Australian causing a huge upset with a 7-6, 5-7, 7-6, 6-3 win in 2014.
Enjoy Wimbledon even more with our exclusive, 164 page, 'Guide to Wimbledon 2019'
To find out how to get tickets for Wimbledon this year read our 9 point guide here
For all the latest Wimbledon news before, during and after the tournament make sure you bookmark our 'Wimbledon News' section here
If you can't visit the tournament then do the next best thing and read our guide on how to watch Wimbledon on television
To read more amazing articles like this you can explore Tennishead magazine here or you can subscribe for free to our email newsletter