How to get tickets for Wimbledon 2019. The 9 methods explained in full
It's without doubt the most prestigious event in the tennis calendar and one of the UK's leading sporting events of the year, but how do you get yourself inside the famous grounds of the All England Lawn Tennis club
Before you read on make sure you take a look at our special, 164 page, 'Guide to Wimbledon 2019'.  
Wimbledon is famous for it's immaculate green grass, strawberries and cream, Pimms on ice and unique heritage. The tournament was first played in 1877 and since then it's grown in prestige to become the world's favourite tournament and the first tournament that any professional player will want in their schedule every year.
One reason for its popularity is the atmosphere created by the intimate yet luxurious surroundings of the All England Lawn Tennis Club (AELTC) in the Wimbledon district of South West London with postcode SW19. As a fan you will find yourself very close to the play on the outside courts and practise courts which is a real attraction for tennis watchers who normally only see their favourite players on television.
Wimbledon also has two show courts with retractable roofs so that if it ever rains, which happens a lot in England, they can cover the court with the roof and allow play to continue.
But how do you get a ticket to Wimbledon for the 2019 Championships. Here, tennishead explains the 9 ways that you can secure yourself a ticket:
Win tickets through the public ballot
The ballot is a method of winning tickets whereby any member of the general public can enter for free. If you win a ticket you are contacted by the AELTC who then offer you the chance to buy that ticket. Usually you will be offered a pair of tickets Wimbledon realise that most people want to attend with someone else rather than on their own.
The Public Ballot, introduced in 1924, has always been substantially oversubscribed. It is not possible to request tickets for specific days or courts, as the day and court offered are chosen randomly by a computerised selection process.
The public ballot for the 2019 Wimbledon championships has already taken place but if you want to enter the ballot for 2020 Wimbledon tickets then click on this link: Enter the 2020 public Wimbledon ballot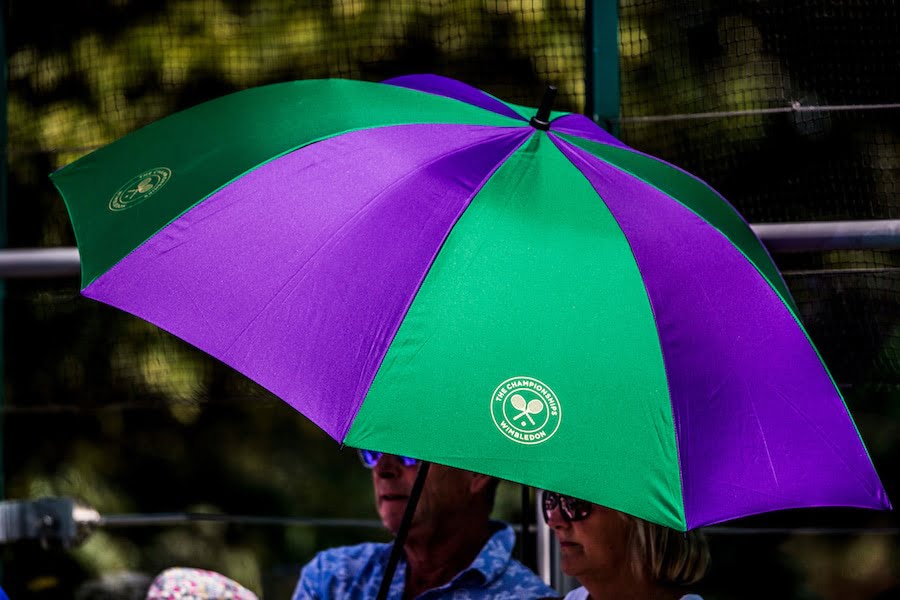 Win tickets through the LTA ballot
The Lawn Tennis Association is the governing body for tennis in the UK. Every year they offer their members the chance to win Wimbledon tickets through their own ballot. To enter this ballot you must be a member of the LTA which you can apply for here: Join the LTA
Once you've joined you can then find details of the LTA members Wimbledon ballot here: LTA Wimbledon ticket ballot
The ballot for 2019 Wimbledon tickets is closed but you can join the LTA and enter the 2020 ballot very soon
Win tickets through your local tennis club ballot
All registered tennis clubs in the UK, of which there are thousands, are given an allocation of Wimbledon tickets each year depending on the number of members at that club.
The club can then award these tickets to their members through a private ballot. The winners of the ballot can then buy the tickets for the face value of the ticket.
To join your local club you can either search online for your local tennis club through Google or use this LTA search tool.
Most clubs will have already held their ballot for 2019 Wimbledon tickets but join the club now so that you can enter their ballot for 2020 tickets.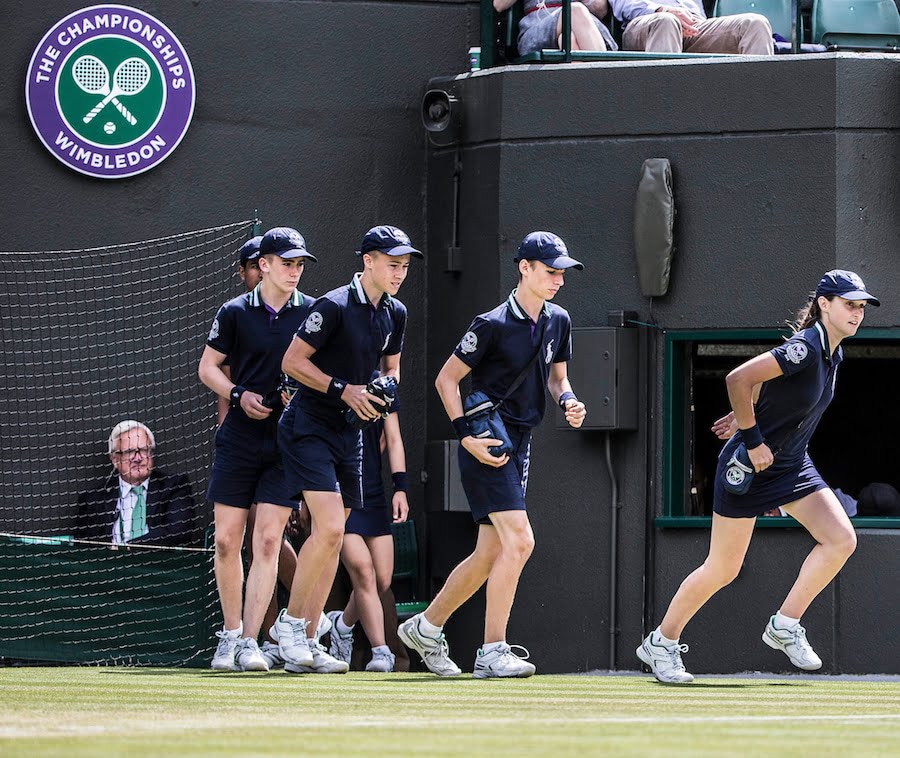 The Wimbledon ticket queue
Wimbledon remains one of the very few major UK sporting events where you can still buy premium tickets on the day of play. Tickets are sold strictly on the basis of one per person queuing. A limited number of tickets are available daily for Centre Court, No.1 Court and No.2 Court, except for the last four days on Centre Court, when all are sold in advance. In addition, several thousand Grounds Passes are available each day at the turnstiles entitling use of unreserved seating and standing room on Courts No.3 – 18.
Guide to Queueing
When to arrive
– If you would like to queue for Ground Passes, it is advisable to join The Queue a few hours before the Grounds open at 10.30am.
– Entry at any time is subject to Grounds capacity, which does vary. Spectators may only be admitted as people leave, subject to weather / conditions of the Grounds.
Queue Cards
– On your arrival at the end of The Queue you will be issued with a Queue Card. This card is dated and numbered to show your position in The Queue. It must be retained and will be checked on entry to the Grounds. These are non-transferable.
Please note therefore that your position in The Queue (and therefore what ticket you will receive) is dictated by what time you arrive in The Queue.
Queueing Procedures
Early in the morning (approximately 6am) anyone in The Queue will be woken by the Stewards, asked to dismantle any overnight equipment, and close up into a tighter formation to create space for those joining The Queue on the day.
At approximately 7:30am Stewards will issue wristbands to those towards the front of The Queue who are queuing for tickets for the Show Courts. The number of wristbands issued exactly matches the quantity of tickets available for each court on that day.
Wristbands, marked by court and with a detachable 'court' tally, will be offered to queuers according to the number of Show Court tickets available. On reaching the entrance kiosk, the tally must be detached and handed to the cashier who will issue one ticket for the court on the tally.
Buy returned tickets on the day
Every day at Wimbledon tickets holders from the show courts (Centre Court, Number 1 Court and Number 2 Court) will sometimes leave before the day's play has finished and some of these early leavers will be kind enough to give their tickets back to be re-sold. You can then buy these tickets for a much cheaper price than their face value and watch tennis for the rest of the day from their seat on the show courts.
To be eligible to buy these tickets you must already be on the grounds of Wimbledon then simply visit the AELTC Ticket Office and ask if they have any returned tickets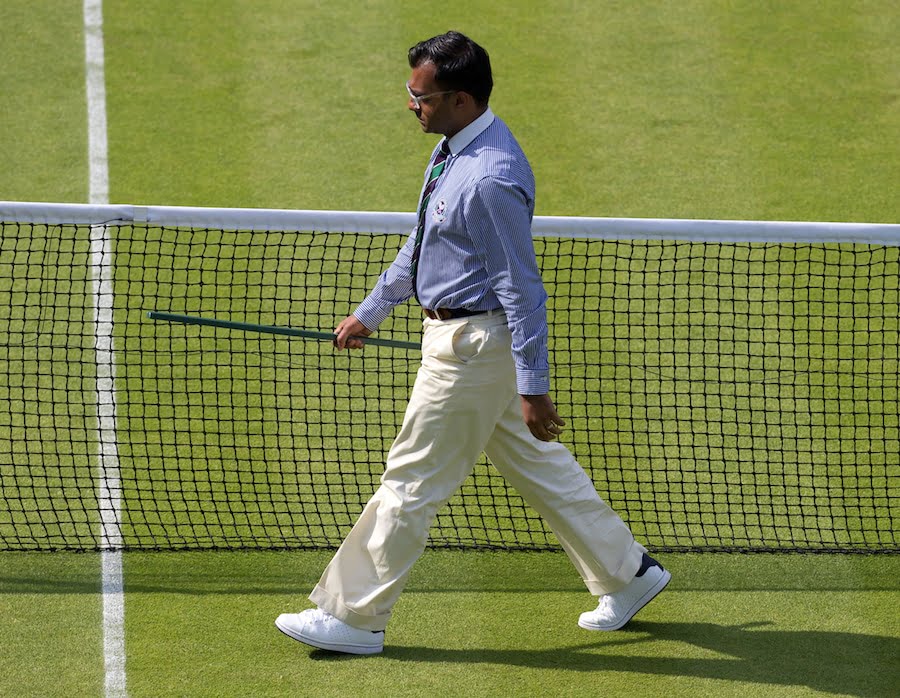 Buy tickets through a corporate hospitality company
If you have enough money you an guarantee you will get tickets by buying them from a corporate hospitably company such as Keith Prowse. This is an expensive way to purchase tickets but it guarantees you will be able to buy tickets for the court you want on the day you want plus you'll be treated to their famous hospitality including lunch and tea. More details can be found here
Buy a Wimbledon debenture
A debenture gives the holder the right to a buy a ticket for that seat every day of the Wimbledon fortnight for the 5 years that he debenture lasts. 2,500 Centre Court & 1,000 Court No. 1 debenture holders receive tickets for club level seats for each day of tournament, giving them an unrivalled experience of the world's best tennis event.
The current series of Centre Court debentures cover The Championships from 2016 to 2020. The next Centre Court debenture series, covering the 2021 to 2025 Championships, is expected to be marketed in 2019. The current series of No.1 Court debentures cover The Championships from 2017 to 2021. You can register your interest in a debenture here.
Debentures are freely transferable via a private arrangement, or through your stockbroker. If you are interested in acquiring existing debentures in this way, your stockbroker should visit the website of Dowgate Capital Stockbrokers Limited or email them on [email protected].
Purchase tickets from debenture holders
WimbledonDebentureHolders.com was set up in 2006 to allow members of the public to purchase debenture tickets from Debenture holders who are unable to attend The Championships on the day.
Debenture tickets are the hottest and most sought after tickets giving some of the best views of the action at Wimbledon, a reserved seat on the court for the entire day with unrivalled views of the on-court action and access to the exclusive Debenture Holder lounges. These facilities feature private restaurants, bars, lounges and spectacular views over SW19.
You can purchase a Debenture ticket for either Centre Court or Court 1 plus access to matches on outside courts. All online transactions through WimbledonDebentureHolders.com are completely secure so you can buy online with complete confidence.
Make friends with a member of the All England Lawn Tennis Club
Outside of the Wimbledon fortnight the All England Lawn Tennis club is used by a few hundred lucky people as their own private tennis club where they can play all year round on a variety of courts. Those lucky people are also able to purchase a large number of Wimbledon tickets which they can then use however thy want.
So maybe you know someone that is a member and they might offer to take you along for a day's tennis!
STOP! Now you can look ahead to Wimbledon with our exclusive, 164 page, 'Guide to Wimbledon 2019'
If you can't visit the tournament then do the next best thing and read our guide on how to watch Wimbledon on television
To read more amazing articles like this you can explore Tennishead magazine here or you can subscribe for free to our email newsletter here