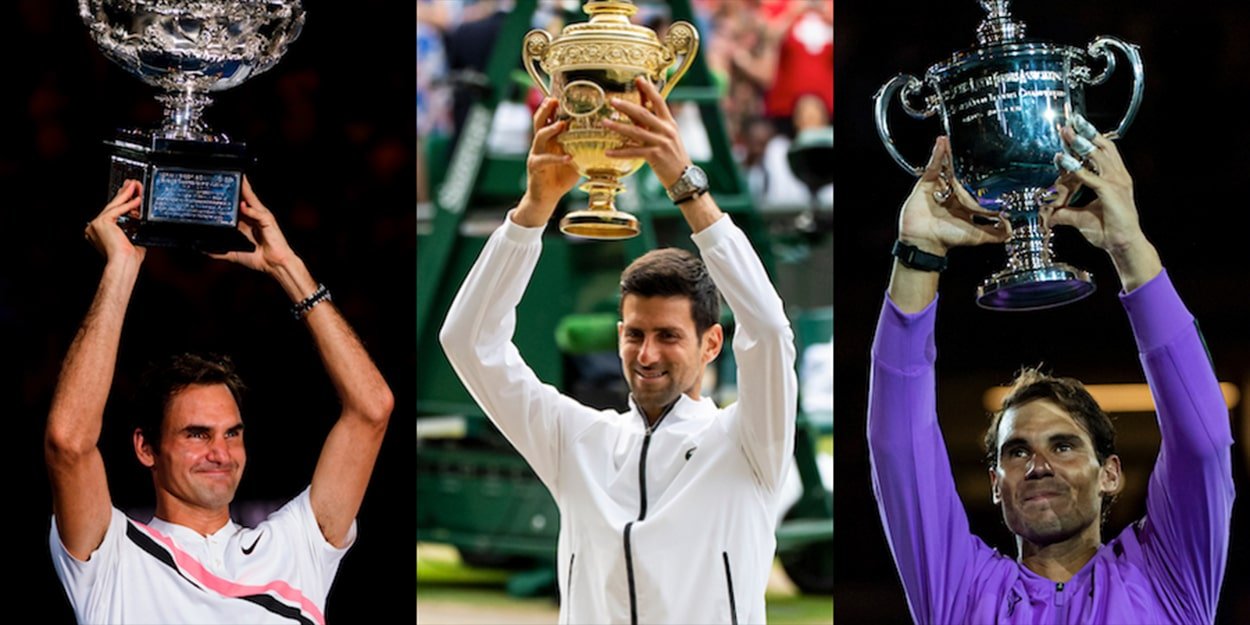 'Someone will surpass us,' says Rafael Nadal on 'Big Three' Slam totals
Rafael Nadal believes that the likelihood is that some time in the future the Slam records of him, Roger Federer and Novak Djokovic will be broken.
Rafael Nadal contends that while the Grand Slam totals that he, Roger Federer and Novak Djokovic hold are remarkable, they are not insurmountable.
"Of course, when Pete achieved that great number of 14 a lot of people in tennis thought, 'Okay that's going to be almost impossible to go beyond that for the next years'," Nadal said in an interview with Metro.
'But in relatively short period of time there is three players that have more than 14 and in the same era.
"That puts that in perspective about what we did in the last 15-20 years, it's something difficult to equal.
"But everyone thought the same about Pete and we did it better."
Pete Sampras won his 14th and final Slam at the 2002 US Open at the age of 31, retiring after the final. Many thought his tally impossible to overcome, but Federer, Nadal and Djokovic have all done so, with each winning multiple Slams past Sampras' retirement age.
Federer made it to 15 Slams at just 27 when he won Wimbledon in 2009, while Nadal did it at 31 at the 2017 French Open. Finally, Djokovic also did it at 31, in winning the 2019 Australian Open. Federer also won his 7th Wimbledon at the age of 31, equalling Sampras' titles record at The Championships in the process.
Since each man turned 32, the three have won a combined total of 11 Slams (3 for Federer, 4 for Nadal, 4 for Djokovic)
"And now, probably there's going to come someone in the future who is going to do it better than us even if it's not easy," Nadal added.
Rafael Nadal returns to the court on the clay of Barcelona this week. Read more about Nadal's reflections on his career so far as well as more thoughts on his 'Big Three' rivals.