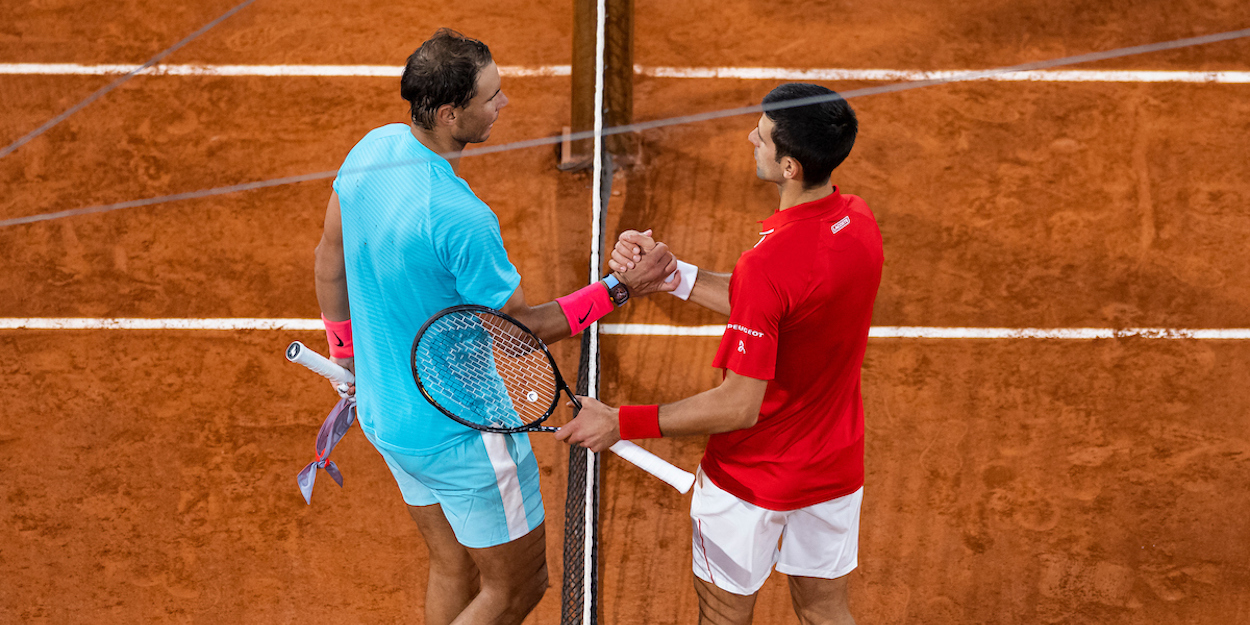 'Novak Djokovic is more obsessed with winning more Grand Slams', says Rafa Nadal
Rafael Nadal said his great rival Novak Djokovic is "more obsessed" than him with winning more Grand Slams and other records.
Nadal and Roger Federer have each won 20 Grand Slam titles, while Djokovic has claimed 18.
"I enjoy what I am doing. I am happy playing tennis. Of course, I want to win more Slams, yes. No doubt about that," Nadal said in an interview with Metro.
"But I never get – I mean, Novak is more obsessed about this, more focused. Not in a negative way. No, he's more focused on just these things and it means a lot to him all of this stuff.
"Like he's always saying and talking about these records and well done for him, but it's not my approach to my tennis career. I have a healthy ambition.
"Of course, I am ambitious, if not I would never be in the position I am today but I have probably a different kind of ambition than him, for example.
"I just keep going, keep doing what I'm doing and just try to put myself in a position to keep enjoying the tour and, of course, try to achieve as much as possible.
"I am super satisfied about the career I'm having. Not today, I was super satisfied years ago already but I am not making a step back in motivation because of that. I don't get frustrated if I am losing one tournament, I am trying to approach the thing in a different way."
Read more about Rafael Nadal's thoughts on his career motivations and the achievements of the 'Big Three'.