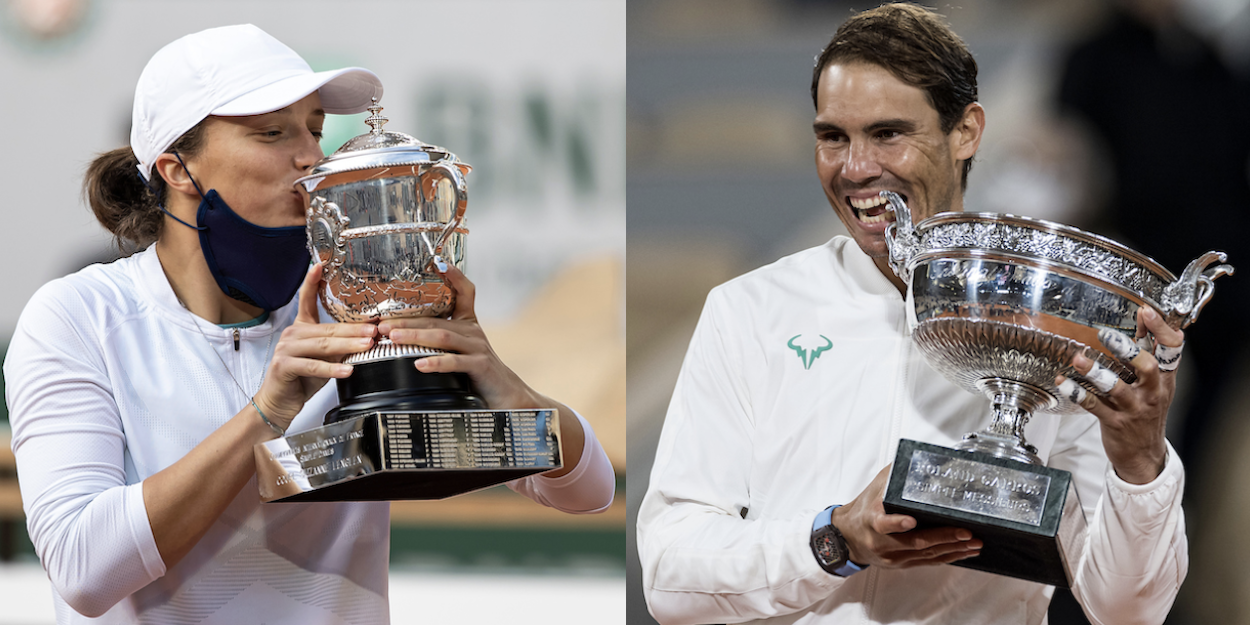 French Open 2021 preview: All you need to know before Roland Garros starts
The 2021 French Open is just around the corner – with fans back and big stars competing, here's your must-know info before the event!
The 2021 French Open marks a slow return to normality in the tennis world. With the usual May-June slot reinstated and spectators set to return, Tennishead looks ahead to the clay Slam this year.
Dates
The French Open main draws begin on 30th May, with the women's final slated for 12th June and the men's final for 13th June. British fans can watch live on ITV4, plus ITV for the finals weekend. Eurosport will also be broadcasting the event.
Otherwise please refer to our watch guide.
Where is the event held?
The second Grand Slam of the year has its base in the 16th arrondissement of Paris at the Stade Roland Garros stadium complex.
Ranking points breakdown, Singles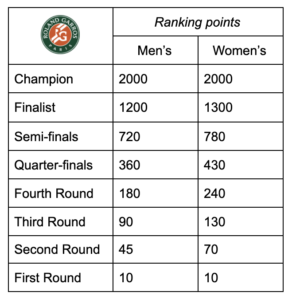 Prize money breakdown, Singles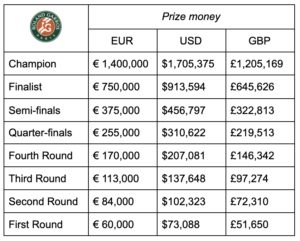 Can I buy tickets for the tournament?
Tickets are still available for purchase at the Roland Garros Official Ticket Office. Get them quick!
How can I follow the tournament?
You can follow all the breaking news, results, commentary and more with Tennishead. Just head over to our French Open News section every day. Or you can try the tournament on the official website, the official Twitter, the official ATP Tour Twitter or the official WTA Tour Twitter.
Returning stars
Defending champion, Rafael Nadal, 'The King of Clay', is obviously competing for the title this year in an attempt to secure a 14th championship at Roland Garros, as many Slams as the great Pete Sampras had in total.
The women's draw will be highly intriguing, not least because 2019 and 2020 champions Ashleigh Barty and Iga Swiatek will be in the draw together for the first time, as Barty decided against travelling for last year's event.
Novak Djokovic will be hoping to obstruct Nadal's mission, but with the Spaniard not seeded second, the two could potentially meet before the final depending on the draw to come.
If Djokovic were to capture a second Roland Garros title, he would be the first man in the Open Era to achieve the Double Career Grand Slam of having won each Major at least twice. Rod Laver was the last man to reach that feat in 1969.
Unfortunately, 2018 champion and two-time runner-up Simona Halep will not appear due to injury. Neither will 2015 champion Stan Wawrinka, ending a streak of 16 consecutive appearances in Paris.
For some good news, Roger Federer will be competing for the first time since 2019, and could also potentially achieve the Double Career Grand Slam like Djokovic.
His chances are slim, as he himself admitted, saying "I know I will not win the French Open, and whoever thought I would or could win it is wrong."
Dominic Thiem, 2018 and 2019 runner-up, has a shot at shaking things up this year too, though his form overall and on clay in 2021 thus far leave much to be desired.
Players to look out for
A number of male players could threaten Djokovic and potentially even Nadal at this year's event.
22-year-old Casper Ruud is having a quietly impressive clay court season, having reached the semi-finals of both Monte Carlo and Madrid.
The Norwegian also reached the semi-finals in Munich and quarter-finals in Marbella, as well as the final of the Geneva Open for a 2021 clay record of 14-4 to date.
Nadal himself even highlighted the youngster as a possible disruptor ahead of Roland Garros.
Stefanos Tsitsipas and Alexander Zverev are also in top form, having won Monte Carlo and Madrid respectively, as each look to make a deep run at Roland Garros.
Jannik Sinner could be one to watch too. Though his win-loss record on clay in 2021 is far from stellar, 7-5 to be precise, he did reach the semi-finals of Barcelona.
In addition, though he suffered second round losses at each of Monte Carlo, Madrid and Rome, in the first and last case he suffered very harsh draws, falling to Novak Djokovic and Rafael Nadal respectively.
He did make the quarter-finals in Paris last year, dropping just one set en route to Alexander Zverev, before suffering defeat at the hands of Nadal in straight sets (so did everyone the Spaniard faced on his way to a 13th title).
For the women, world No. 4 Aryna Sabalenka is having a breakout season so far this year, with a 25-7 win-loss record overall, including 11-2 on clay.
Despite never advancing past the fourth round of a Slam, the 23-year-old has a Madrid Open title under her belt as well as a Stuttgart final this year, so the Belarusian could do something special in Paris.
American teenager Cori 'Coco' Gauff is also having a strong clay season. The 17-year-old reached the quarter-finals of the (admittedly 'green', non-European) clay event in Charleston, USA, before defeating three seeds en route to the semi-finals of the Italian Open.
With her second career WTA title at the 250 event in Param, Gauff now holds a 12-3 record on the surface (9-2 on European red clay).
Finally, Paula Badosa, the first Spanish woman to reach the semi-finals of the Madrid Open, is also in strong form in 2021, on clay in particular.
Badosa is one of just three women to defeat Ashleigh Barty on clay so far in 2021, along with Sabalenka (Madrid final) and Gauff (via retirement), doing so at the Charleston Open.
To date, Badosa has a 12-2 record on clay this year (8-1 on European red clay). Currently ranked no. 44 in the world, if the Spaniard wins the WTA 250 Serbia Open and other rankings results go her way, she could sneak a seeding come the start of Roland Garros.
A final anomaly
Something interesting from the men's draw is a brilliant coincidence of the men's rankings and results at Roland Garros.
By this, we at Tennishead are referring to the fact that Daniil Medvedev, as world No. 2, will be seeded second at the French Open this year, despite the fact that he has never won a main draw match at the tournament.
Medvedev has made four career appearances at Roland Garros, and holds a 0-4 record there, with only one of those matches going five sets, his loss to Pierre-Hugues Herbert in 2019.
Medvedev is famously ambivalent about playing on clay, but surely he will be hoping for better results at the French Open this year?