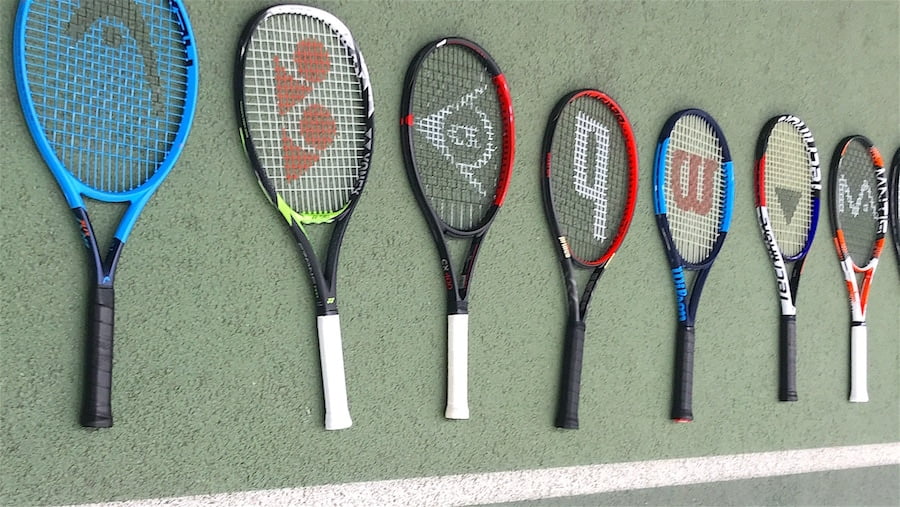 Beginner racket reviews: We test the 8 best rackets for new players in 2019
For anyone taking up tennis, the choice of a racket can be crucial. We tested eight models which are designed for beginners from Head, Wilson, Dunlop, Tecnifibre, Mantis, Volkl, Yonex and Prince in our beginner racket reviews and testing
If you've only recently taken up tennis or you are planning to do so, there's no doubt about one of the biggest decisions you'll have to make. Which racket are you going to use? The choice can be bewildering, so whether you played back in school and fancy some exercise in the sun or you are keen to fill your spare time playing this social sport, your choice could be crucial.
We've tested the eight most prominent rackets on the market for beginners. Sometimes it can be tempting to select a racket on looks alone, but we think it's really important to get out there on the court and see how it feels in your own hands when you strike the ball. We asked Gill, a racket sports enthusiast at Winchester Racquets and Fitness, to try each of them out. Here's what she made of them.
You can purchase any of the rackets we've reviewed with an exclsuive 5% tennishead discount plus a free premium string upgrade here
First watch the video of our beginner racket reviews (with a big thanks to Jack from JackMansfieldVideography.com) from the testing day then read the verdicts on the eight rackets.
The rackets
Now you've watched the play test, find out more specific detail on each of the 8 rackets we tested including price, weight stringing pattern and more. Click the links within each racket to visit the dedicated review page for that specific racket.
---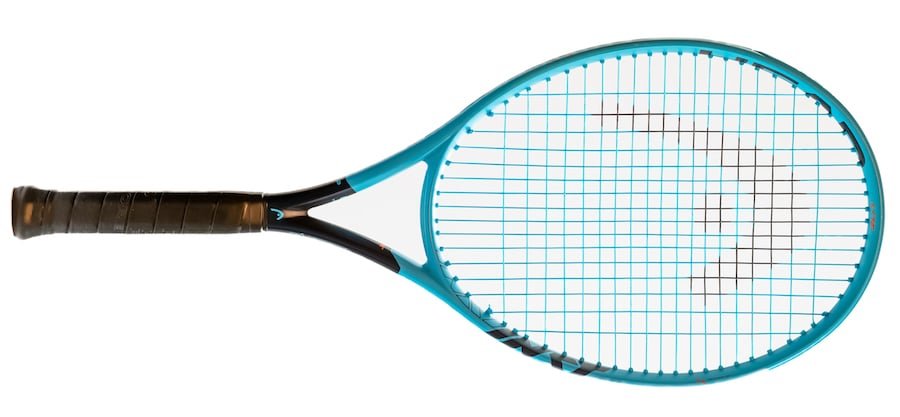 Head Instinct Lite
To read the full in-depth review of the Head Instinct Lite click here
SRP ⇒ £130
Head size ⇒ 107sq inches (Large head)
Weight ⇒ 270g (Light weight)
String pattern ⇒ 16×19 (Average string pattern)
Balance ⇒ 340mm (Central balance)
Beam ⇒ 23mm/ 26mm/ 23mm
Length ⇒ 27.2in (Average length)
Recommended string tension ⇒ 48-57lbs
Buy the Head Instinct Lite with 5% discount and free premium string upgrade
---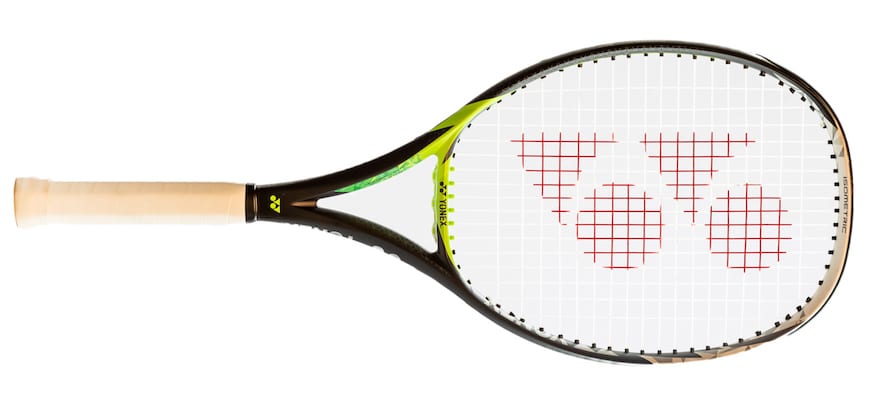 Yonex EZONE Feel
To read the full in-depth review of the Yonex EZONE Feel click here
SRP ⇒ £120
Head size ⇒ 102sq inches (Large head)
Weight ⇒ 255g (Light weight)
String pattern ⇒ 16×18 (Average string pattern)
Balance ⇒ 350mm (Central balance)
Beam ⇒ 25mm/ 27mm/ 23mm
Length ⇒ 27in (Average length)
Recommended string tension ⇒ 40-55lbs
Buy the Yonex EZONE Feel with 5% discount and free premium string upgrade
---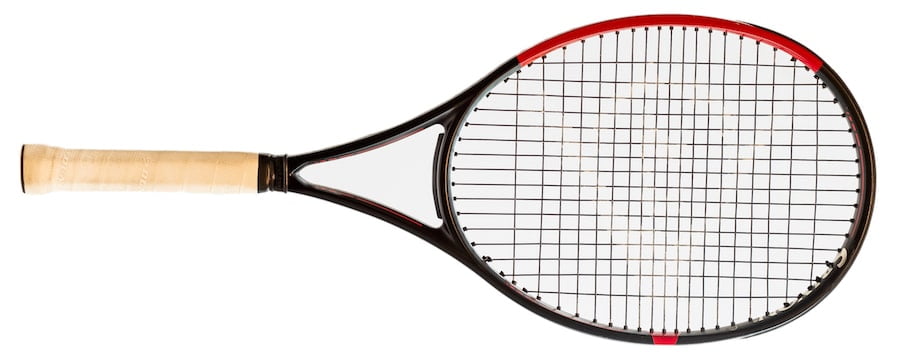 Dunlop CX 400
To read the full in-depth review of the Dunlop CX 400 click here
SRP ⇒ £170
Head size ⇒ 100sq inches (Large head)
Weight ⇒ 285g (Heavy weight)
String pattern ⇒ 16×19 (Average string pattern)
Balance ⇒ 330mm (Central balance)
Beam ⇒ 24mm/ 24mm/ 24mm
Length ⇒ 27in (Average length)
Recommended string tension ⇒ 45-65lbs
Buy the Dunlop CX 400 with 5% discount and free premium string upgrade
---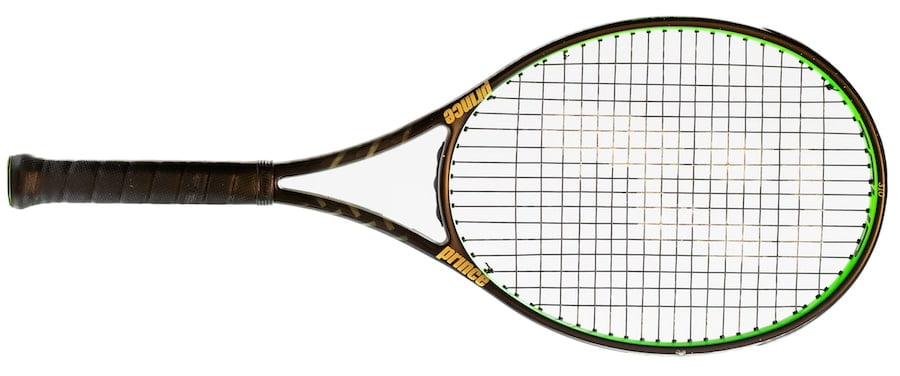 Prince Beast 104
To read the full in-depth review of the Prince Beast 104 click here
SRP ⇒ £189.95
Head size ⇒ 104sq inches (Large head)
Weight ⇒ 280g (Heavy weight)
String pattern ⇒ 16×19 (Average string pattern)
Balance ⇒ 330mm (Central balance)
Beam ⇒ 23mm/ 24mm/ 22mm
Length ⇒ 27in (Average length)
Recommended string tension ⇒ 50-60lbs
Buy the Prince Beast with 5% discount and free premium string upgrade
---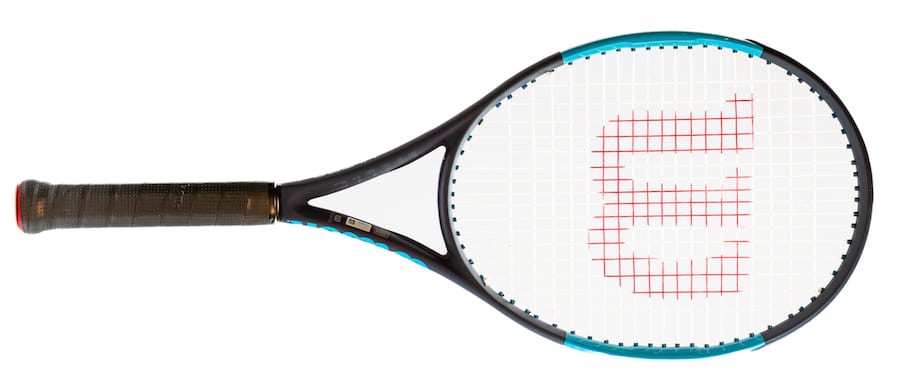 Wilson Ultra 100L
To read the full in-depth review of the Wilson Ultra 100L click here
SRP ⇒ £160
Head size ⇒ 100sq inches (Large head)
Weight ⇒ 277g (Light weight)
String pattern ⇒ 16×19 (Average string pattern)
Balance ⇒ 325mm (Central balance)
Beam ⇒ 23mm/ 26.5mm/ 22.5mm
Length ⇒ 27in (Average length)
Recommended string tension ⇒ 50-60lbs
Buy the Wilson Ultra 100L with 5% discount and free premium string upgrade
---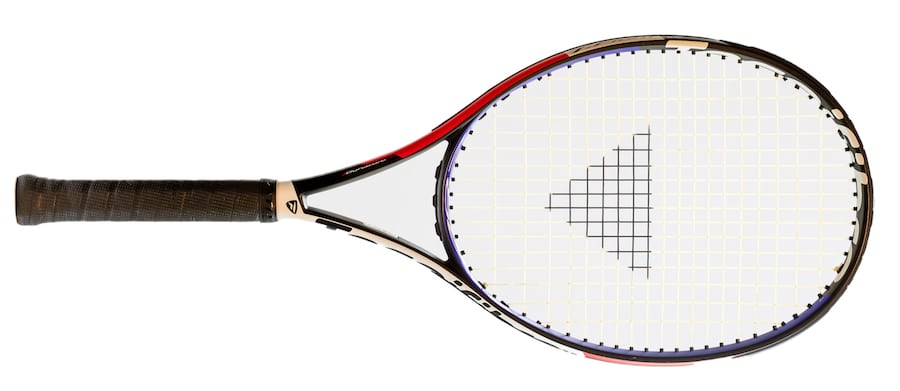 Tecnifibre T-Fight 280
To read the full in-depth review of the Tecnifibre T-Fight 280 click here
SRP ⇒ £165
Head size ⇒ 100sq inches (Large head)
Weight ⇒ 280g (Medium weight)
String pattern ⇒ 16×19 (Average string pattern)
Balance ⇒ 325mm (Central balance)
Beam ⇒ 23.5mm/ 23.5mm/ 23.5mm
Length ⇒ 27in (Average length)
Recommended string tension ⇒ 49-55lbs
Buy the Tecnifibre T-Fight 280 with 5% discount and free premium string upgrade
---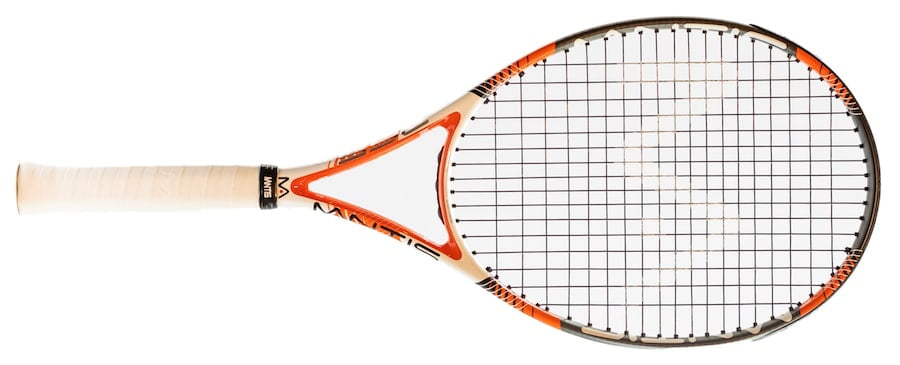 Mantis 265 CS III
To read the full in-depth review of the Mantis 265 CS III click here
SRP ⇒ £120
Head size ⇒ 100sq inches (Large head)
Weight ⇒ 265g (Light weight)
String pattern ⇒ 16×19 (Average string pattern)
Balance ⇒ 335mm (Central balance)
Beam ⇒ 22.5mm/ 25mm/ 22mm
Length ⇒ 27in (Average length)
Recommended string tension ⇒ 50-60lbs
Buy the Mantis 265 CS III with 5% discount and free premium string upgrade
---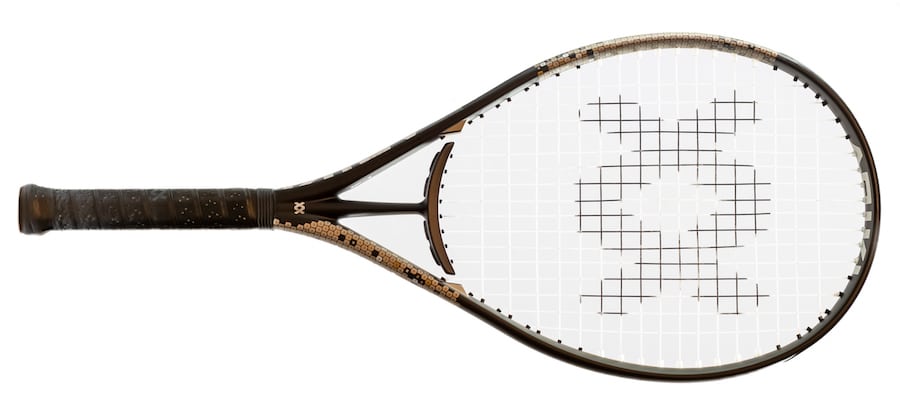 Volkl V-Feel 1
To read the full in-depth review of the Volkl V-Feel 1 click here
SRP ⇒ £229.99
Head size ⇒ 115sq inches (Large head)
Weight ⇒ 255g (Light weight)
String pattern ⇒ 16×17 (Tight string pattern)
Balance ⇒ 355mm (Central balance)
Beam ⇒ 28.5mm/ 27.5mm/ 28.5mm
Length ⇒ 27.8in (Average length)
Recommended string tension ⇒ 48-58lbs
For a 5% discount on all your tennis rackets and gear visit our favourite online tennis specialist AllThingsTennis.co.uk
For even more great Gear content simply visit our dedicated Gear section
Look ahead to the rest of 2019 with our guides to every tournament on the ATP Tour and the WTA Tour. If you can't visit the tournaments you love then do the next best thing and read our guide on how to watch all the ATP Tour matches on television in 2019. To read more amazing articles like this you can explore Tennishead magazine here or you can subscribe for free to our email newsletter here