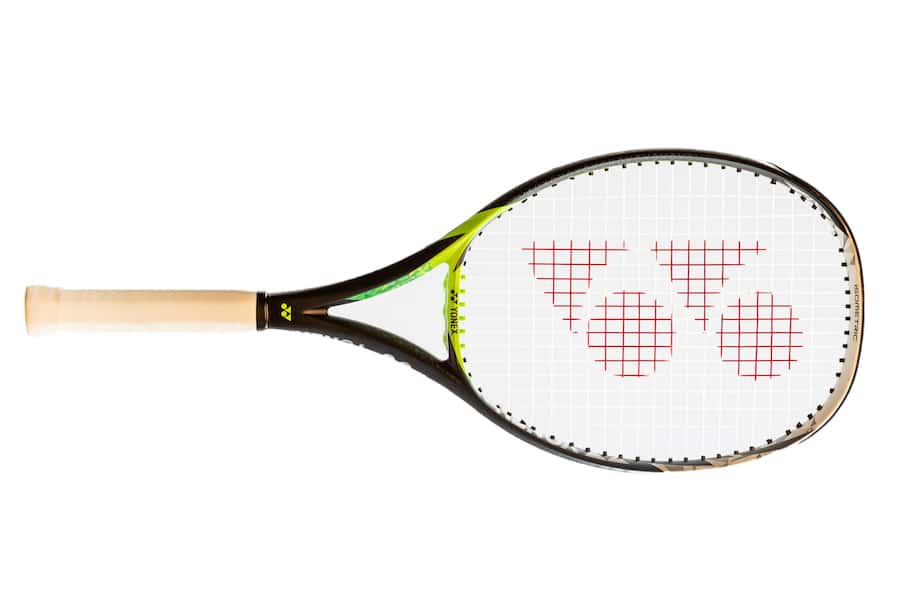 Beginners racket review & play test: Yonex EZONE Feel
As a new or recent player to the beautiful game of tennis, choosing your racket can be daunting, which is why tennishead is here to guide you through the process. We've taken the time to research, test, analyse and review all the best rackets on the market for players looking to buy their first or second racket including the Yonex EZONE Feel
In recent years the increase in innovation and the introduction of advanced new technologies has impacted massively on the tennis rackets we use. Gone are the days when you just choose the racket your favourite player was sporting as now you will find there is a whole range of rackets to suit every single type of player from all the manufacturers.
We've written this handy guide on how to choose your racket which might be worth a quick read before you get stuck into the detail of the individual racket reviews we provide.
Here, we bring you the Yonex EZONE Feel
---
Receive an EXCLUSIVE TENNISHEAD 5% DISCOUNT in addition to the lowest online prices on all your tennis rackets, balls, clothes, strings & shoes PLUS a free string upgrade (worth £30) when shopping with tennishead's trusted partner, All Things Tennis
---
Background to the Yonex EZONE Feel
Combining timeless Japanese craftsmanship and cutting-edge technology, Yonex have been giving tennis players the tools they need to triumph on the court for over 60 years. The Yonex philosophy has always remained the same: to contribute to the world through innovative technology and the highest quality products. The process is everything.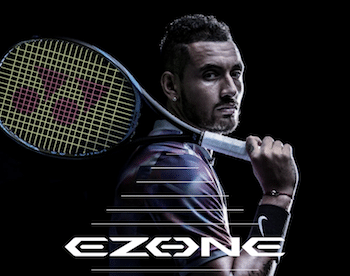 They design their racquets to elevate a player's style, whether it's the power to smash a winning serve, unparalleled spin control, or ISOMETRIC™ frames engineered to give you the largest sweet spots possible. They put intensive research and development into multiple lines of strings, meticulously crafted to give customers the edge they need to take their game to the next level.
They offer unmatched product quality through their in-house production line at Yonex facilities in Japan. Working with players at every level, Yonex engineers are creating new designs with next-generation technologies like Namd (pronounced "en-amd"), a revolutionary dynamic graphite that lets you put the heaviest spin on the ball.
For explosive power, EZONE racquets are equipped with HYPER-MG, a premium graphite that dramatically increases repulsion power and ball speed. To top it off, its enhanced ISOMETRIC construction creates the largest sweet spot in EZONE history, giving you the tool to access your powerful shots even on the toughest returns. The EZONE Feel is the lightest EZONE model providing power, comfort and easy manoeuvrability.
The play test
"I really liked this racket, in general it had a really nice feel," Gill told Tennishead. "If I hit the ball well I felt like I got a decent response from the racket. It rewarded you hitting in the middle of the racket. I guess if I was slightly off the timing there was a fair bit of wobble through my wrists but in overall the control was really good with the Ezone Feel."
All beginners understandably take time to adapt to serving, it's the most difficult part of tennis, but this was the Ezone Feel's strength, it provided great control across the range of shots and on serve felt smooth.
Due to its impressive control, we thought this racket would also be very handy for an intermediate or junior player looking to make the transition to the higher levels. It is a racket you could have for many years.
Yonex have gone to great lengths to try and make this light racket as comfortable to use as possible. A clever addition has been quake shut gel air being placed within the grip handle. Now, that means a thin vibration-absorbing material has been slotted between glass fibre in the shaft, which could explain the all-round comfort using this version.
Technical specifications
If you are someone that has never bought a racket before or are quite new to tennis then all the specifications below might seem meaningless, but they aren't! So we've written a guide to tennis racket specifications that will help explain exactly what each different term means and how it will impact your racket. Click here to read it.
Yonex EZONE Feel
SRP ⇒ £120
Head size ⇒ 102sq inches (Large head)
Weight ⇒ 255g (Light weight)
String pattern ⇒ 16×18 (Average string pattern)
Balance ⇒ 350mm (Central balance)
Beam ⇒ 25mm/ 27mm/ 23mm
Length ⇒ 27in (Average length)
Recommended string tension ⇒ 40-55lbs
Buy the Yonex EZONE Feel from All Things Tennis with an exclusive 5% tennishead discount and free restring upgrade worth £30
For more beginners racket reviews and play tests of the all the best rackets on the market try our Gear section
Now watch what happened when the tennishead beginner tested 8 of the best new beginner rackets on the market, including the Head Instinct Lite, in our 2019 testing day (Big thanks to Jack from JackMansfieldVideography.com)
Click here to buy tennis rackets, balls, clothes, strings and shoes with a 5% DISCOUNT on the lowest internet price PLUS a free string upgrade (worth £30) from our trusted retail partner All Things Tennis