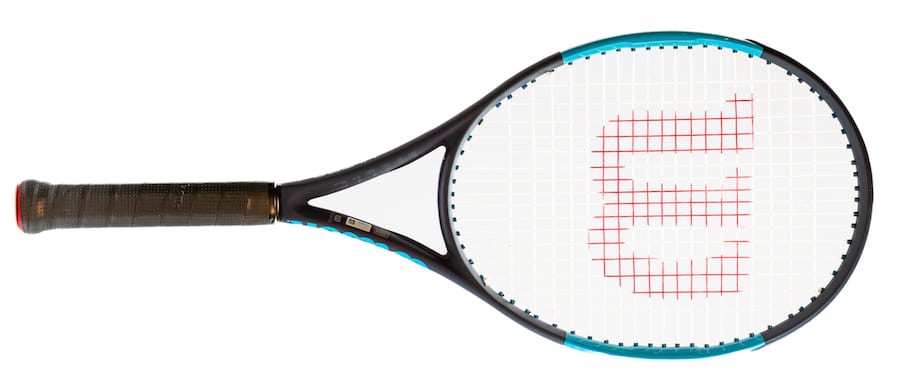 Beginners racket review & play test: Wilson Ultra 100L
As a new or recent player to the beautiful game of tennis, choosing your racket can be daunting, which is why tennishead is here to guide you through the process. We've taken the time to research, test, analyse and review all the best rackets on the market for players looking to buy their first or second racket including the Wilson Ultra 100L
In recent years the increase in innovation and the introduction of advanced new technologies has impacted massively on the tennis rackets we use. Gone are the days when you just choose the racket your favourite player was sporting as now you will find there is a whole range of rackets to suit every single type of player from all the manufacturers.
We've written this handy guide on how to choose your racket which might be worth a quick read before you get stuck into the detail of the individual racket reviews we provide.
Here, we bring you the Wilson Ultra 100L and you can now buy this racket with a 5% tennishead discount and free premium string upgrade from our chosen tennis specialist retail partner AllThingsTennis.co.uk
Background to the Wilson Ultra 100L
The Ultra 100L incorporates power and versatility in a lighter frame. This racket swings easy and provides additional maneuverability to go along with its explosive power. Redefine your game and your flair with this bold, minimalistic design that pops on the court.
Lightweight and easily maneuverable from all angles on the court

Power Rib throat geometry optimizes power through greater stability and stiffness

Crush Zone grommet system compresses at impact to boost power and ball dwell time on strings

Hotspot (hottest part of the sweetspot) increases by 15% for more explosive power

Uncontaminated design features modern aesthetic with clean lines, bold color accents, midnight navy matte finish and smooth, velvety paint
The play test
Here is a truly versatile racket.
It is a bold minimalistic design just like the velvety paint finish found on the iconic Pro Staff line, that's right the ones co-designed by Roger Federer. On the back swing you will feel light and manoeuvre with ease, whilst also capitalising upon explosive power once you get the hang of attacking on full strokes.
Combining effortless preparation and offensive play is why Wilson continue to be Federer's choice and this frame certainly gives you a glimpse of the attributes the Swiss maestro enjoys from the manufacturer.
As an extra there are 18 block colours to choose from online or even a pretty daring ultra camo pattern in a limited customization.
"In terms of look this is brilliant, I really wanted to pick it up and have a hit," added Gill. "It was a great all-round racket. Remembering I'm a beginner I always felt my strokes were balanced. If I stepped up my commitment to tennis I'd be very happy to start with this racket."
Technical specifications
If you are someone that has never bought a racket before or are quite new to tennis then all the specifications below might seem meaningless, but they aren't! So we've written a guide to tennis racket specifications that will help explain exactly what each different term means and how it will impact your racket. Click here to read it.
Wilson Ultra 100L
SRP ⇒ £160
Head size ⇒ 100sq inches (Large head)
Weight ⇒ 277g (Light weight)
String pattern ⇒ 16×19 (Average string pattern)
Balance ⇒ 325mm (Central balance)
Beam ⇒ 23mm/ 26.5mm/ 22.5mm
Length ⇒ 27in (Average length)
Recommended string tension ⇒ 50-60lbs
Buy this racket with a 5% tennishead discount and free premium string upgrade from our chosen tennis specialist retail partner AllThingsTennis.co.uk
For more beginners racket reviews and play tests of the all the best rackets on the market try our Gear section
Now watch what happened when the tennishead beginner tested 8 of the best new beginner rackets on the market, including the Head Instinct Lite, in our 2019 testing day (Big thanks to Jack from JackMansfieldVideography.com)
Look ahead to the rest of 2019 with our guides to every tournament on the ATP Tour and the WTA Tour. If you can't visit the tournaments you love then do the next best thing and read our guide on how to watch all the ATP Tour matches on television in 2019. To read more amazing articles like this you can explore Tennishead magazine here or you can subscribe for free to our email newsletter here