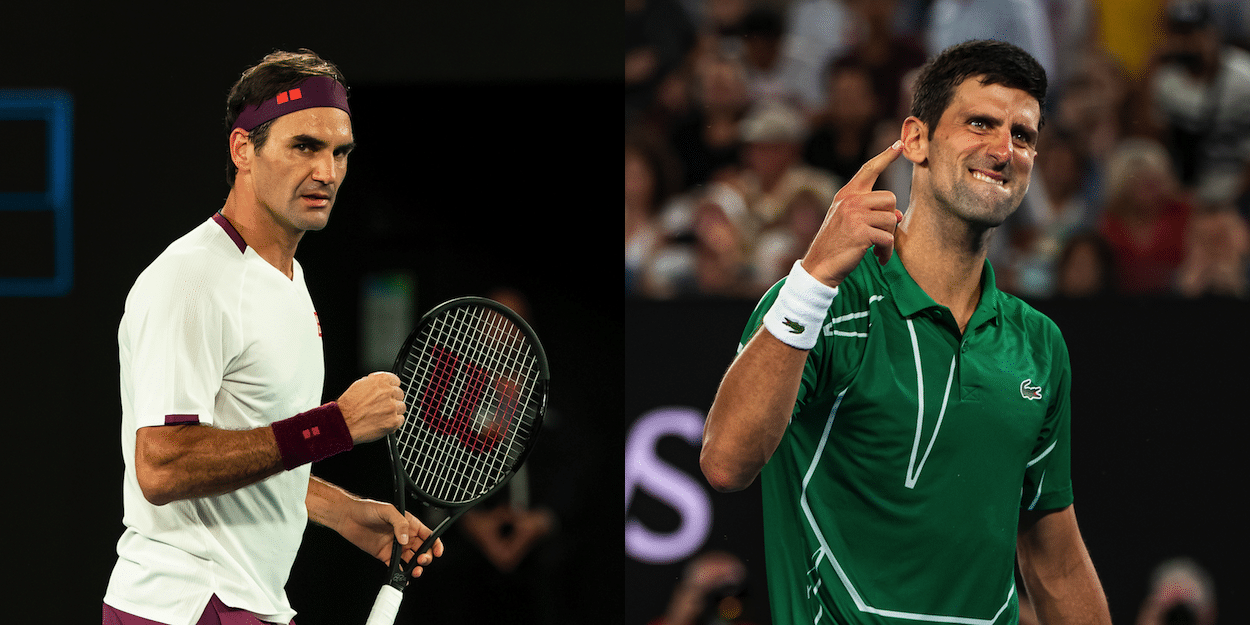 5 ways to avoid the 'slow start' statistical hole in every tennis match you play, from the world's leading tennis strategy expert
There is no excuse for slow start tennis says Craig O'Shannessy, as he highlights the five key objectives to focus on to ensure you don't lose that crucial first set.
We've teamed up with the world's best tennis tactics and strategy analyst, Craig O'Shannessy, to find out how he uses statistics to help improve the games of both top professionals and amateur players alike. Craig has now agreed to give tennishead readers this expert guidance on how to harness the power of statistics to win more matches.
In this the sixth of a series of articles to be published for free on tennishead.net, Craig looks at the stunning data related to the percentage of ATP matches that are won after that player loses the opening set. Prepare to change the way you think forever, before and at the start of every match you play…
You need to have an urgency to get off to a fast start at the beginning of matches.
Too many players describe themselves as "slow starters" when a match commences as nerves tighten muscles and a winning game plan has not yet been devised against a new opponent. So we sort of accept that a slow start is okay and we will get that break of serve back eventually.
Why play an uphill match when you can play a downhill match? Recent ATP analytics brings to light that a slow start, such as dropping the opening set in a three-set encounter, puts us into a significant statistical hole.
Players on the ATP Tour only come back to win a three-set match after dropping the opening set approximately one out of five times (21.7%). In a professional match where the two competitors are typically quite even, winning the first set provides a huge advantage to the player that gets off to a fast start.
Has there ever been an ATP player that actually has a winning record after dropping the opening set? No. Not even close.
The three best performers since 1991, where official tennis statistics were first recorded are:
1. Pete Sampras = 41.33%
2. Novak Djokovic = 41.30%
3. Roger Federer = 40.17%
These three legends of our sport managed to win right at four out of 10 matches after dropping set one in a three-set match, while the tour average is just two out of ten. A fast start needs to be a priority for players at all levels so you make the scoreboard your friend as the match progresses.
Here are five ways to make that happen.
1. Warm-Up: Make sure you warm-up for around 30 minutes before the match begins. So if your match is at 3.00pm, have a solid hit-out from 2.00pm to 2.30pm, including serves and returns. You want to start the match still "warm" from your extra warm-up.
2. Study The Opponent: Use the official 5 minute pre-match warm-up with your opponent to scout their tendencies.
3. Be The First To Break: Have a specific goal to be the first player to break serve in the match.
4: Break Early: Break your opponent in one of their first two service games. Just simply having this awareness creates an urgency to get ahead and makes it more likely to happen.
5: Big Shots To Big Targets: Combat early nerves in the match by playing your powerful shots right down the middle of the court. Take the lines out of play until you get your strokes successfully dialed in.
Become a fast-starter in matches. Play from ahead by winning the first point of the game, being the first to break, and winning the opening set. Use momentum and analytics to make your improvement curve a lot steeper.
Have you read Craig's previous strategy articles for tennishead?
---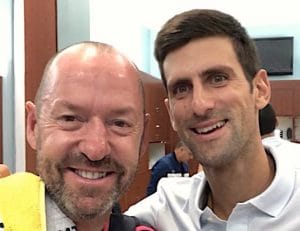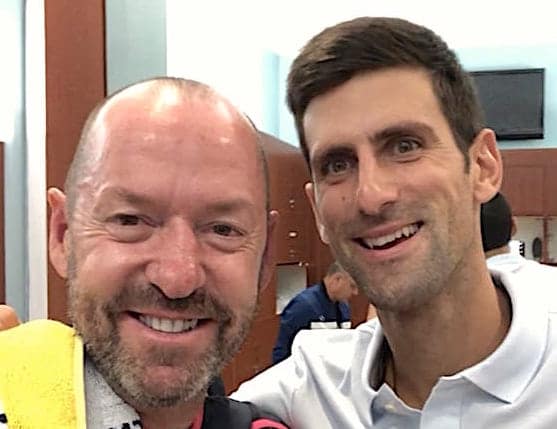 Craig O'Shannessy is the creator of Brain Game Tennis. For 20 years he's been involved in tennis as a coach to players like Kevin Anderson and also with Dustin Brown when he famously beat Rafa Nadal at Wimbledon. More recently Craig's been working as a match analyst at Wimbledon and for the ATP Tour. He has also used the unique insights from his match analysis software dartfish to guide players such as Novak Djokovic with analysis of opponents and performances.
Craig has been writing for tennishead magazine for a number of years and is now working with us on this series of features aimed at using his statistical skills to help you improve your tennis game.
Visit BrainGameTennis.com for your free guide on the '8 ways to force an error' and to find out more about Craig, the world's best tennis strategy coach.