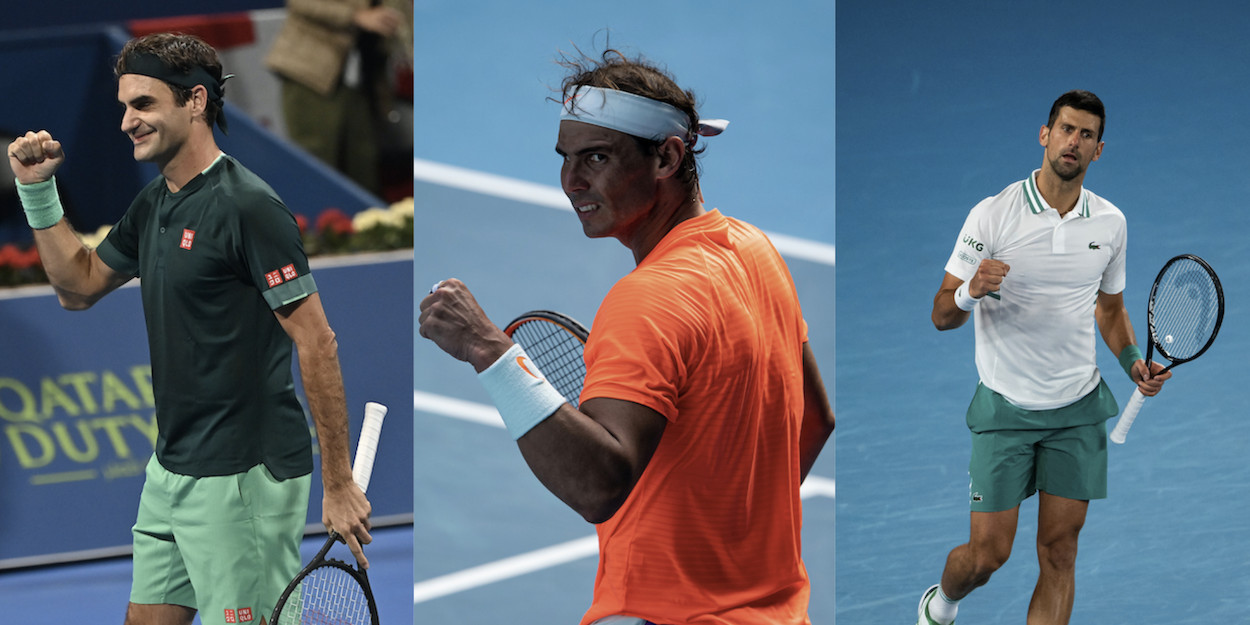 'They are probably the best tennis players ever,' ATP chief optimistic about tennis after Federer, Nadal and Djokovic
The head of the ATP has expressed that he is sure that tennis will thrive even after the 'Big Three' of Roger Federer, Rafael Nadal and Novak Djokovic retire. 
ATP Andrea Gaudenzi has spoken on the subject of what tennis will look like after Federer, Nadal and Djokovic are no longer on the tour, expressing optimism for the future.
'I am not worried at all for our sport, if we do the right thing,' he told Reuters.
'Not to take anything away from those three,' Gaudenzi added. 'They are probably the best players our sport has ever had and maybe will be for a very, very long time.'
Federer, Nadal and Djokovic have dominated the men's game for the best part of two decades. Only 11 of the last 68 Slams (17 years) have been won by other players.
However, Gaudenzi has faith that new favourites and Grand Slam champions will emerge soon enough.
'We were concerned after Sampras retired,' he points out. 'When Roger started winning right away we didn't say "Oh! This is the guy who's going to save us." He grew into that.'
Gaudenzi is positive about how tennis can compete and grow in the entertainment market of today.
'Tennis fits perfectly into the distribution of content nowadays, in terms of volumes, different time zones.
'It's global, gender-neutral, we are the best sport in terms of equality for women.
'You could argue, yes it's too long. But we can actually format it with short-form and long-form highlights.
'It's the way we distribute it,… package it,… sell it,… govern it, that's where I see opportunity. That's what we need to change.'
Read more about the future of tennis here, as well as Roger Federer's thoughts here.