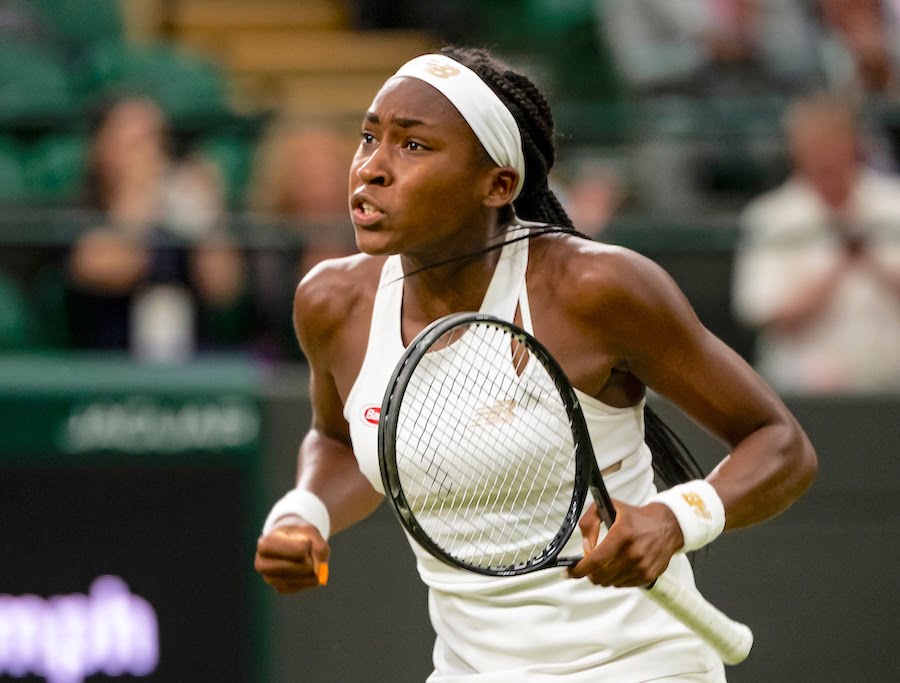 The 5 most astonishing Wimbledon 2019 performances (so far)
As we near the end of the first week at Wimbledon 2019 it's time to look back and pick the 5 most outstanding performances from the mens and ladies singles early rounds
Wimbledon 2019 has been full of shock results so far and the 'Next Gen' in both the mens and ladies singles have been decimated. Are we seeing the start of the 'Next Gen 2.0' or is it simply that the current 'Next Gen' don't have as much experience in the Slams to see off more hardened Tour players?
Are the legends of the game ready to make way to a new breed of hungrier, young player or do they have a few more years left to dominate the game. The first 5 days of Wimbledon 2019 have taught us a lot…
Here, tennishead picks the 5 most astonishing performances so far from the men's and ladies singles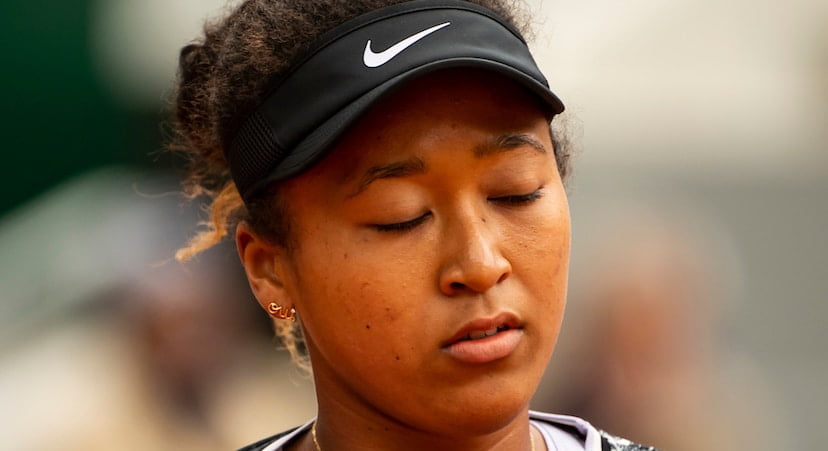 5) Putintseva v Osaka
YuliaPutintseva (KZK) defeated Naomi Osaka (JPN) 7-6, 6-2
Yulia Putintseva is a great tennis player but she's not supposed to be good enough to beat the biggest name in the women's game right now and the holder of two Grand Slams. But the real question should be, is Naomi Osaka fragile enough to lose to someone like Putintseva and the answer, unfortunately for the Japanese star, is yes.
In the press conference after her shock 7-6, 6-2 loss Osaka was every emotional and left the early saying she was about to burst into tears. Have off-court distractions, money and fame become too much for this genuinely normal and shy player?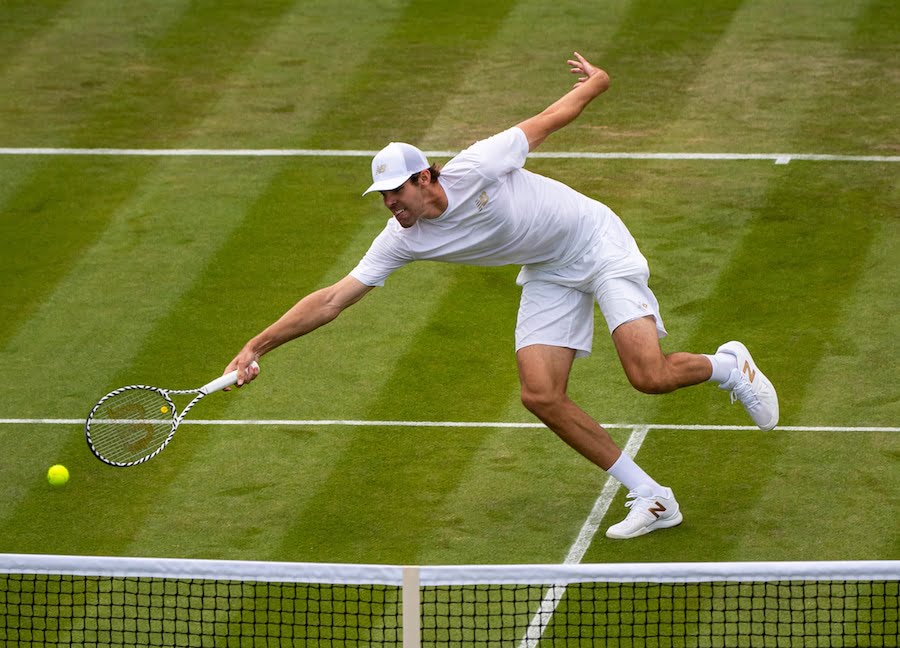 4) Opelka v Wawrinka
Reilly Opelka (USA) defeated Stan Wawrinka (SUI) 7-6, 3-6, 4-6, 6-4, 8-6
A lot of talk is made of the growing size of professional sportsmen in all sports and that definitely applies to tennis. It's very rare for someone under 6 feet to make waves on the men's tour but it's now quite often that we are talking about giants winning big and Opelka's win over Wawrinka definitely fits that category.
The young American is 6ft 11 and the tallest player to ever to play on the tour. His 2nd round 5 set victory over the 3 time Grand Slam champion included 23 aces, an average second serve speed of 107mph plus a fastest serve of 142 mph.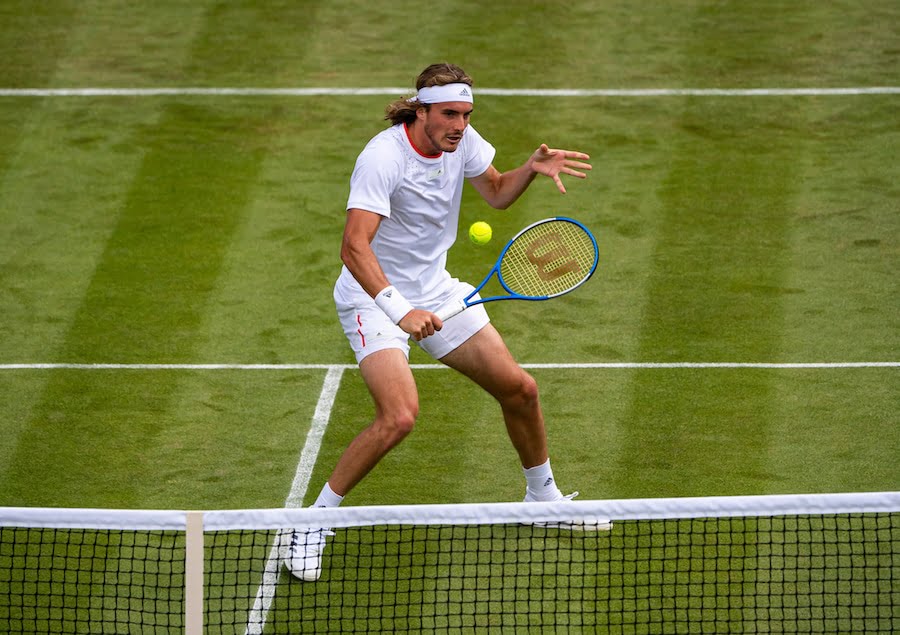 3) Fabbiano v Tsitsipas
Thomas Fabbiano (ITA defeated Stefanos Tsitsipas (GRE) 6-4, 3-6, 6-4, 6-7, 6-3
Probably the biggest shock in the men's draw came when the 7th seed from Greece and the most talked about young player in the game right now was beaten in 5 sets by a diminutive Italian journeyman. But this doesn't give the whole picture as Italian men's tennis is on a high right now, Fabbiano had reached the semi final of a grass court tournament the week before and Tsitsipas's record on grass going into this match was only just over 50% win ratio.
To be fair to the Greek star Tsitsipas, in the press conference afterwards he admitted to not being the best player and to the need for some serious hard work on his game so that this doesn't happen again. We back him to come good with that promise.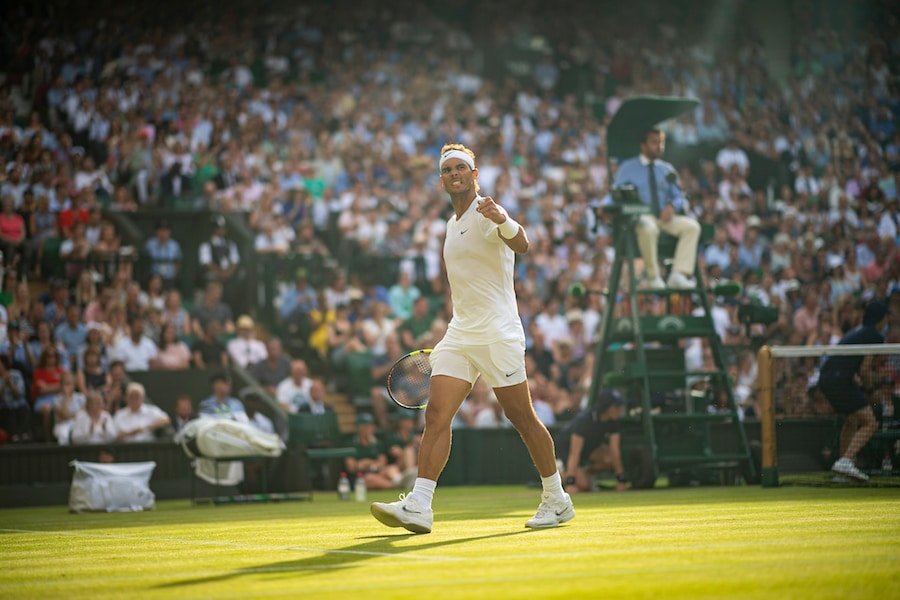 2) Nadal v Kyrgios
Rafa Nadal (ESP) defeated Nick Kyrgios (AUS) 6-3, 3-6, 7-6, 7-6
Maybe a surprise choice to some as the result would have been predicted by many, but this is a list of the Top 5 most astonishing performances so far at Wimbledon 2019 and the way that Nadal overcame everything that was thrown at him in this match was truly astonishing.
The Spanish legend had to deal with Kyrgios at his best and worst in the space of 4 sets plus he had to win two nail-biting tie breaks against a man serving aces for fun.
On top of that Nadal had the usual histrionics from Kyrgios including his vocal supporters in his box disrupting Nadal's service preparation with shouts of encouragement for their man, Kyrgios himself constantly complaining to the umpire about Nadal's pace of play plus at one point a champagne cork even landed on the court and two people fainted! His ability to concentrate through all of this was quite astounding. Vamos!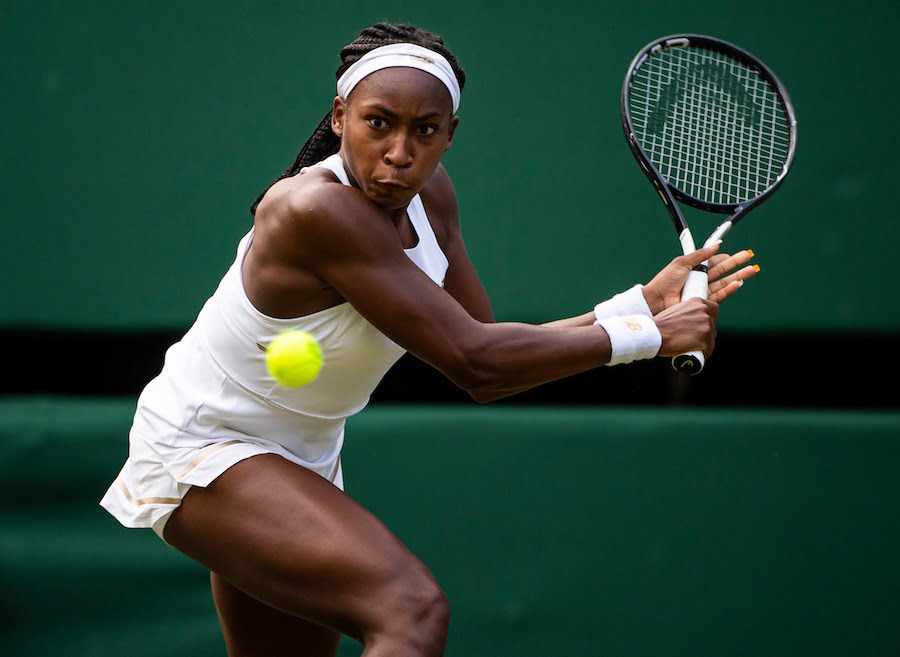 1) Gauff v Williams
Cori Gauff (USA) defeated Venus Williams (USA) 6-4, 6-4
It's no surprise that when an unknown 15 year old beats a Williams in the first round on Centre Court at Wimbledon 2019 then it's going to cause a stir!
Cori Gauff isn't actually unknown and in fact she's already been signed up by none other than Roger Federer's own management agency, but to people outside of the tennis world, to see a young girl come through qualifying and then destroy a legend like Venus was simply astounding. Gauff then went on to win her next round with ease.
Many believe she has the game to go the whole way this year.
Enjoy Wimbledon 2019 even more with our exclusive, 164 page, 'Guide to Wimbledon 2019'
To find out how to get tickets for Wimbledon this year read our 9 point guide here
For all the latest Wimbledon news before, during and after the tournament make sure you bookmark our 'Wimbledon News' section here
If you can't visit the tournament then do the next best thing and read our guide on how to watch Wimbledon on television
To read more amazing articles like this you can explore Tennishead magazine here or you can subscribe for free to our email newsletter