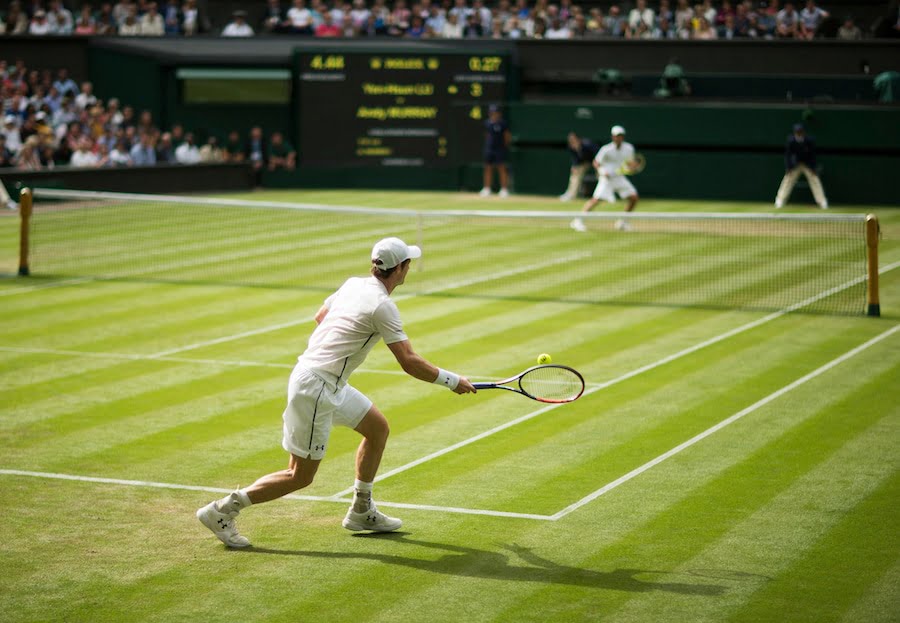 Opinion: Why Andy Murray won't play at Wimbledon
Britain's greatest ever sportsman (yes that's a fact) has been seen hitting tennis balls and talking positively about his comeback in recent weeks but thats a long way from being able to compete in the world's greatest tennis tournament
Sir Andy Murray was last seen playing a (very) competitive tennis match at the Australian Open in January this year when he lost a 5 set thriller to Roberto Bautista Agut. That loss was followed by an out of character & emotional announcement during a post match press conference that he might never play competitive tennis again.
He has subsequently gone under the knife again for an operation which we reported on here. That operation was deemed a success and has obviously given Murray the physical and psychological boost he needed to continue with rehab and work towards a goal of playing on the ATP Tour once again.
Murray has also stated that an important goal for him is to have his daughter watch him playing tennis professionally so that she grows up knowing what Daddy did for a living. A fine reason to get back on the court which we salute.
However, Murray is a long long way from being able to play competitive tennis to the level he demands of himself.  When he assesses whether he wants to take that wild card option for Wimbledon he will do so with great caution considering the undoubted regrets that will linger from the Australian Open.
Firstly, he won't play at Wimbledon unless he is 100% sure that he can play through multiple five-set matches without causing further damage to his body and without pain. Murray has always erred on the side of caution when recovering from injury and he will have been scarred by the experience in Australia where he knew he could have beaten Bautista Agut if only his body would have let him.
To guarantee that he can get through the marathon that is Wimbledon he will have had to have tested his body at the highest level prior to the first round proper which probably means playing at Queen's. He has entered Queen's but that's probably due to him not wanting to let down the organisers rather than knowing he'll be ready to play.
Secondly, he won't want to limp out of professional tennis at his favourite tournament, Wimbledon, having not done himself justice. A two time Champion wants to be remembered for the glory and not the injuries which is why he'll only play Wimbledon if he knows he can compete at his best, because it might be his last.
Thirdly, time is on his side. Look at Roger Federer at 37 still winning tournaments. Murray could take another 6 months off and still be only 32 and have another 3 or 4 years playing at the highest level. He has plenty of time to think about and plan his life after tennis and that will still be waiting for him even if he retires from tennis at the age of 35. So why rush coming back only for more heartache?
We'd love to see Sir Andy battling it out on the green grass of home. Watching him win those two titles and the Olympics on Centre Court were some of the most exciting and emotional tennis we've seen, but please don't rush back Andy.
Look ahead to 2019 with our guide to every tournament on the ATP Tour, the WTA Tour and the ITF Tour
If you can't visit the tournaments you love then do the next best thing and read our guide on how to watch all the ATP Tour matches on television in 2019
To read more amazing articles like this you can explore Tennishead magazine here or you can subscribe for free to our email newsletter here