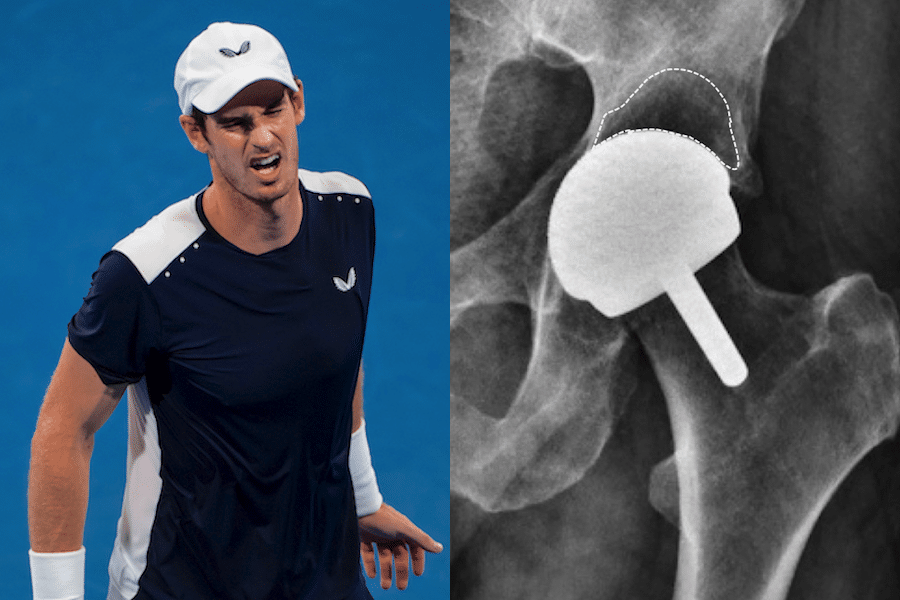 Exclusive interview with groundbreaking Professor who invented Andy Murray's latest hip procedure
Since his emotional press conference at the Australian Open a lot has been talked about Andy Murray's hip. Now, with the news of his recent hip resurfacing, we decided to get the facts on his latest operation and find out what it means for his health and career.
Professor Derek McMinn is a British orthopaedic surgeon and inventor based in Birmingham, England at the BMI Edgbaston Hospital. Prof. McMinn developed the first successful modern metal-on-metal hip resurfacing and the instrumentation and surgical technique to implant it. We tracked him down to find out more about the hip problems that Andy Murray has been experiencing and how this latest operation might change his life and get him back on a tennis court
What is Hip Resurfacing?
When the cartilage covering the weight-bearing areas of the hip joint is lost in osteoarthritis, the resultant rubbing of bone on bone produces pain, stiffness and limp. It begs the question why Total Hip Replacement (THR), the accepted treatment for this condition, is so radical, involving as it does, removal of the femoral head and neck, insertion of a metal stem down the upper femur and insertion of a prosthetic cup into the socket as shown in this image.
Professor Sir John Charnley attempted treatment of the arthritic hip in the 1950's with hip resurfacing, where only the cartilage of the femoral head and socket were replaced with thin layers of polytetrafluoroethylene (PTFE). These implants unfortunately failed within months, Charnley thinking that the culprit was death of the femoral head as a result of interrupting its blood supply. He therefore moved on to a THR using PTFE cups paired with metal stemmed femoral components. Initially these were successful, and he carried out some 300 procedures.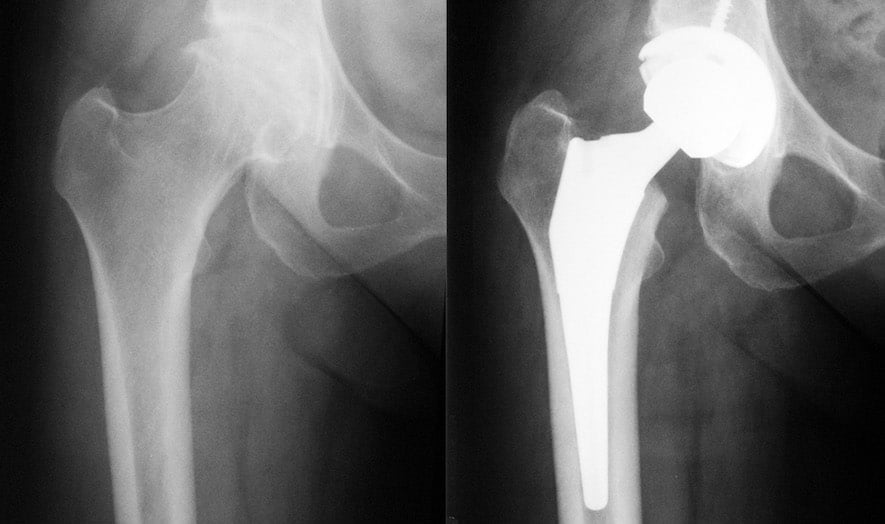 The initial success was not maintained, and at 2 years the implants started to fail with osteolysis [bone loss associated with the debris caused by wear]. Most of these patients needed further revision surgery, very distressing for them and their surgeon alike. While Charnley was away on a six week skiing holiday, his technician, Harry Craven, had started testing polyethylene in the laboratory and shown its wear to be greatly superior to that of PTFE. Having checked that polyethylene was inert by having a sample implanted into himself, from 1962 Charnley put the new implant into patients.
It was massively successful and over the years went on to provide relief to hundreds of thousands of patients with hip arthritis. In the long term wear related failure occurred more frequently in young active patients. Surgeons maintained that patients should not abuse their implant and sporting activity was very definitely frowned upon following a THR, the common advice being 'if you feel like doing exercise, have a lie down until the feeling passes'.
The conventional polyethylene cup has been replaced in recent years with cross-linked polyethylene and this has dramatically reduced wear and wear related failures in THR.
How does a BHR compare to a THR?
Clearly the BHR is much more bone conserving. The dislocation rate following hip resurfacing is much less than following THR. Clinical and laboratory studies also show that the function of a BHR is better than THR. This is not a big issue for most patients who do not wish to become extremely active.
Why were the results so different from total hip replacement?
Laboratory simulator studies showed that the average size of the resurfacing head in men [50mm] wore the conventional polyethylene much more than that of Charnley's total hip replacement with a tiny head size. By the late '80s hip resurfacing was regarded by most surgeons worldwide as a failed concept. I was fortunate as a young surgeon to be working at the Royal Orthopaedic Hospital Birmingham, where a number of my predecessors had carried out large-head metal-on-metal total hip replacements over the previous 20 years. I made a point of following up those patients and the results were good. I was convinced that failures of the previous designs of resurfacing were not a failure of concept but a failure of materials and if the design of hip resurfacing included those metal-on-metal bearings, hip resurfacing could be turned into a successful procedure.
I needed an engineer who could manufacture hip resurfacings, and was lucky to find one who had manufactured thousands of metal-on-metal THRs as a young man. The modern era of MoM hip resurfacing began with my first implantation in Feb 1991. Six years and several iterations later, the ideal design of implant had been established, the most effective instruments for inserting the implant had been developed and the optimum surgical technique for doing the procedure had gradually emerged. In developing the Birmingham Hip Resurfacing I was joined by my colleague, Mr Ronan Treacy and several engineers. The first BHR surgery was in July 1997 and that patient is functioning well 21.5 years later.
By closely following up our patients, it became clear over the years that the BHR was a highly successful procedure and it proved to work very well in young active patients. Over the last 21.5 years many surgeons have come to Birmingham to be trained in the techniques required to perform this surgery, and we have presented the results of the BHR all over the world. Over 150,000 BHR procedures have been performed worldwide.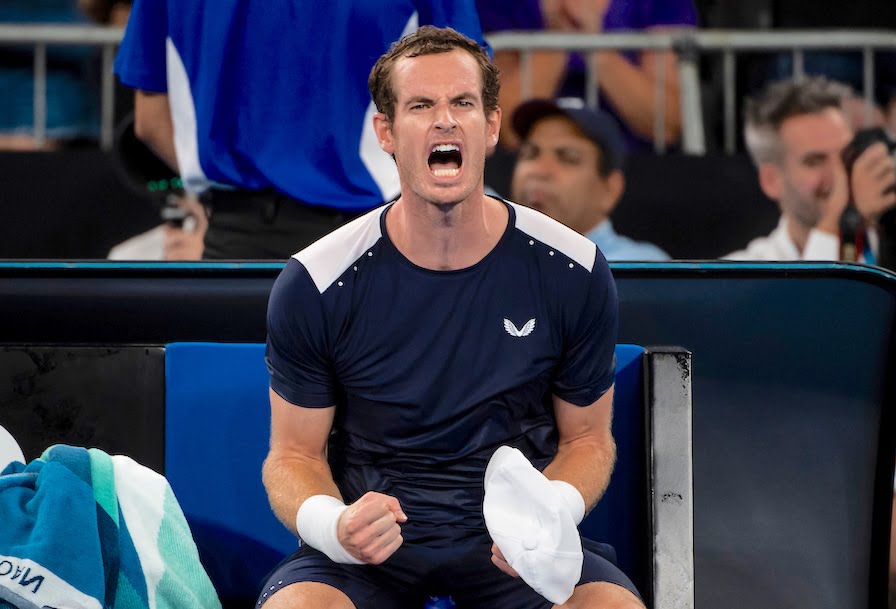 What level of activities are these patients able to return to after their hip resurfacing?
There are different ways of measuring the severity of activities after a hip replacement or a hip resurfacing. The most widely used measure was developed in Los Angeles and is called the University of California at Los Angeles (UCLA) Activity Level Scale. It has 10 levels, with level 1 being inactive, and levels 9 and 10 indicating participation in impact sports such as tennis, football, squash, badminton martial arts etc. Level 9 is occasional participation and level 10 is regular participation in impact sports.
One must bear in mind that not all patients wish to engage in frequent impact sports, even if their hips allow them to. When my patients under the age of 50 were surveyed recently, it was found that 23% of men continued to participate regularly in impact sports (level 10) following their BHR. In men under 40 years this figure rose to 32%
What does all this mean for Sir Andy Murray and will he be able to return to competitive tennis?
Orthopaedic surgeons like to base their advice and opinions on scientific evidence (apart from death issues!). Orthopaedic surgeons would like a large number of male singles Grand Slam tennis champions who have had a hip resurfacing and then returned to the Tour. However, not even one male singles Grand Slam tennis champion has returned to the Tour after a hip resurfacing so orthopaedic surgeons cannot provide a definitive answer.
However, the average man or woman on the street armed with relevant information can give a clear answer. It is well known that patients with an arthritic hip have pain which gets worse with activity and can cause them sleepless nights. Sportspeople with an arthritic hip get fatigued and have great difficulty doing enough training between events, having to rest instead.
Those of us who watched Sir Andy in the fifth set of his match against Roberto Bautista Agut would say that he fatigued badly. They have some restriction of movement and if during a tennis match they move out of their relatively comfortable range of movement they often get a sharp jab of pain. It is well known that the BHR relieves pain, increases range of movement and allows normal patients and sportspeople to function normally.
Sir Andy Murray will have had an arthritic hip for several years and we have all seen him limp on court. Indeed, Murray has become a Grand Slam champion despite the restrictions of an arthritic hip.
How do you think Sir Andy will get on returning to tennis with a pain free hip, gradually becoming fatigue free and having little or no restrictions on his training time between events?
The man or woman in the street would confidently say that he will obviously return to competitive tennis and the likelihood is he will be even better than ever.
(To read the full article text from Professor Derek McMinn's interview with Tennishead you can click here)
To learn more about BHR and Professor McMinn's medical practice please visit his website here
Look ahead to 2019 with our guide to every tournament on the ATP Tour, the WTA Tour and the ITF Tour
If you can't visit the tournaments you love then do the next best thing and read our guide on how to watch all the ATP Tour matches on television in 2019
To read more amazing articles like this you can explore Tennishead magazine here or you can subscribe for free to our email newsletter here