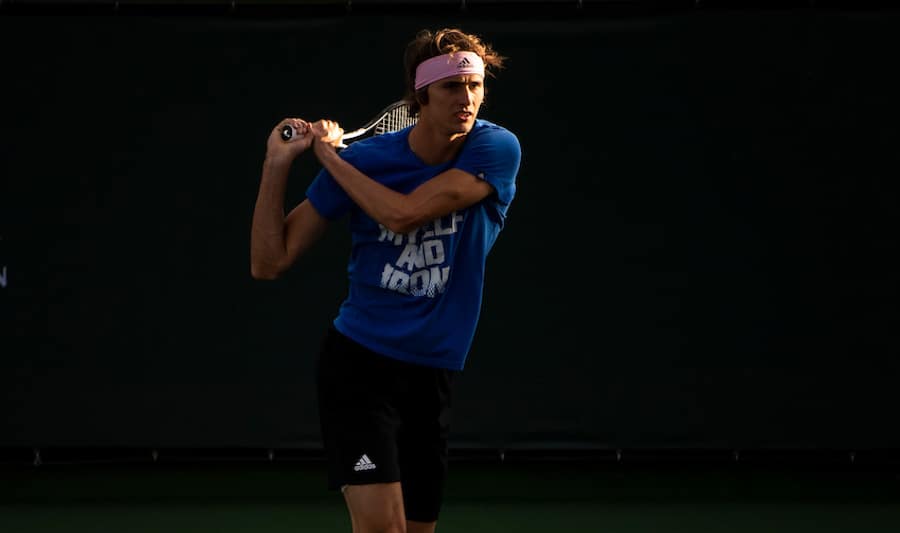 Opinion: Can Zverev's revival continue in Geneva as fascinating draw at Roland Garros awaits
It's a big day for Germany's No.1 male tennis player Alexander Zverev in more ways than one. 
After a lacklustre year so far including a disappointing run on the clay, can today hold the key for the revival in fortunes of Alexander Zverev?
Firstly, he plays a quarter final match in Geneva against the relatively unknown Hugo Dellien from Bolivia then, at 7pm this evening, the draw for the men's singles at the 2019 French Open will take place.
Normally these two events wouldn't seem that important but for someone often mentioned as a future world no.1 today could be a major stepping stone to getting back to where he belongs.
A win against Dellien on the clay of Geneva will bring added confidence on a surface that Zverev normally enjoys and in the past has brought him great success. But this season every win has been tough so just spending time on court and progressing through a tournament have become paramount
Zverev has never played Dellien before but just the fact that he comes from South America will mean that no match on clay will be a pushover. Dellien is ranked 92 in the World and plays most of his tennis in his home continent of South America where he can stick to the clay courts he feels most comfortable on. Zverev will need to fight for every point but if he does manage to score a victory today it will have been done the hard way.
Of equal importance is the draw for the men's singles at Roland Garros later today. Zverev will be anxious to avoid a tough opening round so that he has time to find his feet at the most important clay court tournament of the year. There will be many unseeded players in much better form than the tall German so the 'draw Gods' will need to be on his side. With 32 seeded players at Roland Garros it makes things slightly easier but this doesn't mean there aren't some seriously dangerous floaters that could easily cause an upset in the early rounds. Kyrgios, Garin, Tiafoe, Struff and Munar are just five of the names who probably won't be seeded but are in red hot form or are capable of beating pretty much anyone on their day.
German tennis fans will be on their edge of their seats!
Look ahead to 2019 with our guide to every tournament on the ATP Tour, the WTA Tour and the ITF Tour
If you can't visit the tournaments you love then do the next best thing and read our guide on how to watch all the ATP Tour matches on television in 2019
To read more amazing articles like this you can explore Tennishead magazine here or you can subscribe for free to our email newsletter her