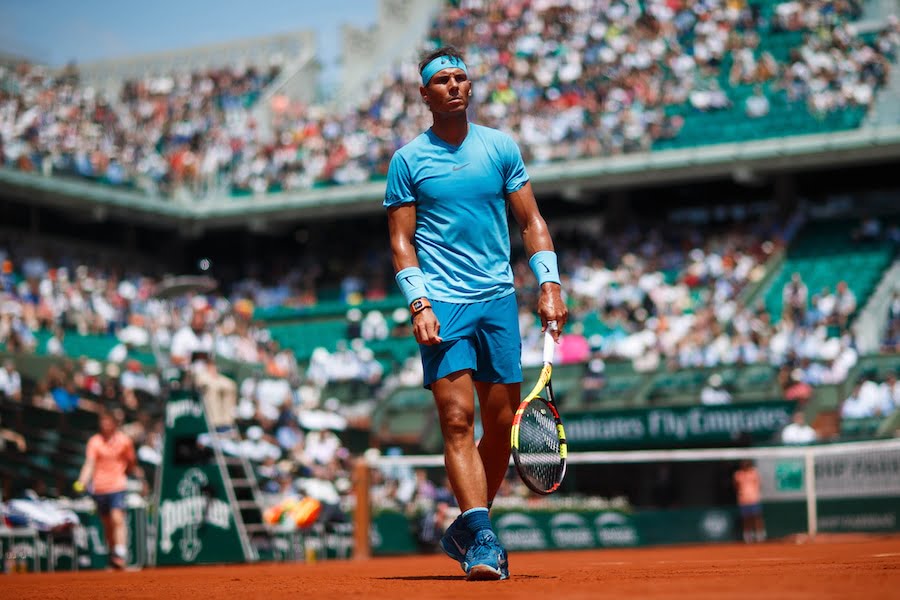 Preview of the 2019 French Open at Roland Garros
The French Open, also know as Roland Garros, is the only Grand Slam played on clay and is the culmination of the clay court season every year. Players have competed for this prestigious trophy since 1891.
Many of the greatest players in the history of tennis have won the the French Open and recent history shows that you've got to be on your game to be able to lift this famous trophy.
Always played in Paris, the tournament runs for 2 weeks from 26th May 2019 until 9th June 2019.
Roger Federer, Rafael Nadal, Novak Djokovic and Stanislas Wawrinka have all won the Men's singles in recent years. Simona Halep, Jelena Ostapenka, Garbine Muguruza and Serena Williams have all held aloft the the Ladies Singles trophy at the Australian Open in recent years.
2019 Preview
Without doubt this will be the most open tournament for years in both the Men's and Women's singles events.
In the men's the dominant player of the last decade, Rafa Nadal, is seemingly struggling on his favourite surface with a string of surprising results and no tournament wins so far in 2019. Normally he is miles ahead in the form guide for the French Open and manages to intimidate players before they even walk on court against him. But this year it's different with surprising losses to Fabio Fognini in Monte Carlo and to Dominic Thiem in Barcelona. With only Madrid left to play it's possible that Nadal will turn up at the French Open not being the favourite,.
Another great week in Madrid for Thiem will see him become firm favourite to win the men's singles at Roland Garros especially as he made it to the final last year so his experience and ability to last for 2 weeks is without question.
There is still the question of whether World No.1 Novak Djokovic can complete another 'Novak Slam' and hold all 4 Grand Slam's at once. His form to win at Wimbledon and the US open last year and then again at the Australian Open in 2019 would have many people saying he's unbeatable but since winning in Australia in January his form has slumped and he looks far from his best coming into this brutal two weeks on the clay of Paris.
In the women's tournament it's wide open with not a single two time winner on the WTA Tour so far this year. Naomi Osaka, current world No.1, has never won in Paris so her stunning results to win both the US Open and Australian Open consecutively will need to be repeated if she's to win a third Grand Slam in a row.
Simona Halep is probably her closest challenger and is also the defending champion in Paris. Halep's game of counter punching and scampering around the baseline to retrieve every ball possible makes her hard to beat. But sometimes she lacks the power of the new breed of big hitter and there's always the chance she could get blasted off the court.
Where is the tournament held?
The French Open is competed for at the Stade Roland Garros
What dates does the tournament run?
May 26th 2019 until June 9th 2019
What court surface is the tournament played on?
The surface is outdoor clay courts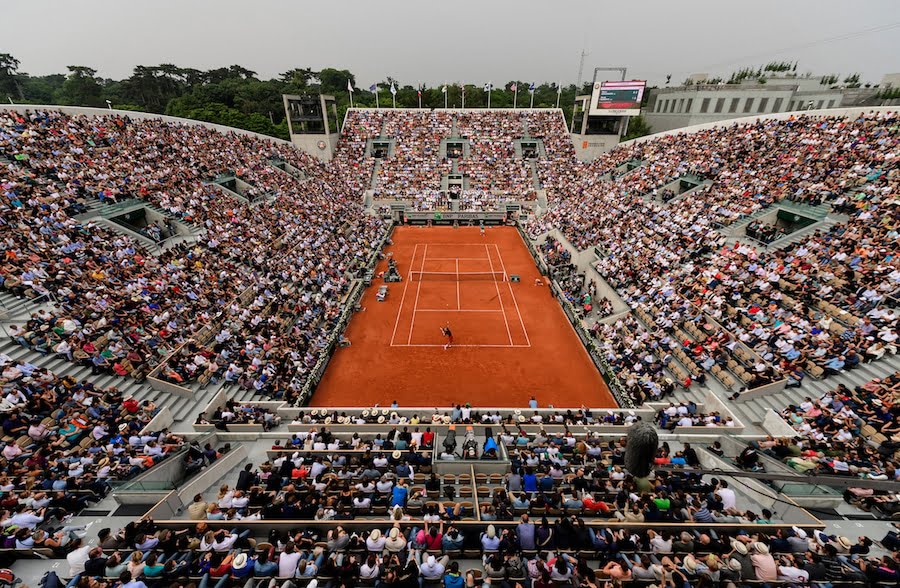 How many players and how many seeds are in the tournament?
There are a total of 128 men and 128 women in the singles and there will be 32 seeded players in the Men's draw and the Women's draw
What is the prize money and how many ATP & WTA ranking points are available?
The tournament is a Grand Slam which means that the winner receives 2000 ATP or WTA World Ranking points, with the complete breakdown of points and prize money awarded as follows:
Men's and Women's singles (Euro €)
Winner – €2,300,000
Runner-up – €1,180,000
Semifinal – €590,000
Quarterfinal – €415,000
Round 4 – €243,000
Round 3 – €143,000
Round 2 – €87,000
Round 1 – €46,000
ATP Ranking Points, Singles:
Winner – 2000 points
Runner up – 1200 points
Semi final – 720 points
Quarter final – 360 points
Last 16 – 180 points
Last 32 – 90 points
Last 64 – 45 points
Last 128 – 10 points
WTA Ranking Points, Singles:
Winner – 2000 points
Runner up – 1300 points
Semi final – 780 points
Quarter final – 430 points
Last 16 – 240 points
Last 32 – 130 points
Last 64 – 70 points
Last 128 – 10 points
Who are the reigning Champions?
In the 2018 Men's Singles, Rafa Nadal (ESP) defeated Dominic Thiem (AUT) 6-4, 6-3, 6-2
In the 2018 Ladies Singles, Simona Halep (ROU) defeated Sloane Stephens (USA) 3-6, 6-4, 6-1
Where can I buy tickets for the tournament?
You can buy tickets online by clicking here
How can I follow the tournament without going there?
To watch the live scores of every match in this tournament as they happen you can use the Tennishead exclusive Live Scores service here.
You can also follow this tournament on their official Twitter here
Alternatively you can watch the tennis live on television and full details of how to do this can be found here
Who has entered the 2019 tournament draw? (This may change nearer the time depending on injuries)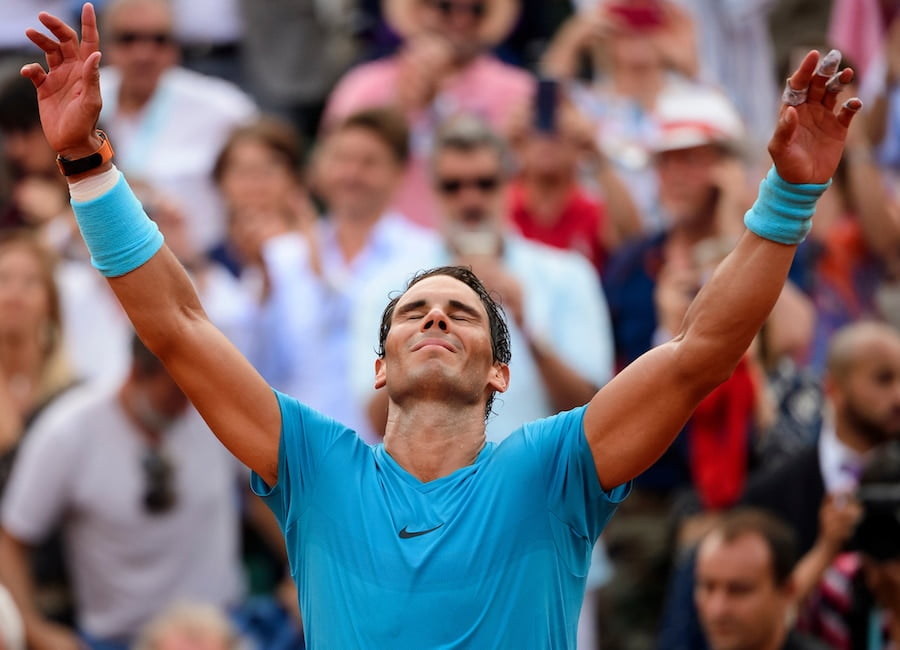 So far the Men's singles tournament entries are as follows: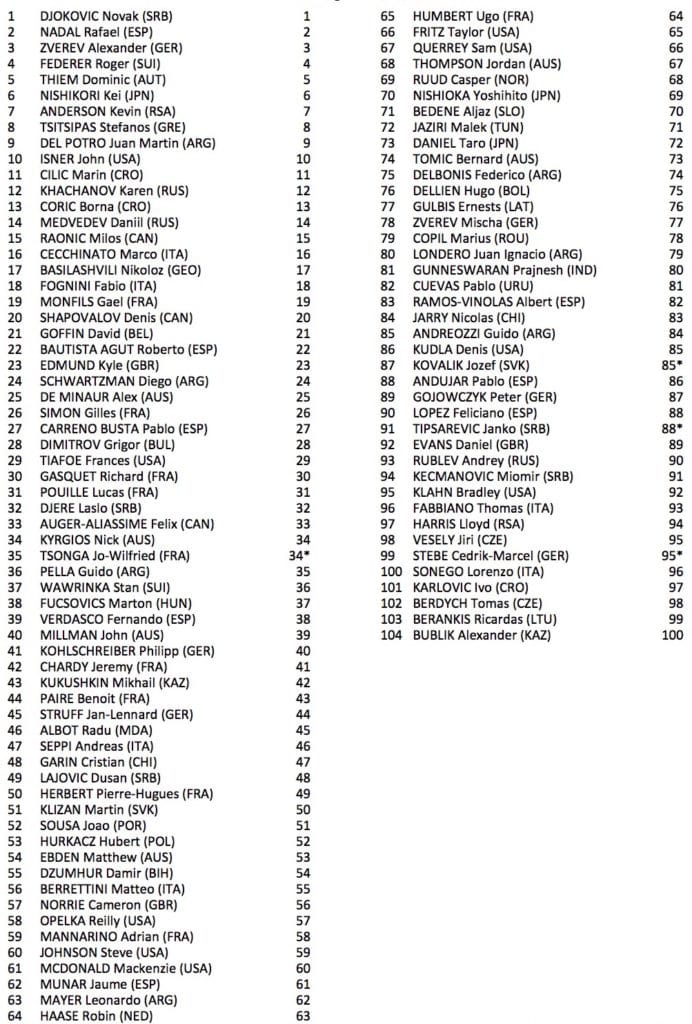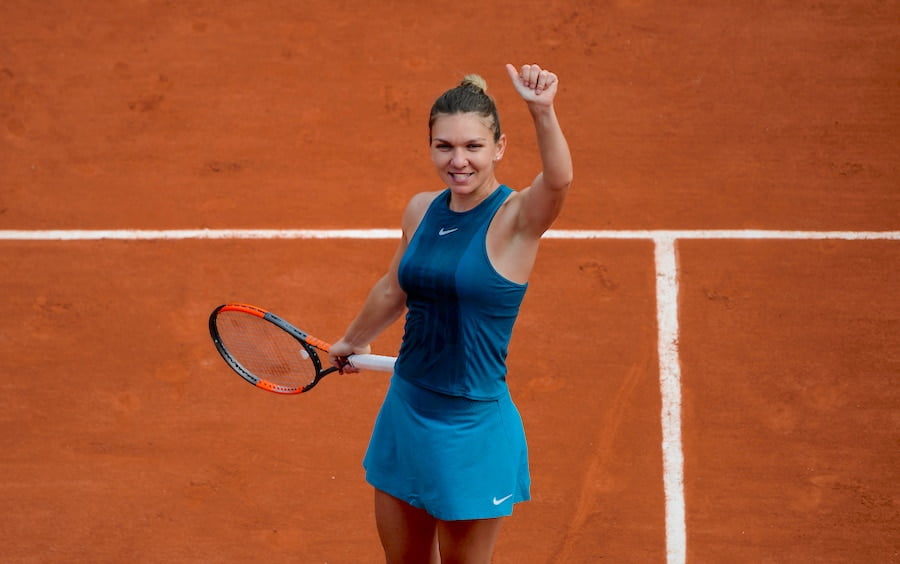 So far the Ladies singles tournament entries are as follows: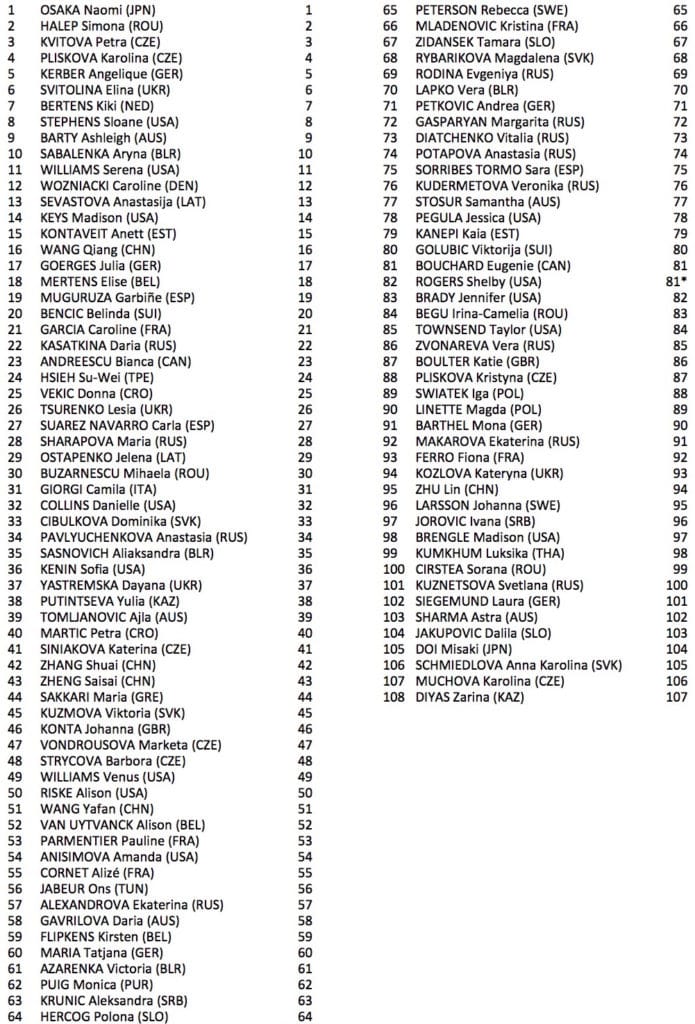 Past Champions – Men's Singles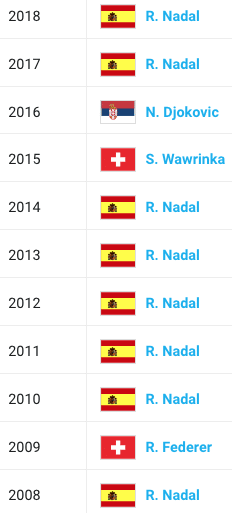 Past Champions – Ladies Singles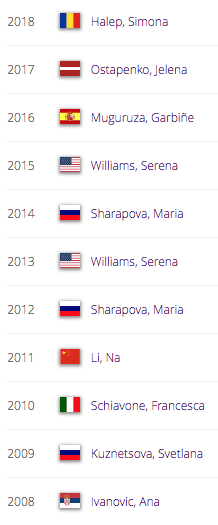 To read more amazing articles you can explore Tennishead magazine here or you can subscribe for free to our email newsletter here