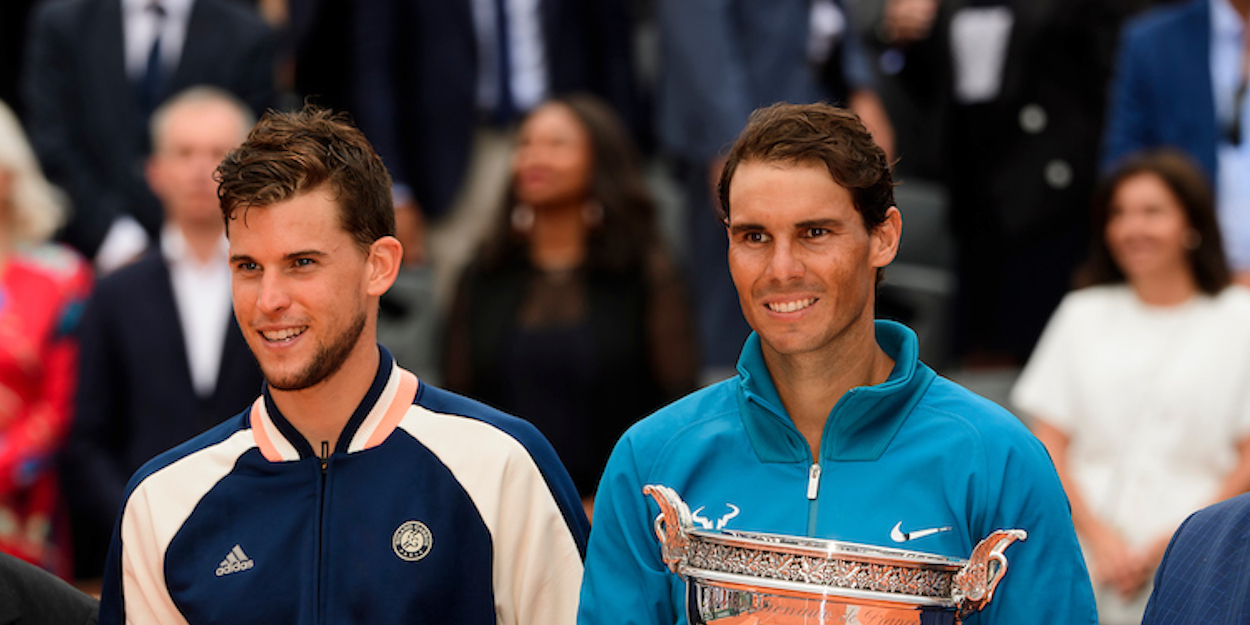 'Only Thiem can threaten Nadal and Djokovic in Paris' claims expert coach
An eminent tennis coach has asserted that Thiem is the only player that can disrupt Nadal and Djokovic at the French Open this year.
Günter Bresnik, former coach to Dominic Thiem, has backed the Austrian as the one player who could endanger Rafael Nadal and Novak Djokovic at Roland Garros this year.
"Dominic is the biggest question mark," Bresnik stated in an interview with Heute. "I know that he is physically in top shape. The rest is an unknown.
"For the last five years he was number two on clay with Djokovic behind Nadal. If he plays a quarter-finals or a semifinals in Madrid or Rome, then the path will fit. Then he can be right at the front in Paris."
Dominic Thiem has historically had strong results at the French Open, reaching at least the quarter-finals every year since 2016, including two finals in 2018 and 2019, losing to Nadal both times. Thiem has also twice defeated Novak Djokovic on the clay in Paris, in the quarter-finals in 2017 and the semi-finals in 2019.
However, Thiem has had an inauspicious start to his 2021 season, with a 5-4 win/loss record to date and early exits in each of the three tournaments he has played (excludes ATP Cup).
"For me, Thiem is the only one who can really endanger Nadal and Djokovic in Paris," Bresnik insists.
Read more about Bresnik's thinking around the French Open.