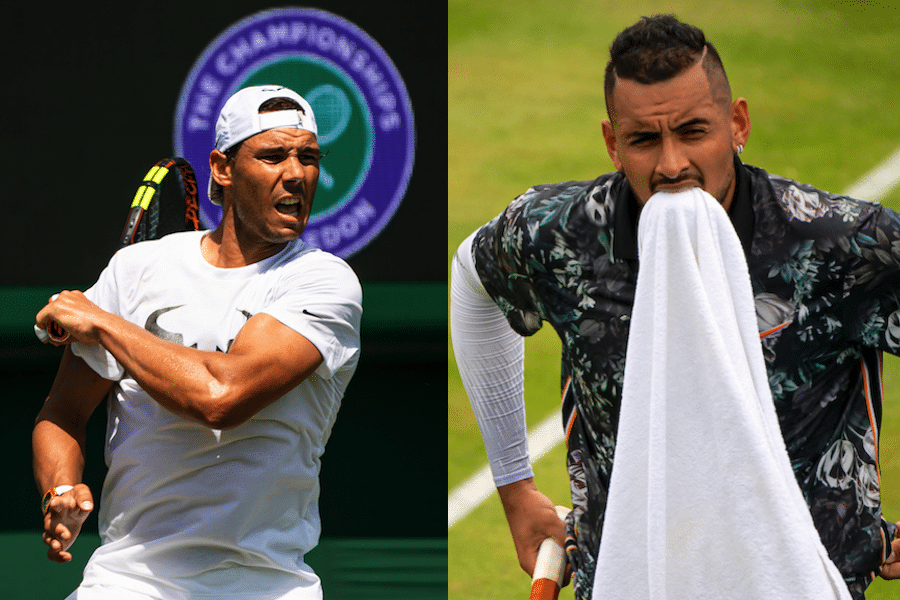 Nadal v Kyrgios preview: "They hate playing him but the top players are confident" says commentator
Nadal v Kyrgios is the second round Wimbledon match that everyone wanted to see happen once the draw was made, and they've got their wish. But what do the experts think will happen?
Nadal v Kyrgios has got the potential to be the most exciting, controversial and entertaining match at Wimbledon 2019 and Mat Wilander, 7 time Grand Slam champion thinks that Kyrgios has a good chance of winning. "Maybe a second round match against someone like Rafa Nadal is a match Nick Kyrgios needs. I don't think Nick will really think too much about the future of the tournament. He goes in with a mindset of that I beat him five years ago, I feel like I have a good chance".
Kyrgios beat Nadal in 2014 when he announced himself onto the world tennis stage. Since then he's also beaten Nadal at Acapulco this year and they have a 3-3 match record against each other.
Wilander was talking on Eurosport when he said, "Obviously he beat him in Acapulco already where there were a few unkind words from Nadal about Kyrgios' disrespect for the game, his opponents and himself. At the same time, you always get the feeling Nick is a good friend in the locker room and the guys love having Nick Kyrgios around. But they hate playing him, because you just don't know what Nick is going to do next. Nick obviously wants to win tennis matches, he just does it in a different way."
The final between Nadal and Kyrgios in Acapulco ended controversially:
Since then more words have been said by both players to add some spice to their meeting on Thursday.
Nadal v Kyrgios Head to Head: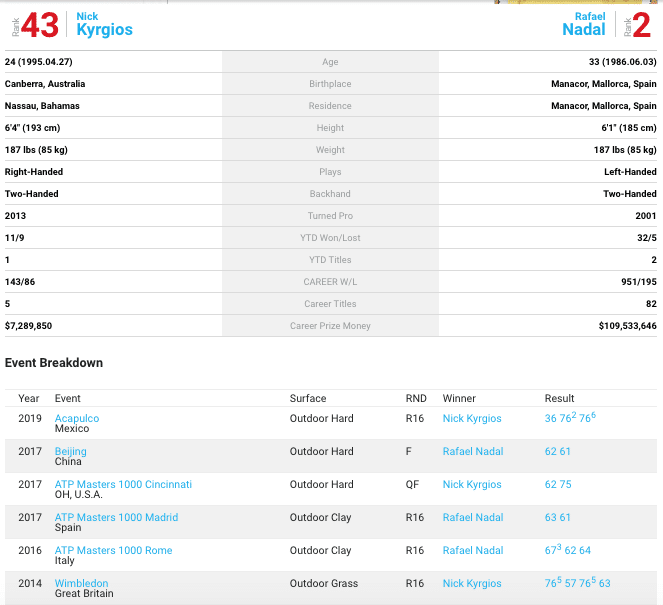 Enjoy Wimbledon even more with our exclusive, 164 page, 'Guide to Wimbledon 2019'
To find out how to get tickets for Wimbledon this year read our 9 point guide here
For all the latest Wimbledon news before, during and after the tournament make sure you bookmark our 'Wimbledon News' section here
If you can't visit the tournament then do the next best thing and read our guide on how to watch Wimbledon on television
To read more amazing articles like this you can explore Tennishead magazine here or you can subscribe for free to our email newsletter