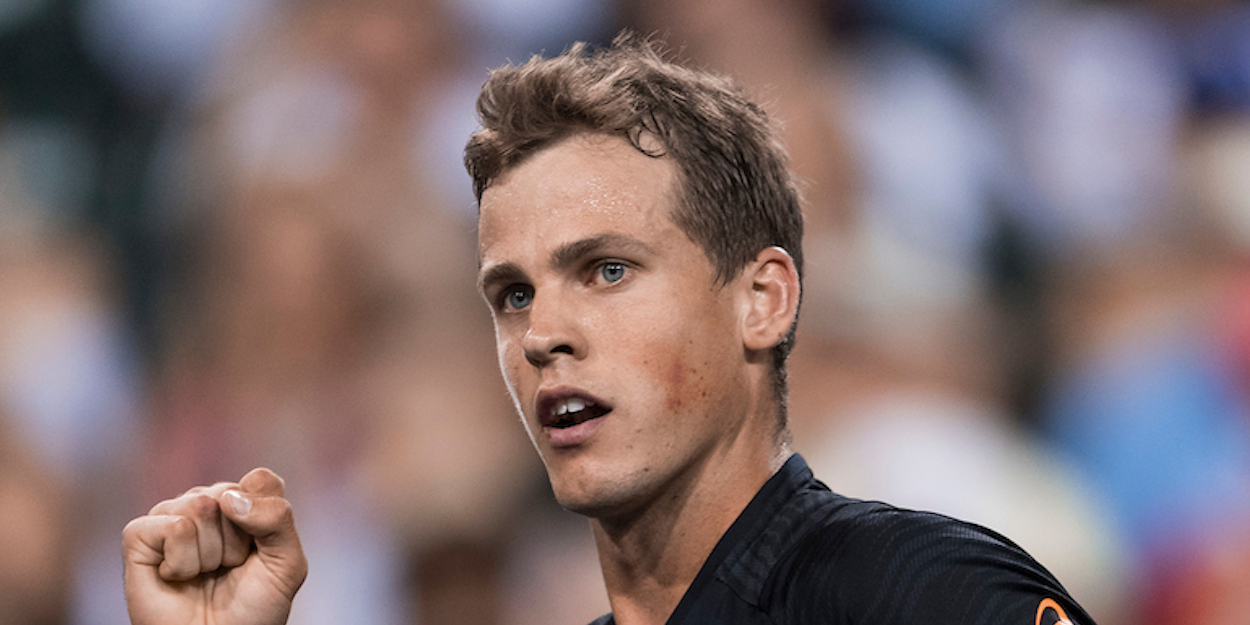 'It's all lies!' – Men's star slams 'dirty' ATP for negativity towards PTPA
A former doubles Slam champion has spoken out accusing the ATP of undermining PTPA progress by spreading rumours and lies.
PTPA co-founder Vasek Pospisil officially established the Professional Tennis Players Association alongside world number one Novak Djokovic ahead of the 2020 US Open.
The relationship between the organisation and the ATP has since been rather stagnant. Pospisil recently claimed the association, set up in 1972, has been peddling lies about the PTPA.
"There are so many conflicts," the 2014 Wimbledon doubles champion told the Behind the Racquet podcast.
"The games have been very dirty at the ATP. The things that I've heard them say about [the PTPA] and what we are trying to do and what we are doing in the background, just all lies. The stuff I've heard, like 'the PTPA are trying start their own tour', lies.
"They are saying that we are paying players to sign up with us. That just shows how scared they are of players having a say, having a voice.
"They have completely monopolised the sport. They have done an amazing job maintaining control, and that has hurt the sport in a huge way."
Pospisil and Djokovic founded the PTPA to advocate for players. They saw the ATP as an institution that no longer protected the interests of players, and had instead grown into an anti-competitive organisation.
Back in March, Pospisil made headlines during the Miami Masters when he went on an expletive-filled rant about ATP chief Andrea Gaudenzi.
The Canadian had met with the head of the organisation just days earlier, an encounter that apparently was confrontational and far from fruitful.