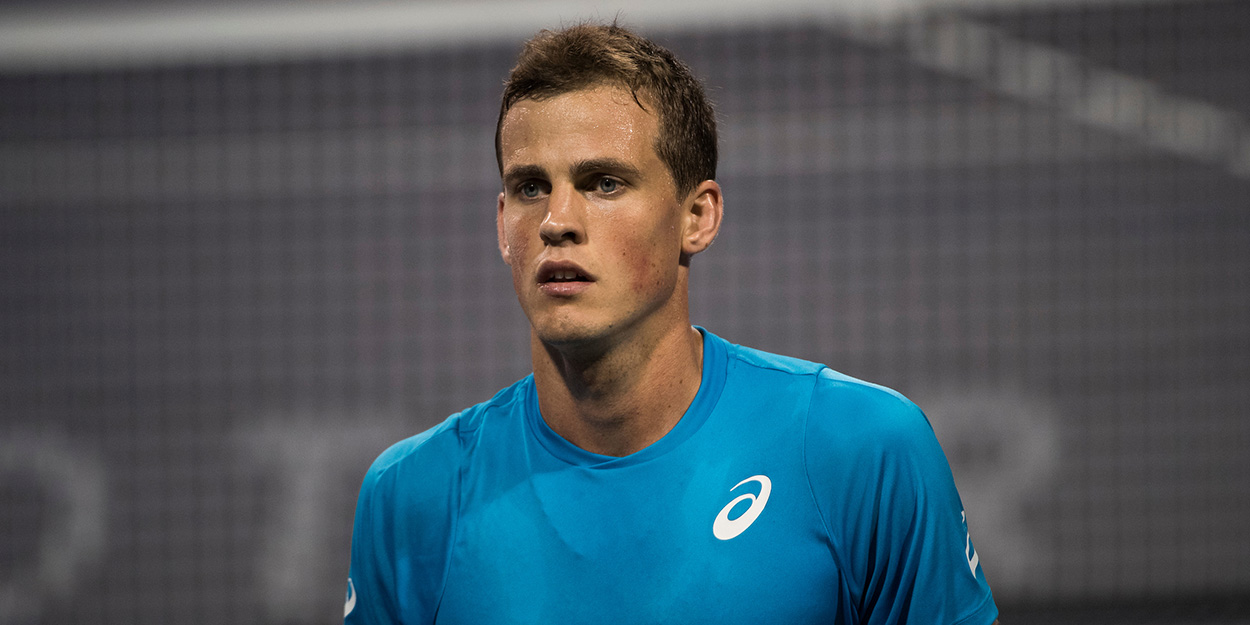 WATCH: Vasek Pospisil calls ATP chief a 'f***ing a**hole' in extraordinary on-court rant
Vasek Pospisil sparked controversy on Wednesday at the Miami Open by calling ATP Chief Andrea Gaudenzi 'a f***ing a**hole' on court.
The Canadian founded the PTPA last year – an independent players' union borne of frustration at how the ATP represent them.
Publicly, it has all been very amicable between the PTPA and the ATP, although Pospisil's rant on court is sure to raise questions about the true nature of the relationship.
Pospisil received a double code violation, one for a racket smash another for abusive language, in his first round defeat to Mackenzie McDonald, costing him set point.
When he sat down, though, it was clear it was not the match itself that was on his mind.
"An hour and a half the chair of the ATP f***ing screaming at me in a player meeting for trying to unite the players," Vasek Pospisil said to umpire Arnaud Gabas.
"For an an hour and a half… The leader of the ATP… F***ing a**hole."
Gabas tried to calm him down, telling him to keep his off-court frustrations away from the match itself, but Pospisil wasn't finished there.
"If you want to default me, I'll gladly sue this whole organisation."
Pospisil pic.twitter.com/fq4AjEm38V

— Lee S (@underarm_ace) March 24, 2021
Pospisil went on to lose the match in three sets, and later issued an apology via social media.
"I want to sincerely apologize for my behaviour on the court in Miami earlier today," he said.
"I disrespected the game I love and for that I am truly sorry.
"By way of explanation, I felt deeply unnerved during a meeting between players and ATP executives last night, and I underestimated the toll those emotions took on me until I stepped onto the court today.
"Again, I am sorry for my on-court behaviour and the language I used."