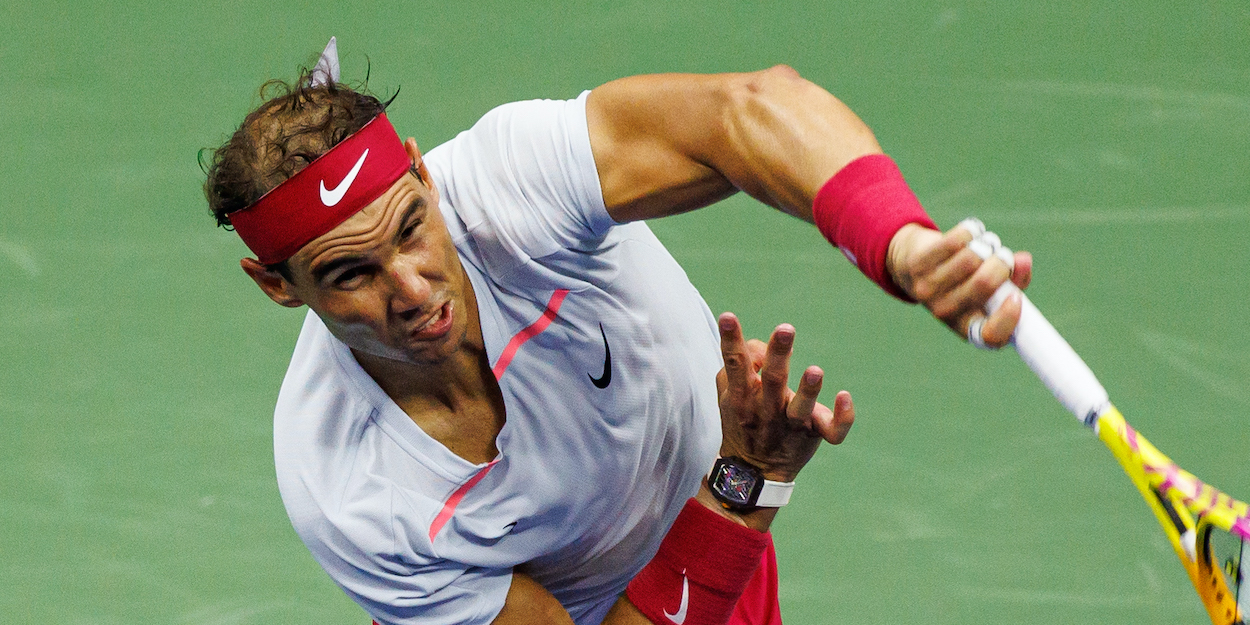 How to serve more effectively – Utilise this 'serve plus one' pattern
You may think of your serve as an opportunity for aces or simply a point starter and nothing else in between, but it is so much more than that. 
Thanks to Craig O'Shannessy of Brain Game Tennis, Tennishead will guide you through the key steps to using your serve to elevate your game and dictate play. 
Serve + 1
Do NOT think of the serve as a weapon for aces only. It is much better thought of as a multifaceted weapons that can deliver:
An ace

A return error

An opportunity for a serve + 1 play
"Take the serve and the first shot after the serve and think of that as one unit," explains O'Shannessy. "That unit is called serve + 1"
You want to be hitting your serve followed by your strength, which more often than not will be your forehand. Combining these assets into one manoeuvre establishes the most control of the point. 
Forehands account for the most winners and is the best weapon for forcing errors from opponents. 
"Your number one goal is to start with a serve and follow it up with a forehand right after it," says O'Shannessy.
"It is the best one-two combination in our game."
In the interest of studying the 'serve + 1' combination, click on any point in the full match of the 2022 Australian Open final below and notice when Daniil Medvedev and Rafael Nadal look to use this pattern effectively.
Action summary:
Play a practice set where both players have to hit a forehand after the serve or they lose the point. 

Plan for it in your mind before the point starts. 

Experiment with serve patterns that naturally bring the ball back more to your forehand. 

When watching pro matches study this area of the game. 

Combine a serve and a forehand against an opponent's backhand return and backhand groundstroke
---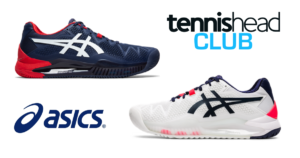 For free access to Craig O'Shannessy's complete courses on '25 Golden Rules of Singles' and '25 Golden Rules of Doubles', join thousands of other keen amateur tennis players and become a member of the Tennishead Club. Once you join we'll immediately send you ground breaking coaching advice, a welcome pack including a full ASICS head to toe outfit including shoes, plus loads more. And it costs as little as £65/$97 to join with membership benefits worth over £600/$700 per year!
---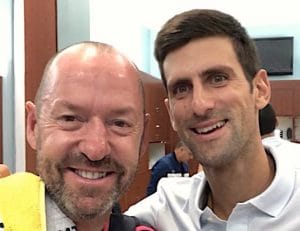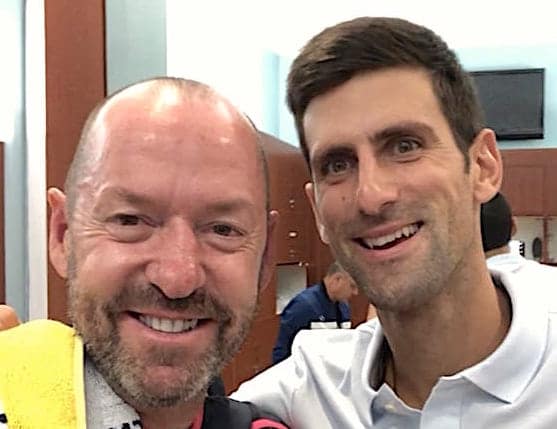 Craig O'Shannessy is the creator of Brain Game Tennis. For 20 years he's been involved in tennis as a coach to players like Kevin Anderson and even Dustin Brown when he famously beat Rafa Nadal at Wimbledon. More recently Craig's been working as a match analyst at Wimbledon and for the ATP Tour. He has also used the unique insights from his match analysis software dartfish to guide players such as Novak Djokovic with analysis of opponents and performances.
Visit BrainGameTennis.com to read the latest and best selling course 'Getting Tight' where Craig teams up with Jeff Greenwald to combine their specific skill sets to help you with the universal problem all players struggle with in matches.