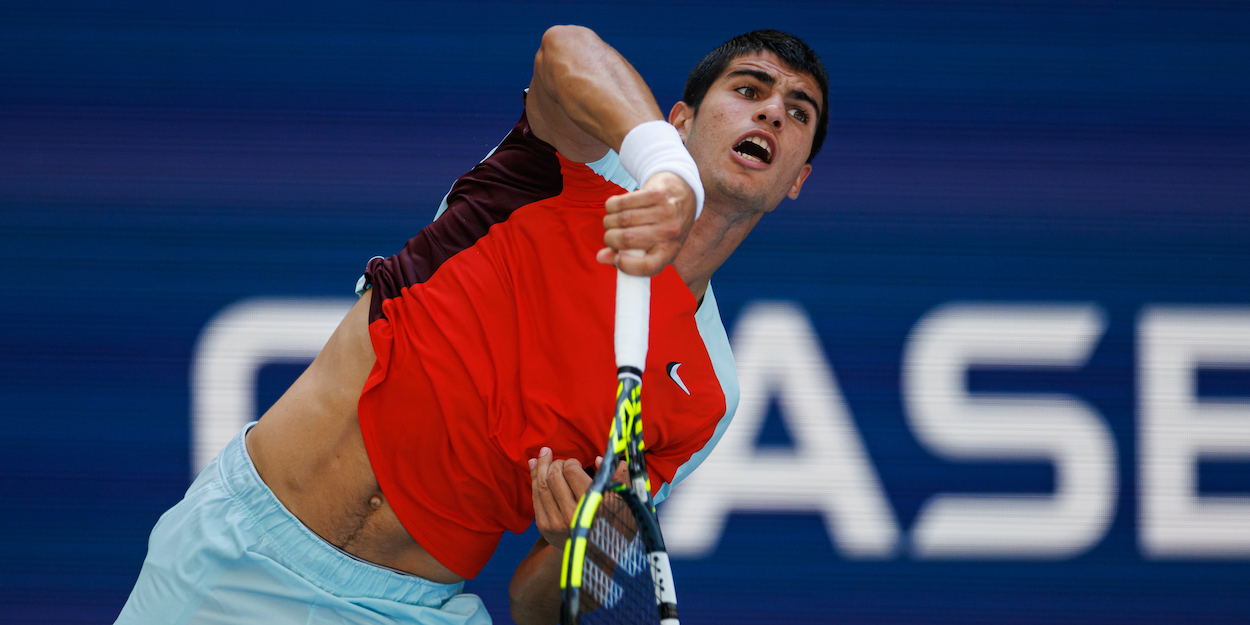 How to serve better – Target zones will improve consistency and accuracy
The serve is the only shot in tennis that is completely under the control of the player. And yet, at amateur level, many players struggle with how to serve, leaving it as often the least consistent shot in a player's repertoire.
Netted faults galore or serves blasted outside the lines, it can be tough to establish a solid serving rhythm. 
But what if we at Tennishead told you where you choose to aim can improve your percentage and enable you to build a stronger serve? Craig O'Shannessy of Brain Game Tennis says that's just it. 
The Zones
First, let's reframe the service boxes to make things simpler. 

O'Shannessy splits the service boxes into eight zones of equal width: four on the Deuce court and four on the Ad court.
From the point of view of the server, the zones are numbered 1-8 from left to right across the Deuce to Ad courts, reversed for receiver. 
Each serve serves (haha) a different purpose, and should be used as such. More aces come from Zones 4 and 5 than any other locations, but only if you execute cleanly and hit hard. 
"It's the shortest way home," notes O'Shannessy. 
For consistency, Zones 2, 3, 6 and 7 are safest. Zone 3 is essential for second serves according to O'Shannessy, a serve that jams returners up with a backhand close to the body. 
Therefore, O'Shannessy recommends serving to these Zones early in your service game.
"They are amazing. Because when you go body early on, at Love all, you're going to make more of those serves."
Moreover, O'Shannessy notes how players often struggle to get out of the way of balls, explaining:
"We tend to move better to a ball rather than away from a ball."
However, beware of making things easy for your opponent. 
"Why would you serve to your opponent's strength?" says O'Shannessy of serving to Zone 2 generally. 
"Start off with your body serves, start to get ahead, and then start working the corners more."
In summary: 
Serve at the body when starting a service game to get a high percentage in

Serve body when you MUST make a 1st serve

1st Serve Primary Locations – Zones 1 and 8

2nd Serve Primary Locations – Zones 3 and 7
---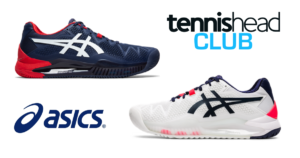 For free access to Craig O'Shannessy's complete courses on '25 Golden Rules of Singles' and '25 Golden Rules of Doubles', join thousands of other keen amateur tennis players by becoming a member of the Tennishead Club. Immediately once you join we'll send you ground breaking coaching advice, a welcome pack including a full ASICS head to toe outfit including shoes, plus loads more, and it only costs as little as £65/$97 to join. The membership benefits are worth over £600/$700 per year!
---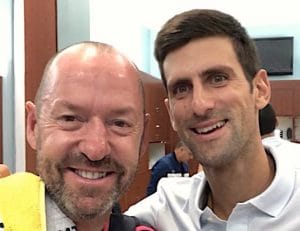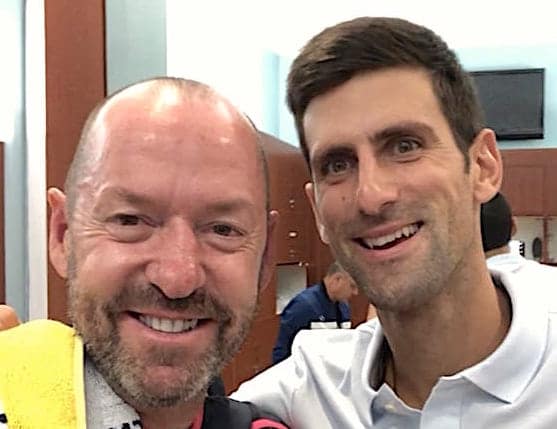 Craig O'Shannessy is the creator of Brain Game Tennis. For 20 years he's been involved in tennis as a coach to players like Kevin Anderson and even Dustin Brown when he famously beat Rafa Nadal at Wimbledon. More recently Craig's been working as a match analyst at Wimbledon and for the ATP Tour. He has also used the unique insights from his match analysis software dartfish to guide players such as Novak Djokovic with analysis of opponents and performances.
Visit BrainGameTennis.com to read the latest and best selling course 'Getting Tight' where Craig teams up with Jeff Greenwald to combine their specific skill sets to help you with the universal problem all players struggle with in matches.