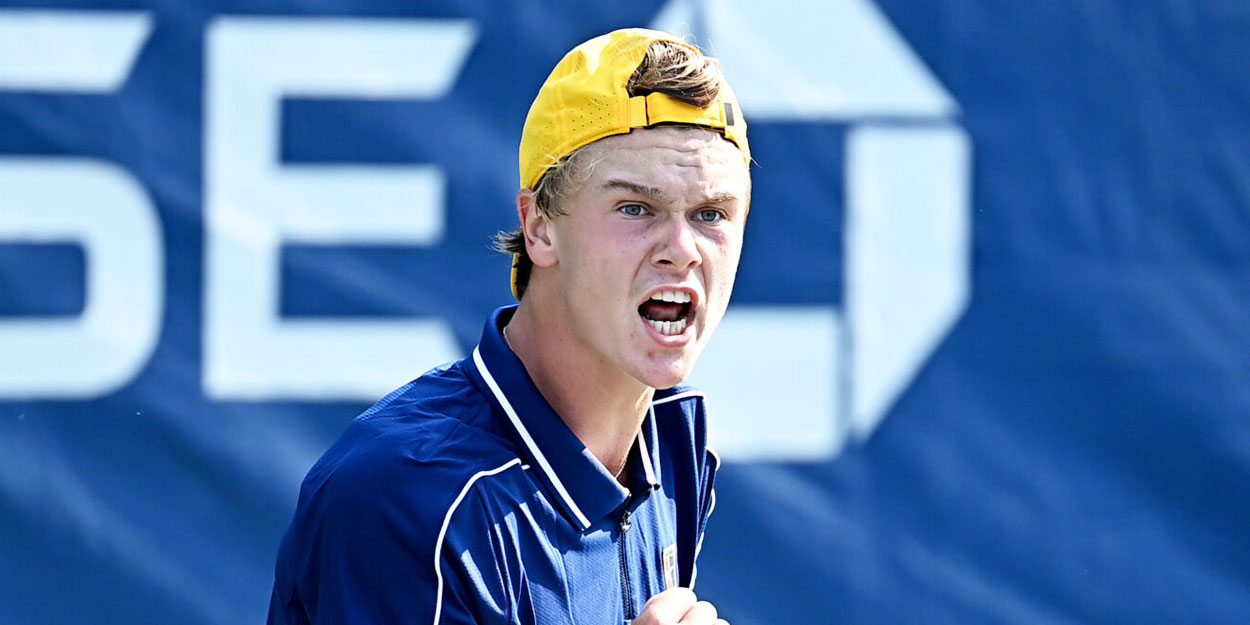 Five things to know about Holger Rune
Find out about teen prospect Holger Rune as he looks on to his clash with Novak Djokovic on the Arthur Ashe stadium.
The 18-year-old is set for a big stage appearance at the final Slam of the 2021 season.
Here, Tennishead dives into fives things you ought to know about the challenger to the world number one.
1) Junior credentials
Holger Rune has not appeared as if from nowhere. He had a strong junior career, even achieving the number one spot on the rankings in 2019.
He won the boys' singles at the 2019 French Open, when Lorenzo Musetti was the top seed. He dropped just one set in the tournament, in the final, 7-6, to American Toby Alex Kodat.
2) Teen trailblazer
Heading into the US Open, Holger Rune played back-to-back challenger events in San Marino and Verona, Italy.
He won both tournaments, becoming the fourth teenager to achieve the feat since 2010. The other three were Nick Kyrgios, Taylor Fritz, and fellow Next Gen prospect Carlos Alcaraz.
3) Slam debut
In the past year, Holger Rune has risen from world number 732 to a career-high of world number 145, putting him the the position to enter US Open qualification.
He came through against Lukas Lacko and Mitchell Krueger in straight sets, before overcoming Mats Moraing to enter the main draw.
Quite a step up to then play the best player on the planet, but the youngster is relishing the opportunity.
4) Danish delight
With his presence in the US Open, main draw Holge Rune is the first man to compete in New York since Kristian Pless in 2006.
5) Race to Milan
As an under-21 player, Rune qualifies to compete at the Next Gen ATP Finals in Milan at the end of the tennis season.
At time of publication, the Dane sits ninth in the 'Race to Milan', behind the likes of Jannik Sinner, Felix Auger-Aliassime and Lorenzo Musetti.
Should his form continue to the season's end, he could push for a final spot at the event.
Bonus!
Rune and Djokovic have actually met on-court before, in a practice session on the clay of Monte Carlo earlier in the year.
When the teen saw that Djokovic was not playing the Miami Open, he made sure to take the chance to reach out to the Serb, and the meeting was booked.