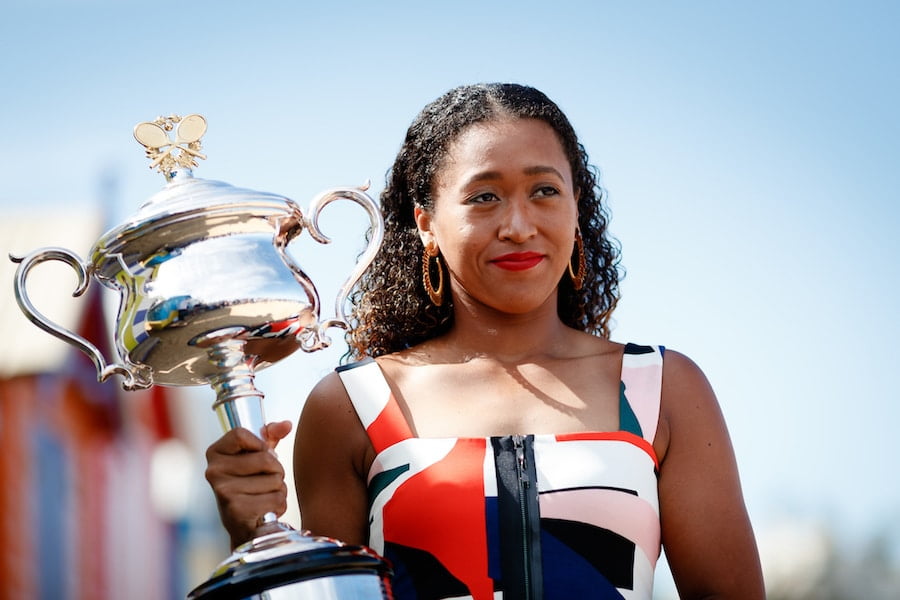 Exclusive interview with Naomi Osaka, World No.1: "I'm a little bit of everything"
Naomi Osaka's mother used to get up at four in the morning in order to earn the money needed to finance her daughters' tennis careers and now she's on course to become the richest player in the history of women's tennis. The world No 1 tells tennishead Editor Paul Newman that making life more comfortable for her parents has been one of her major motivations
Do not expect Naomi Osaka, the 21-year-old Japanese, to go splashing her cash on luxury clothes and jewellery. "When I was younger I used to want a lot of expensive stuff, but now I'm just happy if I have basic things," she says.
Osaka was already one of the sport's hottest properties after her victory over Serena Williams in last September's US Open final, but her commercial value rose again with her triumph in this year's Australian Open, which took her to No 1 in the world rankings.
While victory in Melbourne lifted her career prize money total to $10.7m (about £8.3m), it is her endorsement potential that could take Osaka into the ranks of the sport's super-rich. Last year Forbes magazine estimated her annual off-court earnings at $15m, but she is likely to bank substantially more than that this year.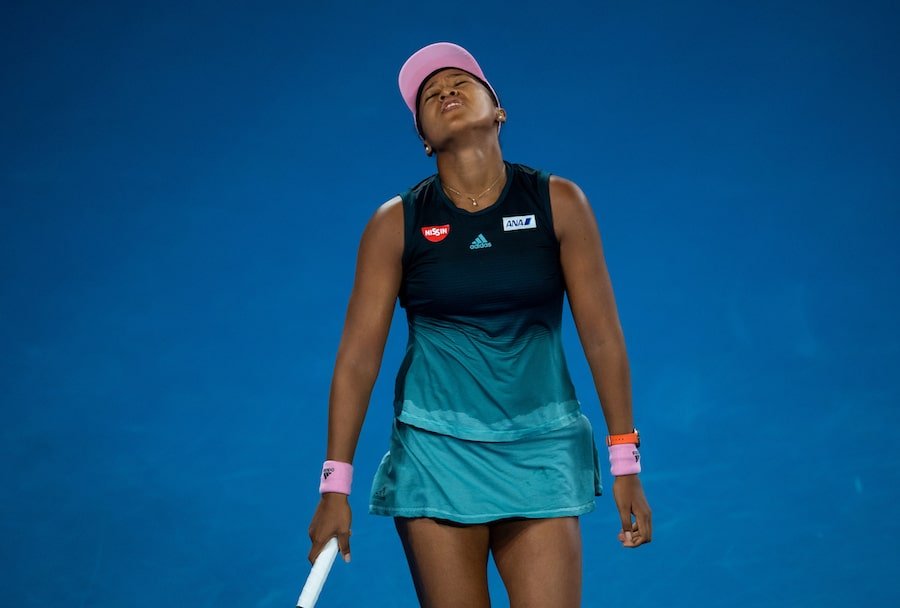 Osaka has signed a number of lucrative endorsement deals in recent months, with All Nippon Airways and Nissan among those keen to be associated with her. As the first Japanese woman to win a Grand Slam singles title and the first Japanese of either sex to top the singles world rankings, she has huge appeal to sponsors, who know that more than 20 million people in Japan watched the Australian Open final. However, Osaka insists that she is "just a tennis player" and trusts those around her to handle her business arrangements.
The prospect of such wealth is a new experience for Osaka. The daughter of a Haitian father and Japanese mother, she appreciates the sacrifices her parents made to support the tennis careers of their children.
Mari, Osaka's 22-year-old sister, broke into the world's top 300 three years ago, though she has made slow progress since. Their father, Leonard Francois, who drew inspiration from Richard Williams' work with two of his daughters, coached his children from an early age, which meant that their mother, Tamaki, who had an office job, had to support the family financially.
Osaka said the possibility of earning money to help her parents in their later years had been a strong motivation for her. "When I was growing up my mum always worked," Osaka recalled. "She was working a lot because my dad was always with us. He was the one who was our coach.
"She would leave for work at four in the morning. I always wanted her to retire, and now that she has I feel very happy. I want to keep doing better to help her live her best life.
"My mum sacrificed a lot. We would go to tournaments and she would stay at home and work because someone had to pay for the flights and stuff. I'm very grateful for everything she's done and I can only hope that what I'm doing now can repay her in some way."
Osaka, who is planning to buy her parents a new house, was born in Japan but moved to the United States with her family when she was three. She has an American accent and speaks in English at all her press conferences. Although she has always talked to her mother in Japanese, she is reluctant to speak it in public. When Japanese reporters ask her questions in their own language she replies in English.
"I understand everything, it's just the speaking part," Osaka said. "I don't feel comfortable speaking to people I don't know. My Japanese grammar is [poor] and I don't really want to speak unless it's perfect. At the same time, that's sort of hindered me, because now I don't speak [Japanese] at all. I'm just trying to use the press as practice."
Although Osaka represents the country of her birth, does she feel Japanese? "I'm not really sure how to answer this question," she told tennishead. "I can't look at someone and say 'I feel like you', because I'm, like, half of everything. It's like if you dump stuff into a bowl and mix it around. That's me. I'm a little bit of everything, so I can relate to a lot of different people."
Osaka's popularity in Japan has soared, but she insists that Kei Nishikori is more famous, even though the former world No 4 has never won a Grand Slam title. "I definitely think more people notice me than they used to, but it's not at Kei's level," she said. "I don't think he can even walk down the street. For me it's really not that bad. I really love going to Japan."
Nonetheless, Osaka's growing fame recently led to her going out in Tokyo one evening wearing a wig which her sister had given to her. "If you want to walk around, just throw it on and put on some sunglasses," Mari told her.
However, Osaka thinks her sister "was making it a bigger deal than it had to be". She added: "Honestly, I feel like people don't look at other people when they're walking around. I get that I'm tan and I would stand out a little bit in Japan, but I think the only way people would really care would be if I was wearing some sort of sports gear or if I was walking around with my tennis racket. Other than that, I don't think people really care too much."
Although Osaka's father handed over the coaching reins last year to Sascha Bajin, whose surprising recent departure from her entourage was announced barely a fortnight after the Australian Open, family remain crucial to the world No 1.
Osaka is very close to her sister. "When I was practising with my dad, I don't think I would have made it if my sister wasn't there," she said.
Before last year's US Open Osaka was such a bundle of nerves just before she went into Arthur Ashe Stadium for the final that she called Mari on FaceTime, even though she was in Paris.
"The only person that I told about my nerves was my sister," Osaka recalled. "I called her in the morning and then I called her at lunchtime and then I called her three minutes before I was supposed to walk on the court. She was just talking about random stuff because she was trying to get me to loosen up. And it did work because for that split-second I did forget that I was about to play in the final."
The nerves run in the family. Leonard Francois gets so anxious during his younger daughter's matches that he very rarely watches from her player box. "I think he might take long walks, because maybe my matches stress him out," Osaka said.
Osaka's own pre-final nerves struck again in Melbourne, where she phoned her mother at 6am on the day of the final because she had been unable to sleep. "I was really nervous again, though not as bad [as in New York]," she said. "I didn't talk to my sister. I talked to my mum, who then showed me my sister. It was weird. It was like a double FaceTime."
Despite her nerves and her dislike of public speaking – she insists that on a normal day she might utter only "10 sentences" – one of the keys to Osaka's booming popularity is the fact that she is always true to herself in public. Her mischievous sense of humour was particularly evident when she appeared on the Ellen DeGeneres Show in the United States after her New York triumph. Osaka brought the house down by telling the show's host at the start: "I'm sorry but it's so weird, because you're like a real person."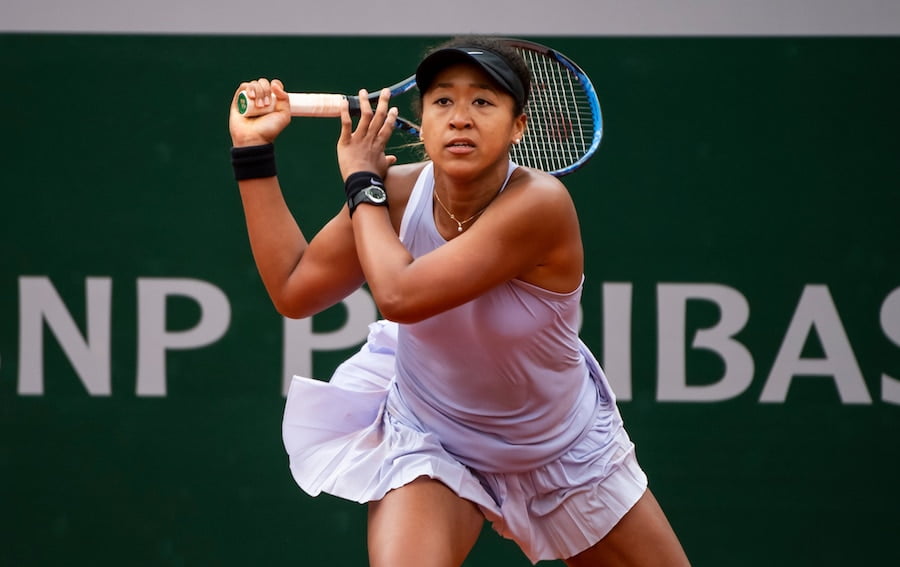 Nevertheless, Osaka wishes she was more serious. "I feel like it would be better if I wasn't myself in a way," she said. "I really admire the other players, who can go in there very serious and talk about things and don't stray off their story, because I feel like I do that a lot."
However, for all those who love Osaka's natural sense of fun, the words of a former champion come to mind: "You cannot be serious."
Look ahead to 2019 with our guide to every tournament on the ATP Tour, the WTA Tour and the ITF Tour
If you can't visit the tournaments you love then do the next best thing and read our guide on how to watch all the ATP Tour matches on television in 2019
To read more amazing articles like this you can explore Tennishead magazine here or you can subscribe for free to our email newsletter her