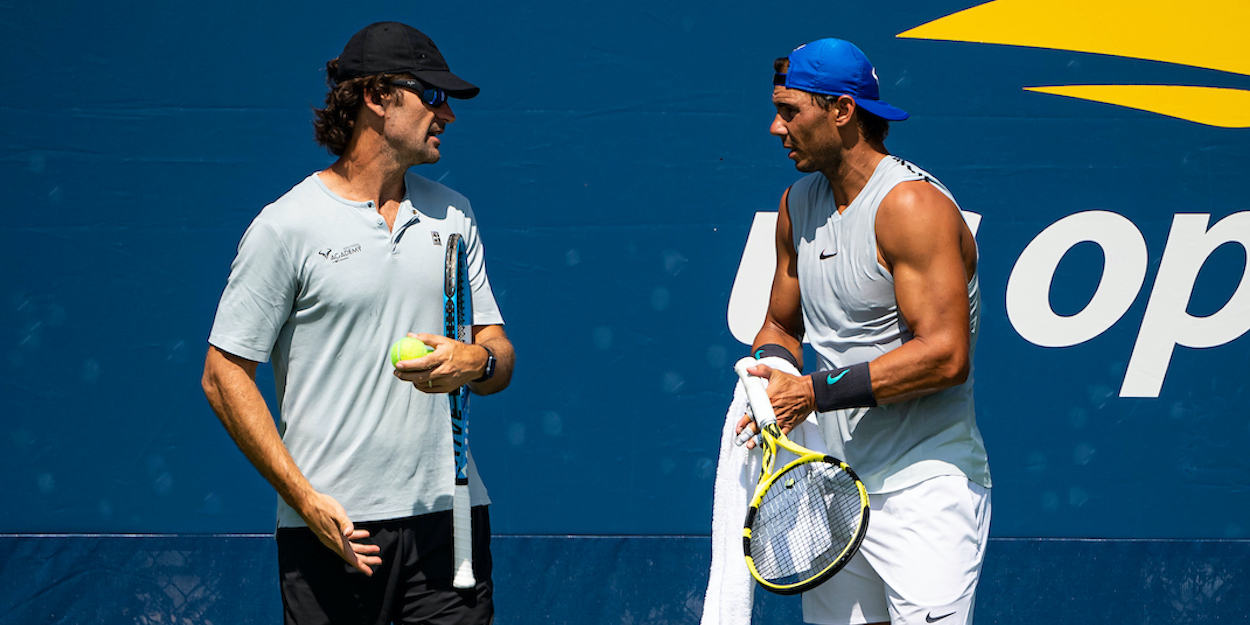 'Carlos Moya gave me a new direction,' says Rafael Nadal of his coach
Rafael Nadal has spoken about his coaching partnership with Carlos Moya and how it has changed his career for the better.
Rafael Nadal has shared his thoughts about his relationship with his coach Carlos Moya, and how the former world No. 1 and others have played a big part in shaping Nadal's career.
'Without all the people who have been by my side none of this [my success] would have been possible,' Rafael Nadal said in an interview with his sponsor Telefonica.
'That if my uncle had not introduced me to tennis or helped me decisively during practically my entire career, I would not be where I am,' he added.
'That if my father and my mother had not been willing to accompany me to a place every weekend and not doing the things that maybe they had other options to do, maybe they had more fun.
Nadal moved from the topic of his family to his current coach Carlos Moya, who he began working with in 2017. Nadal has won 5 of his 20 Grand Slams since joining forces with Moya.
'The fact that in 2017 he hoped to work with me as a coach, I think it was a boost for me,' Nadal said. '
'And I think the fact that, not only has he lived all those experiences, but has also shared them with me as a player.' Carlos Moya is a compatriot of Nadal's, with both hailing from Spain. The two men met on-court 8 times on the ATP tour, including in a Roland Garros quarter-final in 2007. Nadal has a 6-2 record against Moya.
'I think that makes him have a good perspective of what he thinks can suit me at all times.'
Rafael Nadal aims to return to the tour at next week's Monte Carlo Masters, where he will be vying for his 12th title in Monaco.
Read about some of his greatest triumphs at the Monte Carlo Country Club here.