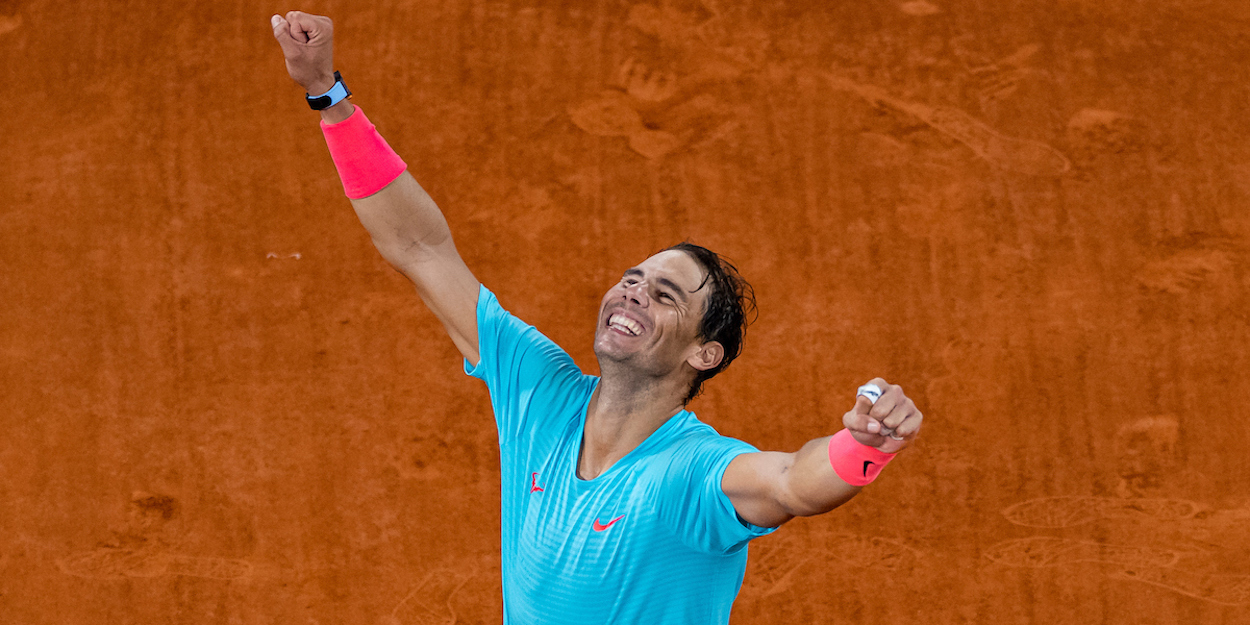 Rafael Nadal's 5 most dominant Monte Carlo Masters titles
Rafael Nadal is the undisputed King of Clay, and Monte Carlo is no different from other events on the dirt for the Spaniard. He's won the event a record 11 times, but which runs have been his most commanding?
It's that most cherished time of year for Rafael Nadal – the clay court season. With the Monte Carlo Masters just around the bend, Tennishead takes a look at championship runs in the past where the Spaniard had the smoothest ride to the title.
Stat Preview
Before we get into the 5 most authoritative Monte Carlo trophies for Rafael Nadal, some statistics you should know.
Rafael Nadal has triumphed in Monte Carlo 11 times throughout his career. Only two tournaments match or surpass this, Barcelona (11 titles) and, of course, Roland Garros (13 titles). He has a 71-5 record at the tournament (93.4% win ratio).
Nadal has won 11 of the last 15 stagings of the tournament, and won 11 of the 16 holdings he has taken part in. When he has won the tournament, Nadal has always done so dropping at most two sets across the tournament.
Finally, the 20-time Slam champion has won the tournament 5 times without dropping a single set. Those are the years we will be looking at. So, let's get to the good stuff…
#5 & #4 – 2012 & 2008 (or vice versa)
Purely based on games dropped per set, these two examples are on equal footing. At both, Rafael Nadal dropped just 29 games across 5 straight-set matches, giving a games dropped per set of 2.9.
In 2008, Nadal dropped 14 of his 29 games before the semi-finals, while in 2012 he dropped 18 before the semi-finals. In 2008, Nadal dropped 10 games in the final against Roger Federer, winning 7-5 7-5, while in 2012 he only dropped 4 in the final against Novak Djokovic, defeating the Serb 6-3 6-1.
In 2008, the most games Nadal dropped in a single match was 10 in the final, and in 2012 it was 9 in the quarter-finals, defeating Stan Wawrinka.
Either way, the maestro breezed past his opponents on both occasions, securing his 4th and 8th consecutive Monte Carlo titles at 2008 and 2012 respectively.
#3 – 2007
In 2007, a 20-year-old Rafael Nadal entered the Monte Carlo Masters as world No. 2 and looking to make it three titles in a row in Monaco.
He had 18 titles to his name already, with 4 of them being on hard court, 3 of which were Masters 1000 titles, including Indian Wells just weeks earlier. However, the remaining 14 of Nadal's titles were all on clay, which he exemplified at the 2007 event in Monte Carlo.
Nadal dropped 26 games over 5 straight-set victories for an average of 2.6 games dropped per set. The Spaniard defeated Roger Federer in the final 6-4 6-4 for the loss of 8 games, the most he conceded in a single match at the event that year.
#2 – 2018
This is where things get truly impressive. Rafael Nadal was world No. 1 heading into the tournament and had re-established his dominance in Monte Carlo. After not winning in 2013, 2014 or 2015, Nadal came back with a vengeance to claim back-to-back titles in 2016 and 2017.
Rafa dropped just 21 games across the tournament for an average of just 2.1 games per set. Heading into the semi-finals, he had dropped just 11 games, including defeating world No. 7 Dominic Thiem 6-0 6-2 in the quarter-finals.
Nadal never surrendered more than 5 games in a match, including in the final, defeating Kei Nishikori 6-3 6-2 to lift his 11th and most recent Monte Carlo Masters title.
#1 – 2010
From the sublime to the ridiculous. In 2010, Nadal had won 5 Monte Carlo Masters trophies on the bounce between 2005-2009.
Nadal got off to a blinding start, conquering his first two opponents, Thiemo de Bakker and Michael Berrer 6-1 6-0 and 6-0 6-1 respectively. He then defeated Juan Carlos Ferrero 6-4 6-2 in the quarter-finals, meaning he dropped just 8 games over 6 sets en route to the semi-finals.
After a simple 6-2 6-3 win over another compatriot, David Ferrer, Nadal faced a third Spaniard in the final, Fernando Verdasco. However, he made short work of his fellow countryman, winning 6-0 6-1.
As such, Nadal allowed just 14 games across the entire tournament for an average of 1.4 games dropped per set. He won three of his five matches to the loss of just one game in each case.
Nobody could lay a finger on Rafael Nadal at the 2010 Monte Carlo Masters, and it will go down in history as one of the most dominant tournament displays in tennis history.
The 2021 Monte Carlo Masters main draw starts on April 11th, where Nadal will be ready to fight for his 12th championship in Monaco.