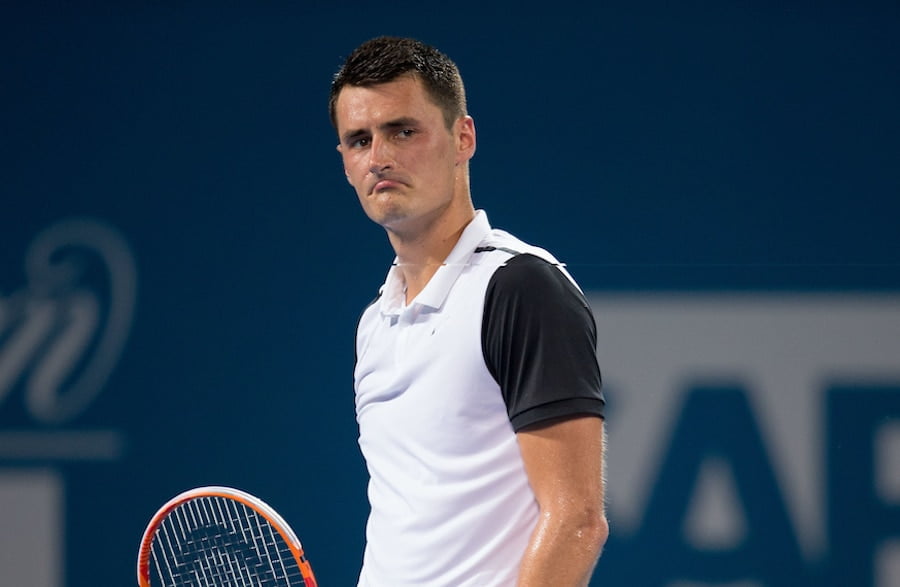 Bernard Tomic humiliated in letter from tennis official as appeal against fine is rejected
Bad boy of Australian tennis Bernard Tomic has been shot down by a Director of the International Tennis Federation after the players attempt to appeal a massive fine he received for not trying at Wimbledon this year was resoundingly refused
Bernard Tomic had been fined his complete prize money for losing in the first round of Wimbledon, a tidy amount of £45,000. The cash was stripped from him after an investigation into his performance in his loss to Jo-Wilfried Tomic decided that he had not put his best effort into the match.
At the time the real reason he received the fine was explained by some close analysis of the rules governing Grand Slam tournaments and the behaviour of the players that compete in them.
But Tomic wouldn't take no for an answer and lodged an official complaint to the authorities.
The response to his complaint has just been received and was published in full by the New York Times and it doesn't make for good reading if you are Tomic.
ITF Director Bill Babcock wrote in the letter, "A review of your historical record of misconduct at Grand Slams, never mind elsewhere, provides little justification for an adjustment,"
"In your case, Bernard, I am sure you would agree there is no historical evidence to give comfort to the theory that you can reform your behaviour."
"Still if there is a chance for you to clean up your act and demonstrate respect for the Grand Slam tournaments and the sport then I am willing to give the positive outcome one last chance. Here is the deal, if you do not commit any Grand Slam violations in the next 8 Grand Slam tournaments in which you compete then 25% of your total Grand Slam penalty will be returned to you.
"Admittedly, I am sceptical that you can achieve this reform of Grand Slam on-court behaviour. Many others, no doubt, would be even more than just sceptical.
"Good luck and I hope to be pleasantly surprised in the future by your successful reform."
However, Tomic is not going to leave the matter there as he told the New York Times that he plans to appeal the decision.
"I don't care about this 25 per cent; I care about the right thing for players in the future," he said.
Look ahead to the rest of 2019 with our guides to every tournament on the ATP Tour and the WTA Tour. If you can't visit the tournaments you love then do the next best thing and read our guide on how to watch all the ATP Tour matches on television in 2019. To read more amazing articles like this you can explore Tennishead magazine here or you can subscribe for free to our email newsletter here