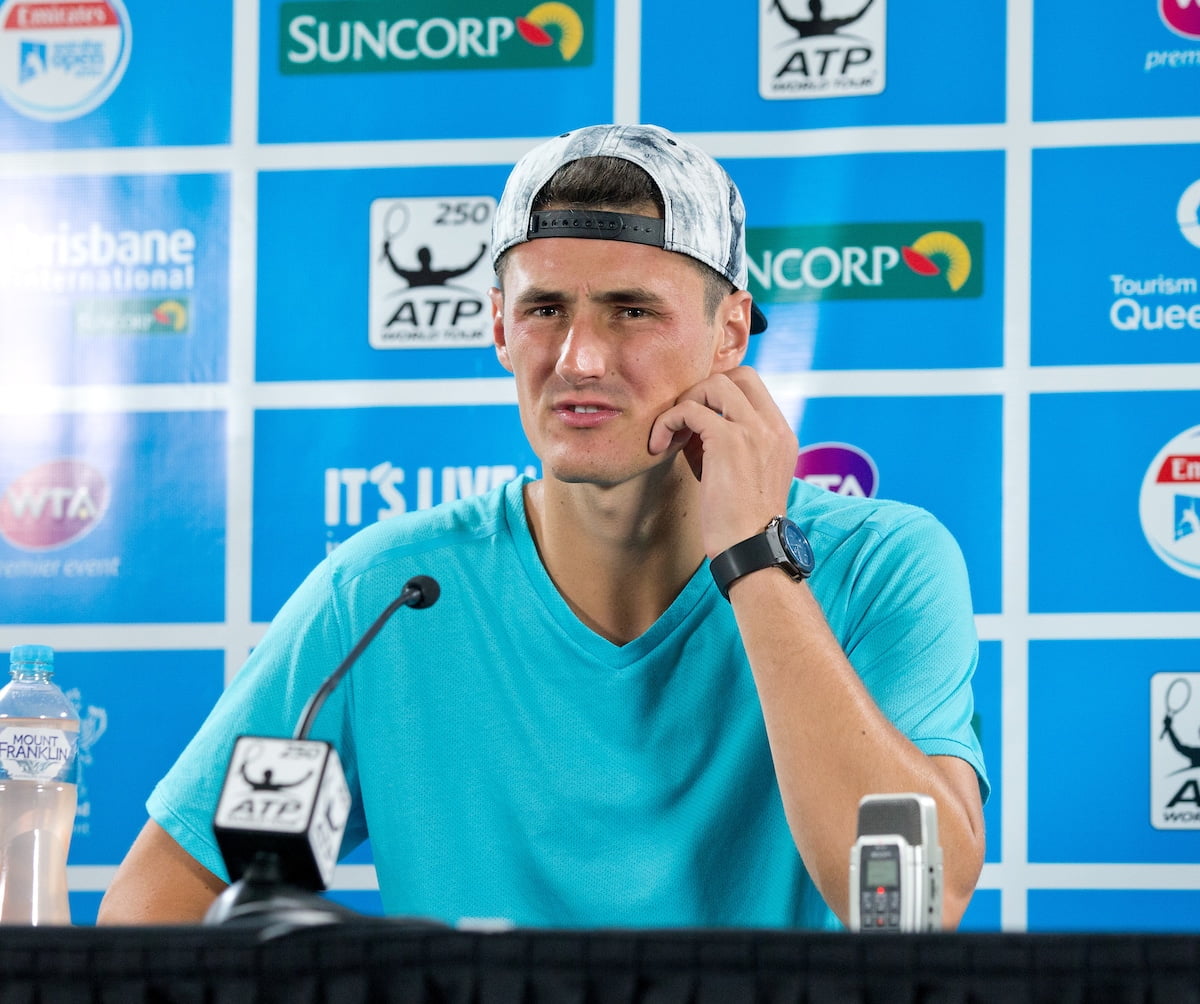 Bernard Tomic hit with huge fine following allegations of tanking
Bernard Tomic has had a wasted trip to Wimbledon after he was fined his entire £45,000 prize money by tournament chiefs for a perceived lack of effort.
The Australian didn't even last an hour against Jo-Wilfried Tsonga, losing 6-2, 6-1, 6-4 in just 58 minutes.
It was the quickest match at Wimbledon since Roger Federer thrashed Colombia's Alejandro Falla 6-1 6-2 6-0 in 2004, and it has cost Tomic dear.
In a statement, Wimbledon officials said: "The Grand Slam Rule Book regarding First Round Performance states the following: 'All players are expected to perform to a professional standard in every Grand Slam match. With respect to First Round Performance, if in the opinion of the Referee the player did not perform to the required professional standard, the Referee may determine that the player be subject to a fine of up to first round prize money.'
"It is the opinion of the Referee that the performance of Bernard Tomic in his first round match against Jo-Wilfried Tsonga did not meet the required professional standards, and therefore he has been fined the maximum amount of £45,000 which will be deducted from prize money.
"The player will have the opportunity to appeal to the director, GSB."
Tomic, though, denied any deliberate wrongdoing after the match, insisting he simply played poorly.
Here's what cost Bernard Tomic his full £45,000 #Wimbledon prize money pic.twitter.com/rFYz4Fz3EP

— BBC Tennis (@bbctennis) 4 July 2019
"Well, I returned pretty bad," he said. Didn't see his serve. Pretty terrible match.
"I think I played as best as I could. It's just I played terrible. And he served 24 aces."
Tomic was hit with a similar fine two years ago at Wimbledon after saying he was "bored" in a match against Mischa Zverev.
That cost him £11,000 and a sponsor after racket sponsors head opted to drop him, and undoubtedly played a part in Wimbledon's decision to hit him harder this time.
Enjoy Wimbledon even more with our exclusive, 164 page, 'Guide to Wimbledon 2019'
To find out how to get tickets for Wimbledon this year read our 9 point guide here
For all the latest Wimbledon news before, during and after the tournament make sure you bookmark our 'Wimbledon News' section here
If you can't visit the tournament then do the next best thing and read our guide on how to watch Wimbledon on television
To read more amazing articles like this you can explore Tennishead magazine here or you can subscribe for free to our email newsletter