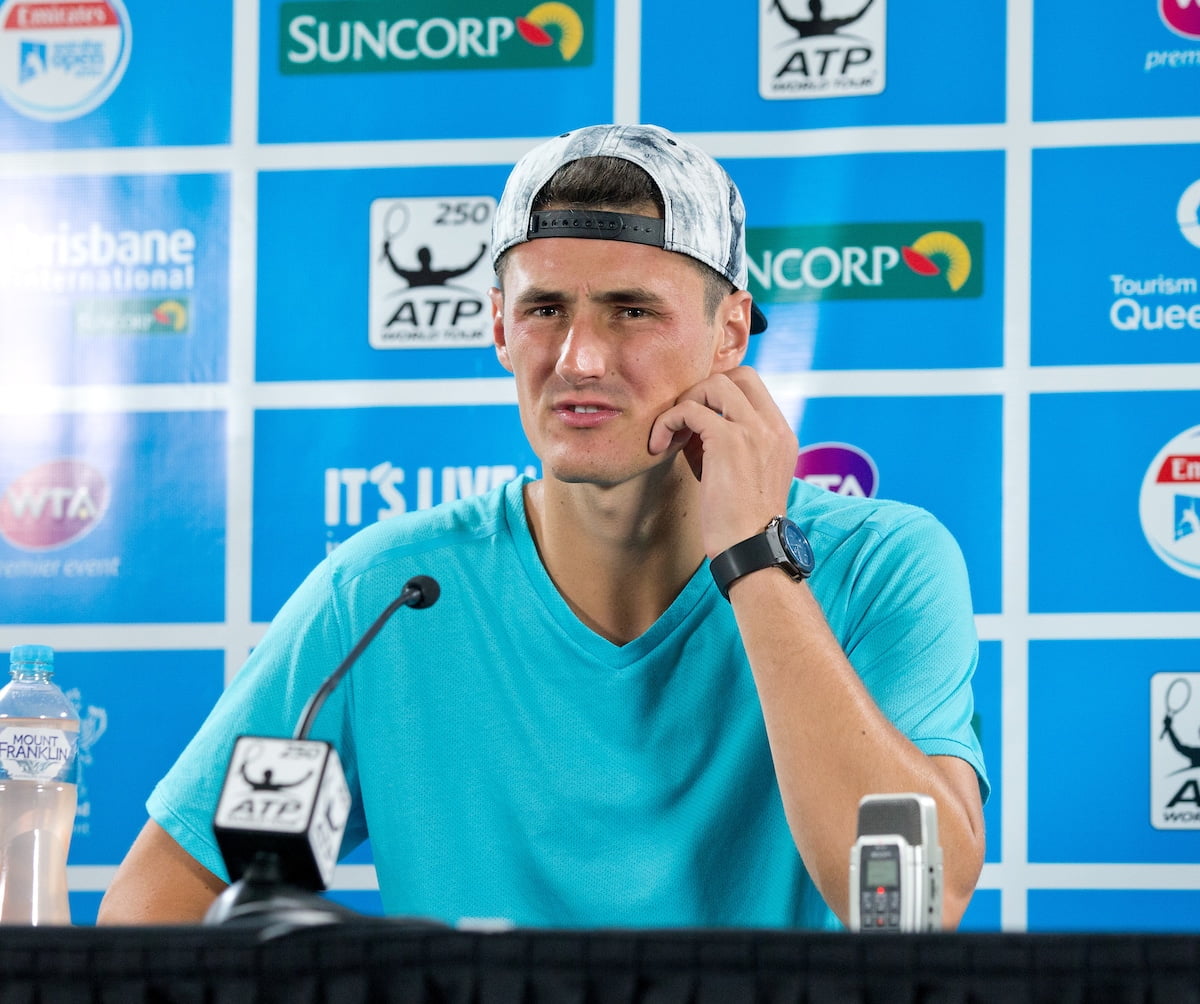 Bernard Tomic Wimbledon fine explained: The real reason he lost all of his first round prize money
Bernard Tomic, the bad boy of Australian tennis, was fined a total of £45,000 by the Wimbledon authorities after his 58 minute loss to Jo Wilfried Tsonga in the first round, but what is the official reason behind his severe penally
As professional tennis matches go, it was short! Bernard Tomic lost in just 58 minutes to Jo Wilfried Tsonga during the first round of the mens singles at Wimbledon 2019. The score was 6-2, 6-1, 6-4 to Tsonga and following the match Bernard Tomic was fined his entire prize money of £45,000. But why?
The Grand Slams operate under a strict code of conduct which is laid out in a book totalling 82 pages of rules. The Grand Slams are the 4 biggest tournaments of the year which take place every year in Australia, France, England and then America. These 4 tournaments have their own rules as well as adopting many rules laid out by the professional tennis authorities such as the ATP, WTA and ITF.
'Article 3: Player on-site offences, Section G: First Round Performance' on page 42 of the rule book states that players must perform to a certain standard otherwise they are liable for a fine. This is where Tomic has fallen foul after the referee decided that he didn't give the match his best effort.
The exact wording of the rule he infringed is as follows:
"All players are expected to perform to a professional standard in every Grand Slam match.With respect to First Round Performance, if in the opinion of the Referee the player did not perform to the required professional standard, the Referee may determine that the player be subject to a fine of up to first round prize money."
This isn't the first time Tomic has been involved in a similar situation as during an ATP match in Miami in 2014 he lost in 2 sets in 28 minutes.
You can read the complete Grand slam Rulebook here
Tomic was questioned about his performance in a press conference after the match and this was his response:
Enjoy Wimbledon even more with our exclusive, 164 page, 'Guide to Wimbledon 2019'
To find out how to get tickets for Wimbledon this year read our 9 point guide here
For all the latest Wimbledon news before, during and after the tournament make sure you bookmark our 'Wimbledon News' section here
If you can't visit the tournament then do the next best thing and read our guide on how to watch Wimbledon on television
To read more amazing articles like this you can explore Tennishead magazine here or you can subscribe for free to our email newsletter