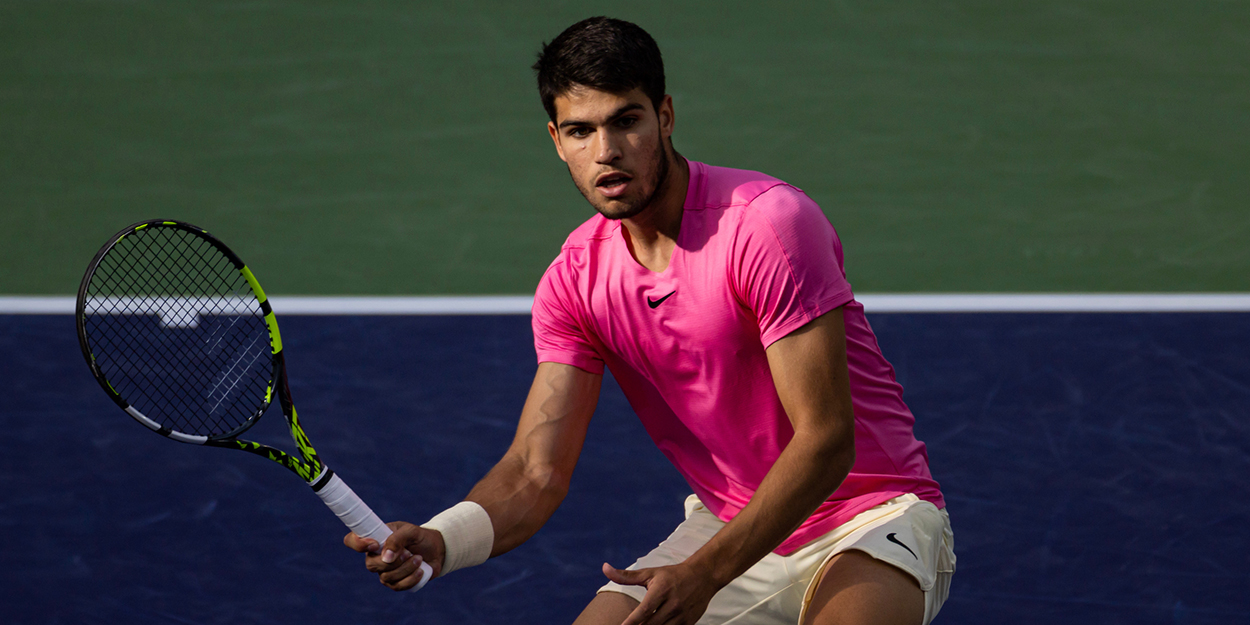 ANALYSIS: Carlos Alcaraz Indian Wells win proves value of variation
In his latest expert analysis for Tennishead, Brain Game Tennis creator and top coach Craig O'Shannessy explains just what makes Carlos Alcaraz so special. 
Carlos Alcaraz comes at you eight ways to Sunday – on a Sunday.
He can pulverize forehands and rope backhands. He will serve and volley when the moment calls for it and finish with deft touch around the net. He will push you back with raw power and expose you with clinical drop shots. He will mix in a return approach just to keep your head spinning.
Alcaraz defeated Daniil Medvedev 6-3, 6-2 in the Indian Wells final on Sunday with the 19-year-old Spaniard's entire repertoire of scintillating shot-making on display. Medvedev never really stood a chance. Alcaraz won 12 of the first 15 points to race to a 3-0 lead. The match was nine minutes old, and the engraver was already on deck.
Serve And Volley
Medvedev has mastered the art of standing halfway to the moon to return serve. To the final, he averaged standing more than six metres behind the baseline to make contact with the serve. It's an ultra-deep location that most opponents don't know how to counter.
Alcaraz does, in spades.
The Spaniard served and volleyed 10 times in the final and won nine. With Medvedev standing so far back, serve and volley proved the perfect antidote to the deep returner. Medvedev's position allowed Alcaraz to close hard on the net and hit short volleys that could not be run down. It was a brilliant strategy employed just enough to keep Medvedev behind in the guessing game of serve location and "will he or won't he" serve and volley on the next point.
Drop Shots
Alcaraz is single-handedly bringing this "old school" strategy back into fashion. He loves to torch a forehand to push the opponent onto the back foot in a baseline exchange. He then shows the exact same preparation for the next shot but changes his grip at the last second and feathers an unreachable, delicate drop shot just over the net. Alcaraz won seven of 11 drops shots, including five off the forehand wing that all went for a clean winner. Nine of Alcaraz's eleven drop shots were forehands. The threat of another hammer blow from his powerful forehand beautifully opens up the front of the court.
Forehand & Backhand Groundstrokes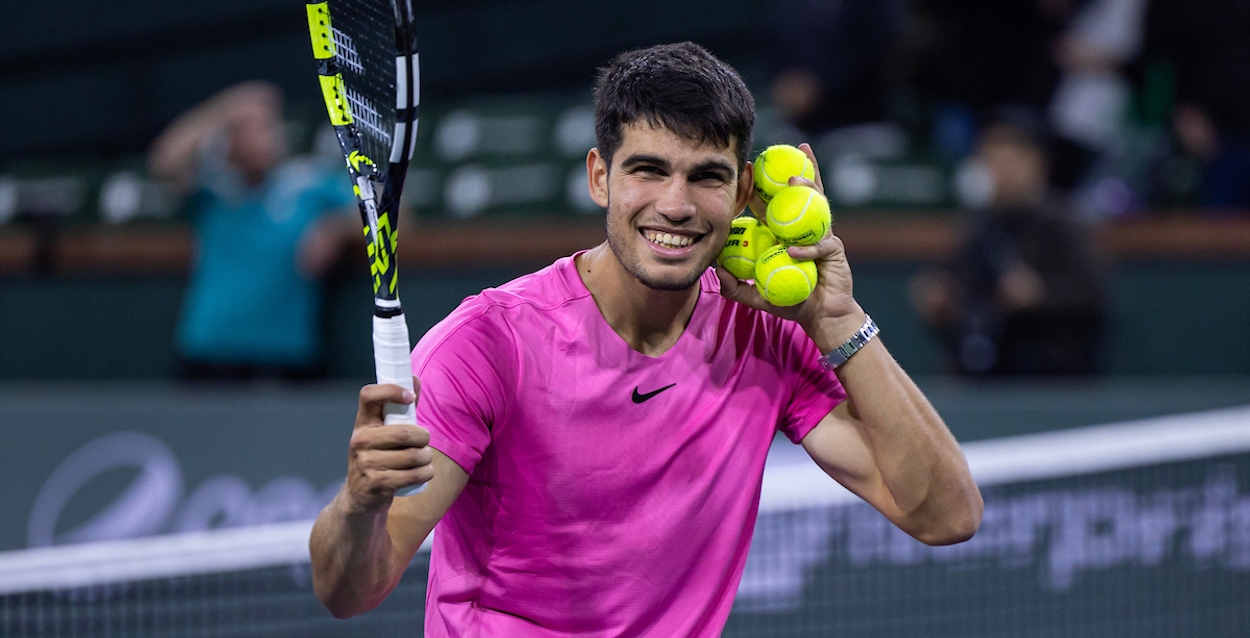 Alcaraz hit slightly more backhands than forehands in the match, regularly switching between cross court and down the line to attack Medvedev's legs and lungs in the cool, blustery desert conditions.
Alcaraz Total Groundstrokes
Forehands = 79

Backhands = 85
Alcaraz struck 30 of his 79 (38%) of his forehands as a run-around forehand standing in the Ad court. In general, he was happy to go backhand-to-backhand in bruising baseline exchanges against Medvedev, mainly due to his superior court position up around the baseline. Medvedev complained all tournament that the Indian Wells courts were extremely slow. That meant that when Medvedev stood deep, his ball slowed down a lot before it reached the other baseline, and then slowed down even more because of the gritty surface. Medvedev simply could not hurt Alcaraz with that powerful combo working against him.
Alcaraz Forehand & Backhand Groundstroke Performance
Forehand
Winners = 9

Errors = 17

Forcing Opponent Errors = 9
Backhand
Winners = 1

Errors = 8

Forcing Opponent Errors = 13
Alcaraz's backhand was a rock as he clinched the first set and ran away with a 4-0 lead to start the second set. During that period, he made 43 straight backhands without an error. He also extracted eight errors from Medvedev from his backhand groundstrokes.
Medvedev will do well to put that match in his rear-view mirror as quickly as possible. On the other hand, Alcaraz will look to it as a blueprint to defeat Medvedev and other opponents that stand deep in the court attempting to blunt his raw power. Good luck to anyone on the other side of the net at the moment versus the in-form teenage world No. 1.
---
Read Craig's first analysis article for tennishead where he reveals the surprisingly small percentage of points won you should target in each match.
Read Craig's second article for tennishead which focusses on how to detach your emotions to play better tennis.
Read Craig's third article for tennishead which teaches us about our sword and our shield.
---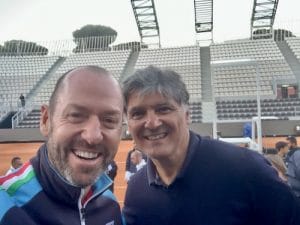 Craig O'Shannessy is the creator of Brain Game Tennis. For 20 years he's been involved in tennis as a coach to players like Kevin Anderson and also with Dustin Brown when he famously beat Rafa Nadal at Wimbledon.
More recently Craig's been working as a match analyst at Wimbledon and for the ATP Tour. He has also used the unique insights from his match analysis software dartfish to guide players such as Novak Djokovic with analysis of opponents and performances.
Craig has been writing for tennishead magazine for a number of years and is now working with us on this series of features aimed at using his statistical skills to help you improve your tennis game.
Visit BrainGameTennis.com for your free guide on the '8 ways to force an error' and to find out more about Craig, the world's best tennis strategy coach.
---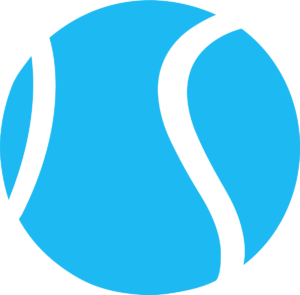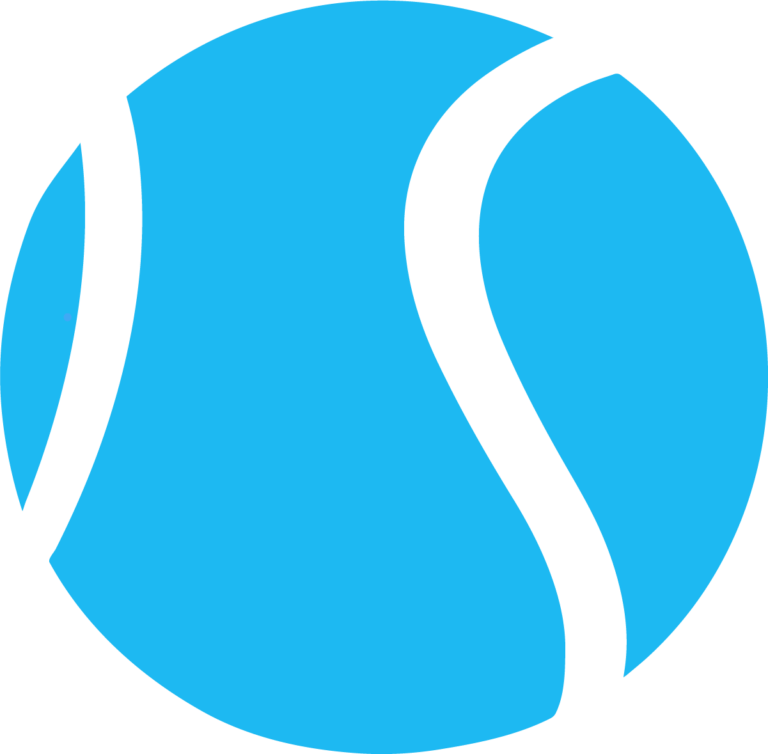 Join >> Receive $700/£600 of tennis gear from the Tennishead CLUB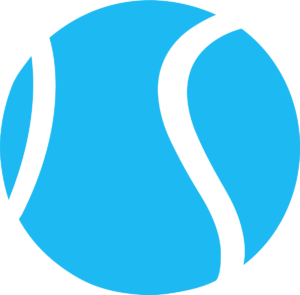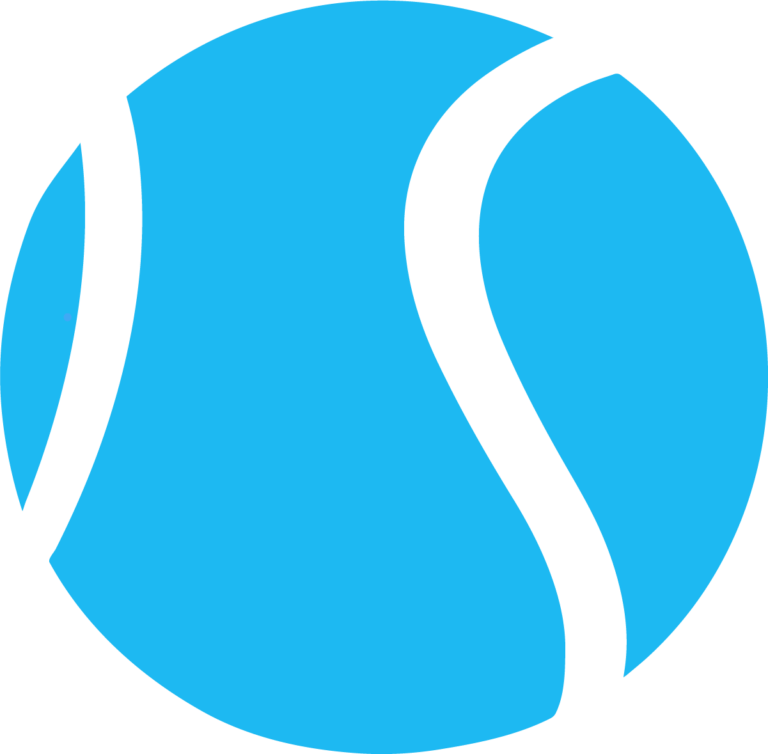 Social >> Facebook, Twitter & YouTube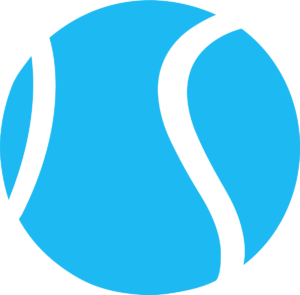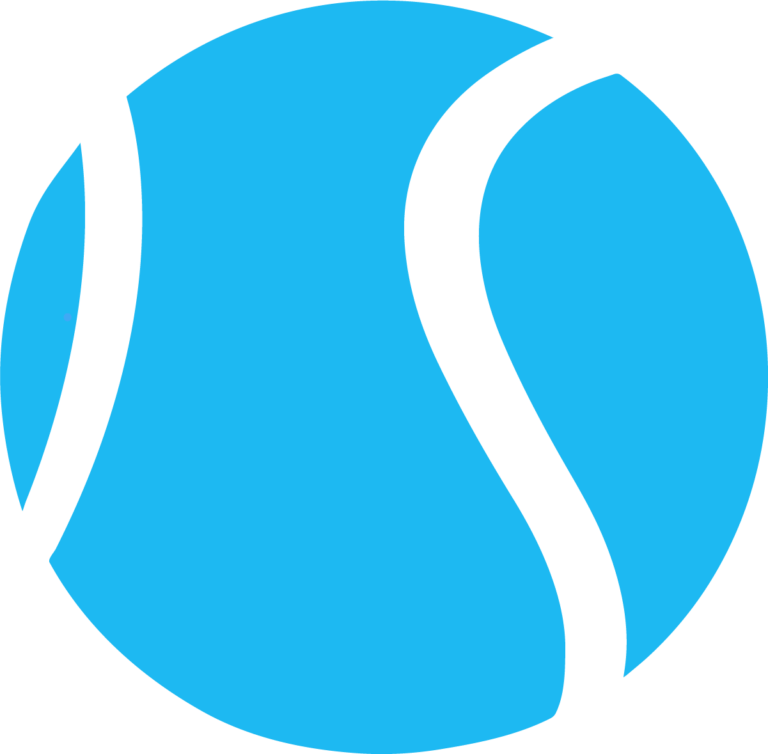 Read >> World's best tennis magazine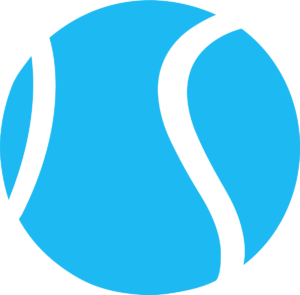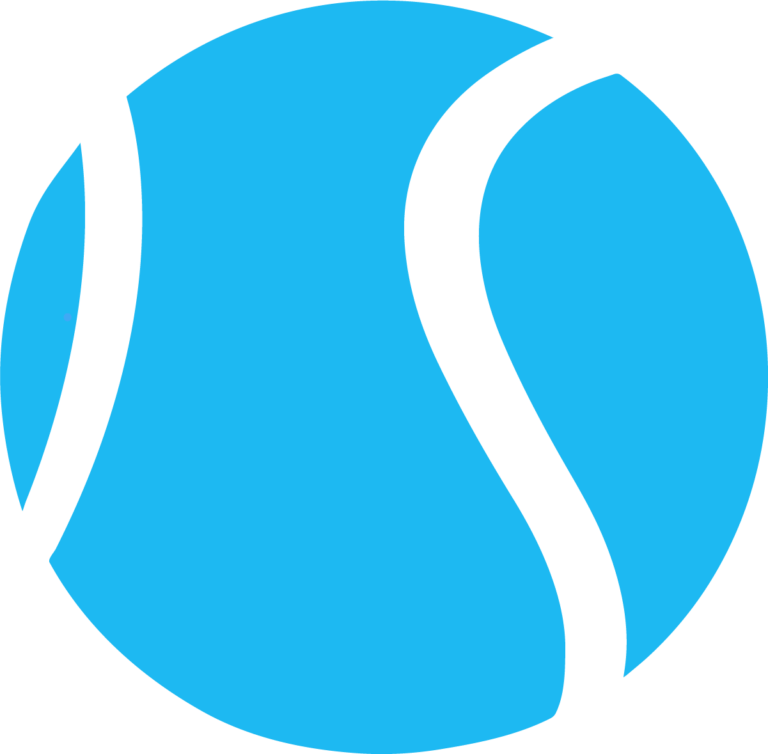 Shop >> Lowest price tennis gear from our trusted partner