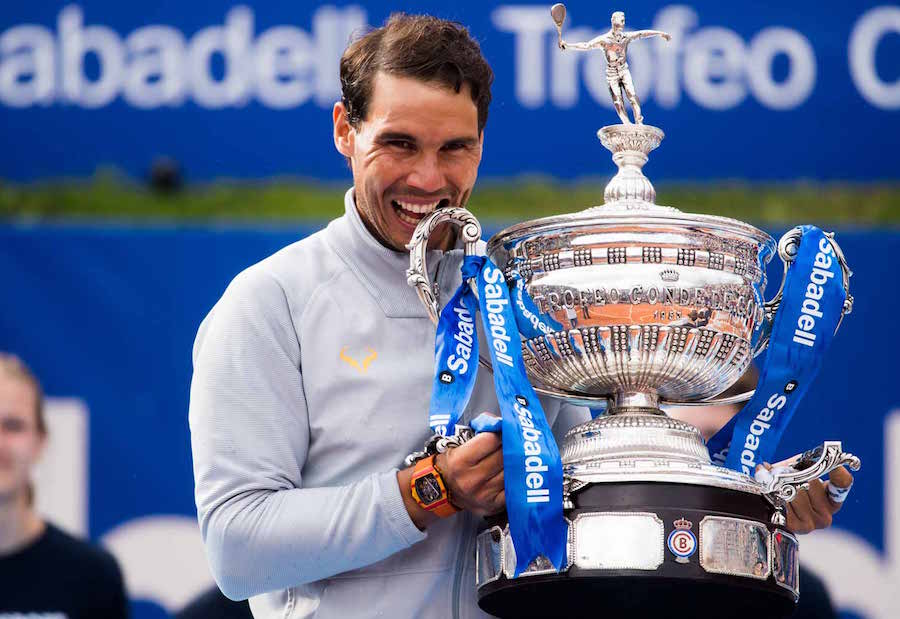 7 players that could win the 2019 Barcelona Open plus one complete outsider
It's the the oldest tennis tournament played in Spain and is synonymous with the legendary Real club de Tennis Barcelona. This year features an incredibly strong line up of players but we think one of these eight players will win the Conde de Godó.
The second stop for the top players on their European clay court season has in the past seen most of the World's greatest clay courters lift the trophy and this year should be no different.
Legendary names from the red dirt such as Ivan Lendl, Mats Wilander, Andrey Medvedev, Richard Krajicek, Thomas Muster, Marat Safin, Juan Carlos Ferrero and Kei Nishikori have all held aloft the coveted mens singles trophy.
But no-one can lay claim to this tournament in the same way as Rafa Nadal having won a total of 11 mens singles titles here since he first triumphed back in 2005. Will anyone challenge him for a 12th title in 2019?
Here's the tennishead guide to the top 8 potential contenders for the Barcelona Open mens singles title in 2019…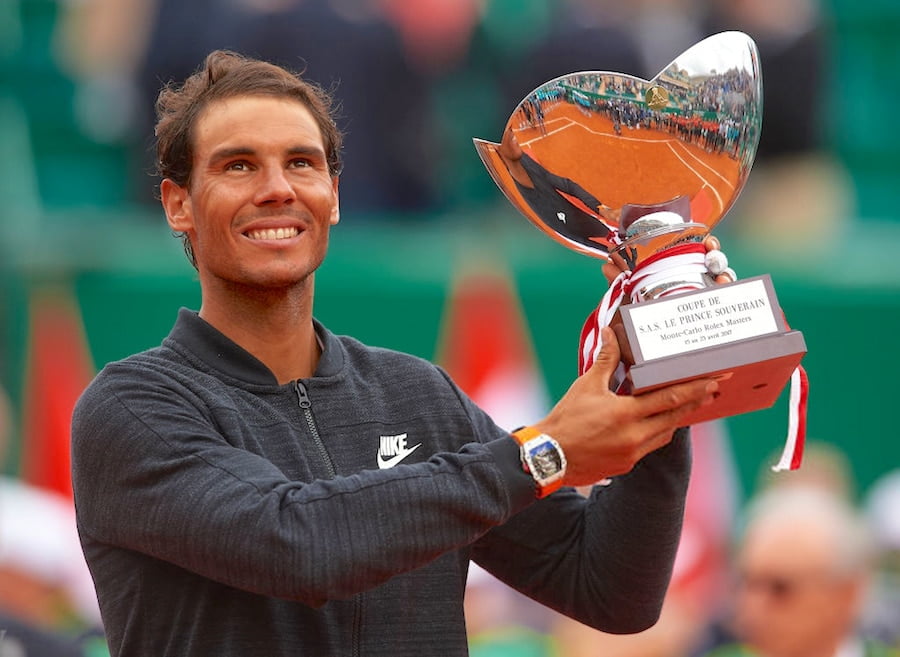 Rafa Nadal
ATP Ranking: 2
Barcelona Open seeding: 1
Having suffered such a shocking and rare loss in the Monte Carlo Masters last week to Fabio Fognini, Nadal will be even more motivated to get his clay court season back on track especially as this is his home tournament. For a very patriotic and proud Spaniard, to win here would mean more to Nadal than most tournaments but is his aura of invincibility on clay slipping?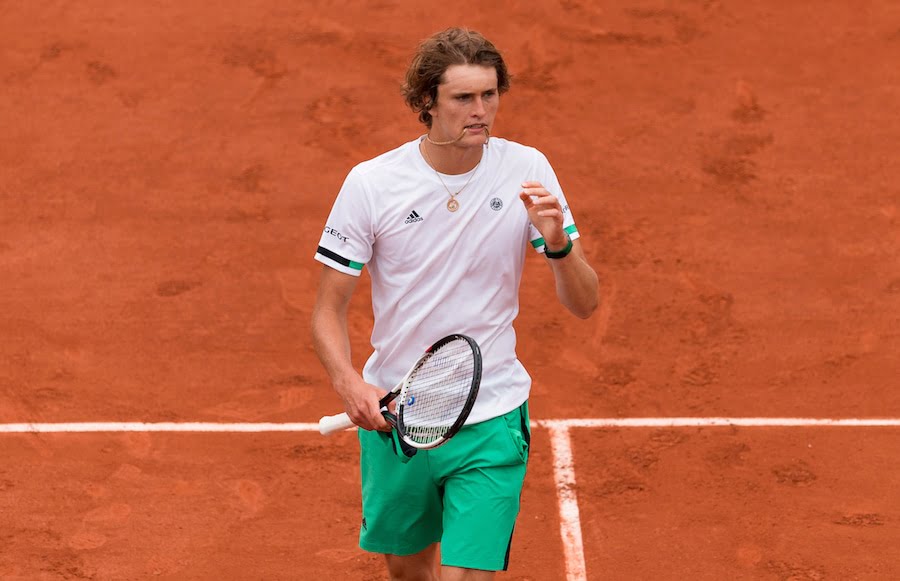 ATP Ranking: 3
Barcelona Open seeding: 2
After not playing in Barcelona last year, Zverev will see this week as a 'no risk' chance to win some serious ranking points and to find his feet on the clay in advance of his attempt to defend his title in Madrid. His loss to Foginini last week in Monte Carlo doesn't look so bad now that Fognini went on to win the title in such dramatic fashion, but Zverev won't be happy unless he at least makes the final in Barcelona this week.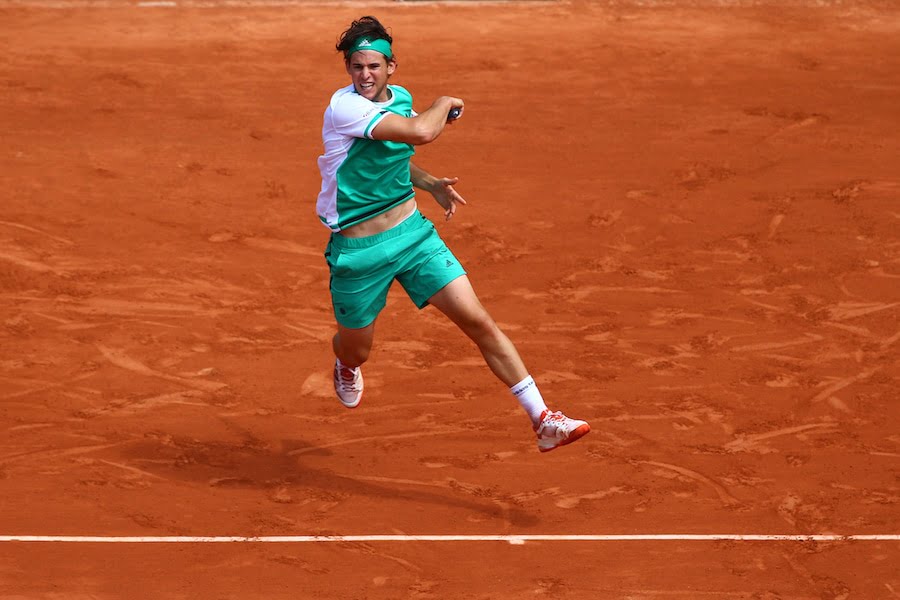 Dominic Thiem
ATP Ranking: 5
Barcelona open seeding: 3
A surprise loss to Dusan Lajovic, the eventual semi finalist in Monte Carlo last week, will have disappointed Thiem as he considers clay his best surface. Last year he made the Quarter Finals in Barcelona before losing to eventual finalist Stefanos Tsitsipas so his hopes will be for a deep run this year and some extra ranking points. A reasonably kind draw should see him reach the Semis before he comes up against Nadal.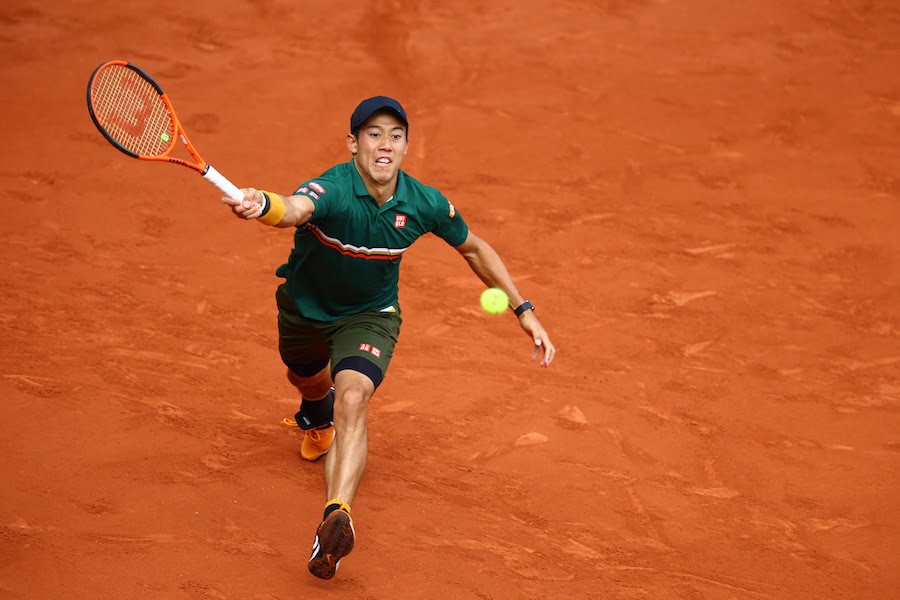 ATP Ranking: 7
Barcelona Open seeding: 4
Having won twice in Barcelona the great Japanese all courter will be desperate to perform well and get his season back on track. Last year he had to retire early with injury so he's not defending any points but a poor early loss to Pierre Hugues-Herbert last week in Monte Carlo will have done nothing for his confidence. But you can never discount someone of his pedigree especially considering his previous record at this event. A tough draw sees him meet Fognini in the quarter finals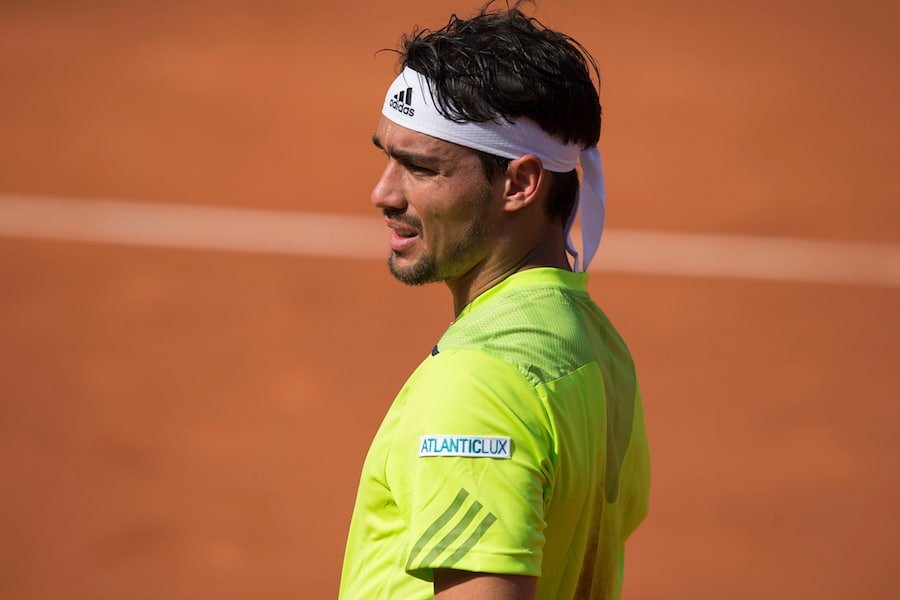 Fabio Fognini
ATP Ranking 12
Barcelona Open seeding: 8
What a tournament for Fognini last week in Monte Carlo! His confidence will be sky high which is the most important factor for Fognini as his mind is often the most fallible part of his game. If he can sustain the energy that we saw from him in Monte Carlo then he could go very deep again this week. His draw will hold no fear especially as he beat Nadal last week. Expect fireworks again!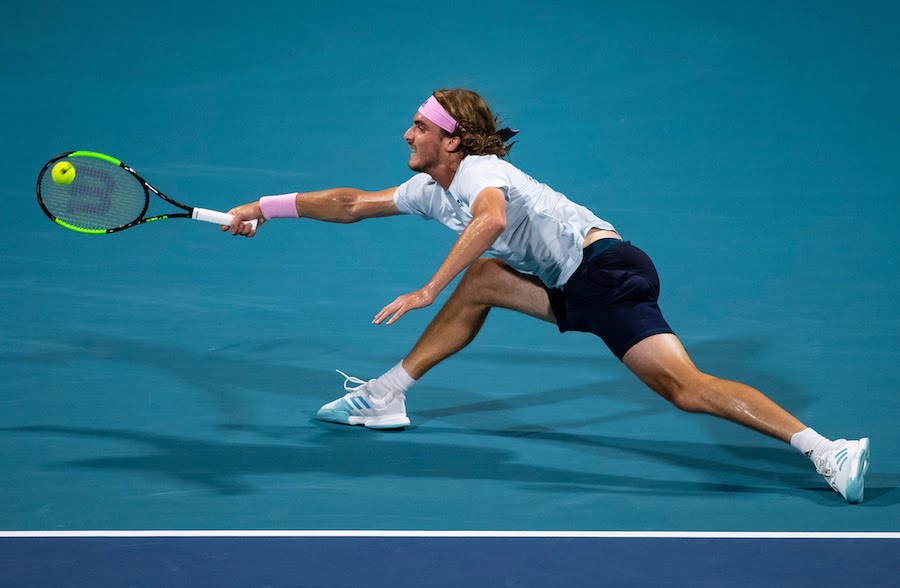 Stefanos Tsitsipas
ATP Ranking: 8
Barcelona Open seeding: 5
Another disappointing display on clay last week where he lost to Daniil Medvedev, Tsitsipas needs to have a good run this week to prove he has the ability to do well against the best clay court specialists. But he's one of the only players that has the ability to surprise us with incredible performances when we don't expect them. His run to the final here last year means he must like the conditions so don't be surprised if he's still around at the business end this week.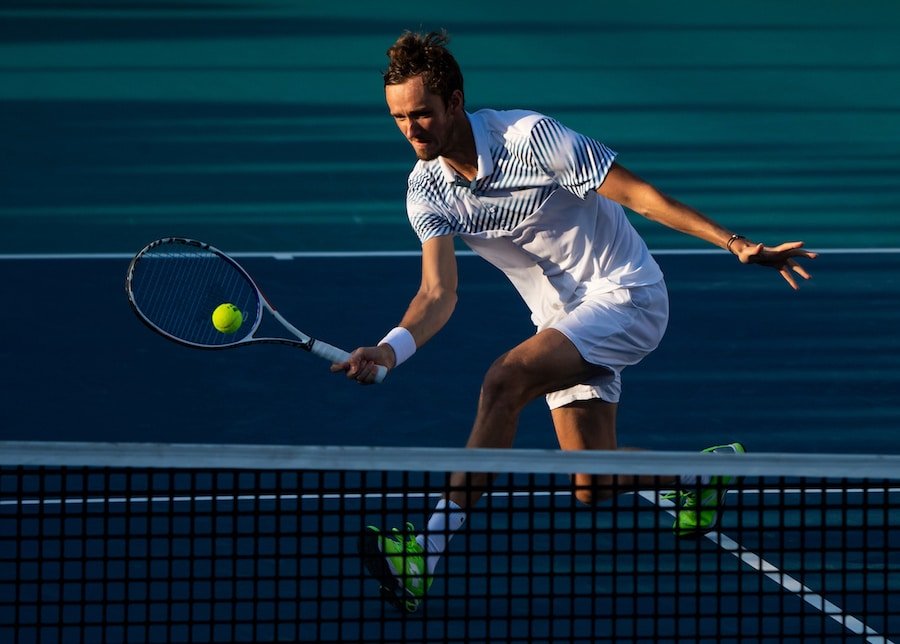 Daniil Medvedev
ATP Ranking: 14
Barcelona Open seeding: 7
After having the best result of his life last week in beating World No.1 Novak Djokovic you would expect this young Russian to be full of confidence and a real threat this week in Barcelona. Unfortunately he has a tough draw with Goffin followed by Nadal but will he fear the great Spaniard considering what he did to the No.1 seed last week? This precocious talent doesn't seem to be fazed by the big occasion so a surprise exit for Nadal could be on the cards again.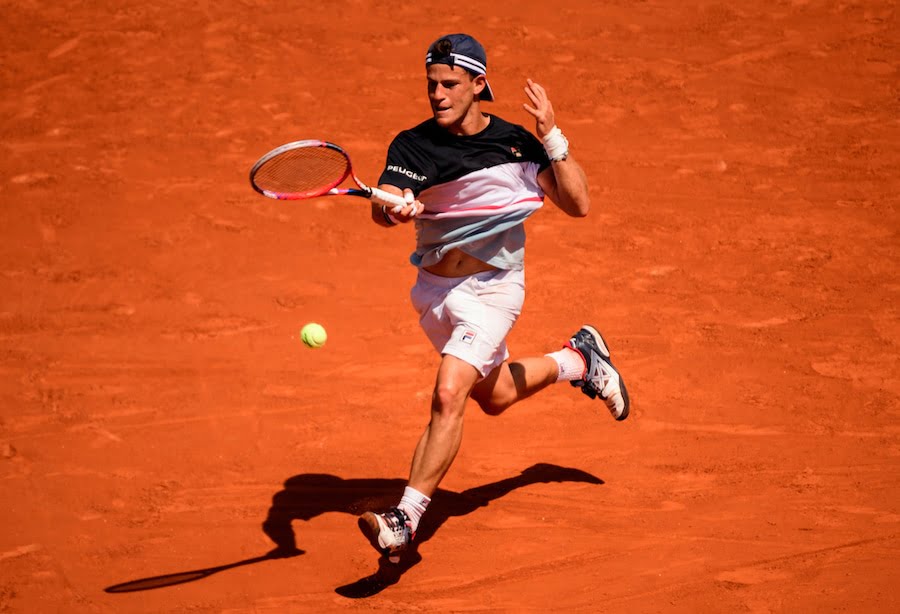 Diego Schwartzman
ATP Ranking: 25
Barcelona Open seeding: Unseeded
This is our outside bet to cause a few upsets this week. He's had to battle through qualifying and now faces Dominic Thiem in the first round proper but that won't put off this South American fighter. His style of play makes him very tough to beat on the red dirt and no-one wants to be drawn against him. His form is average but this won't worry Schwartzman as he's renowned for giving it his all in every match.
Full mens singles draw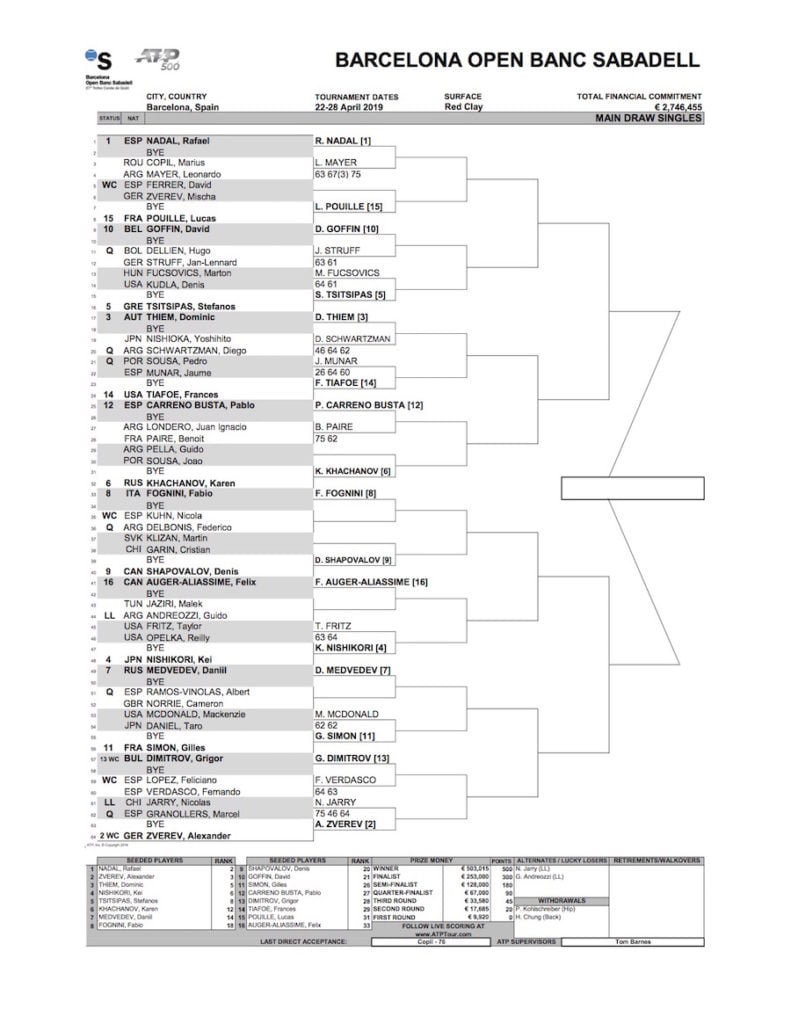 Look ahead to 2019 with our guide to every tournament on the ATP Tour, the WTA Tour and the ITF Tour
If you can't visit the tournaments you love then do the next best thing and read our guide on how to watch all the ATP Tour matches on television in 2019
To read more amazing articles like this you can explore Tennishead magazine here or you can subscribe for free to our email newsletter here