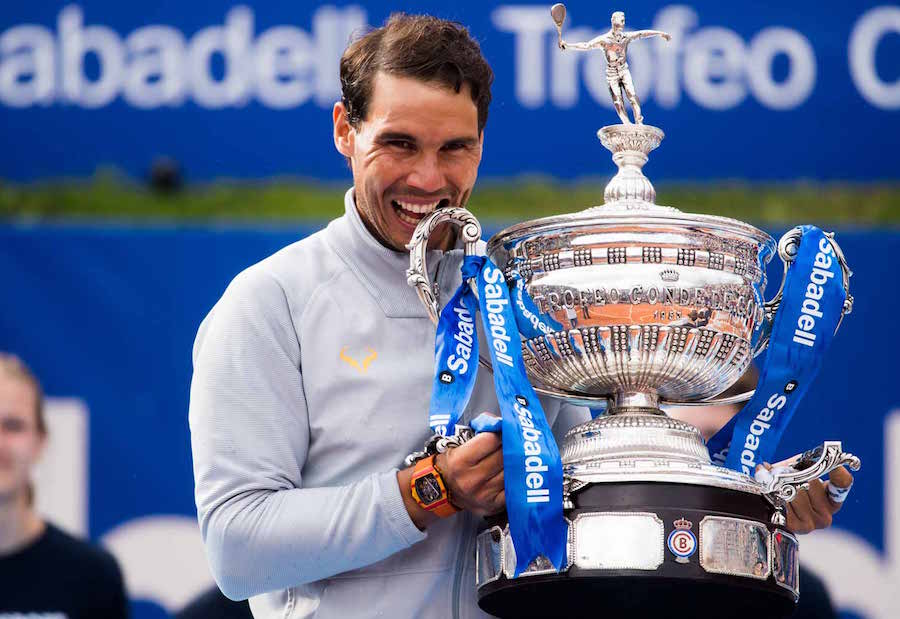 Preview of the Barcelona Open from 22nd to 28th April, 2019
The Barcelona Open Banc Sabadell is an ATP 500 tournament and a huge fixture of the clay court season every year. Spanish players have always featured strongly in the winners circle with Nadal gunning for his 12th title in 2019. The tournament runs over 6 days and features the very best players in the World
The Barcelona Open (AKA Trofeo Conde de Godó) is the oldest tennis tournament in Spain and will celebrate its 67th edition in 2019. The first Conde de Godó took place in 1953. It's history is closely linked with the Real Club de Tenis Barcelona 1899 which has hosted the tournament since the first edition. Since 1968, the tournament has been considered as the International Championships of Spain.
The Real Club de Tenis Barcelona 1899 is the most successful Spanish club and boasts such great Spanish players as Arantxa Sánchez-Vicario, Conchita Martínez, Rafael Nadal and Carlos Moyà.
The tournament has always attracted the greatest names in tennis over the past century and the winners list includes such greats as Ivan Lendl, Mats Wilander, Andrey Medvedev, Richard Krajicek, Thomas Muster, Marat Safin, Juan Carlos Ferrero, Rafa Nadal and Kei Nishikori. The 2019 entry list lives up to this billing with Rafa Nadal, Dominic Thiem, Kei Nishikori, Stefanos Tsitsipas, Karen Khachanov and Fabio Fognini already entered into the men's event.
Where is the tournament held?
The Barcelona Open Banc Sabadell is held every year at the Real Club de Tenis Barcelona 1899
What dates does the tournament run?
Monday April 22nd 2019 until Sunday April 28th 2019
What court surface is the tournament played on?
The surface is outdoor clay courts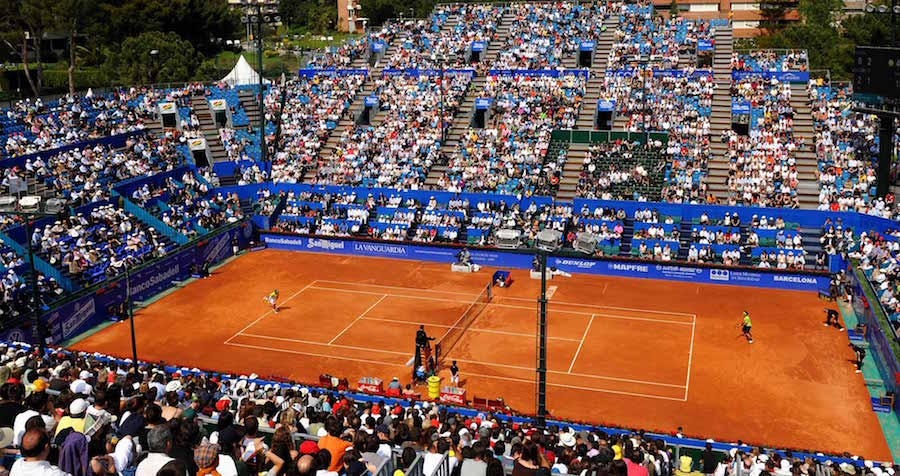 How many players and how many seeds are in the tournament?
There are a total of 48 men and there will be 16 seeded players in the Men's singles draws
What is the prize money and how many ranking points are available?
The mens tournament is an ATP 500 which means that the winner receives 500 ATP World Ranking points, with the complete breakdown of points and prize money awarded as follows:
Winner: 500 pts & €503,015
Finals: 300 pts & €253,000
SF: 180 pts & €128,000
Quarter Finals: 90 pts & €67,000
Round 16: 45 pts & €33,580
Round 32: 20 pts & €17,685
R48: 15 pts & €9,920
Who is the reigning Champion?
In the 2018 Men's Singles, Rafa Nadal (ESP) defeated Stefanos Tsitsipas (GRE) 6-2, 6-1
Where can I buy tickets for the tournament?
You can buy tickets online by clicking here
How can I follow the tournament without going there?
To watch the live scores of every match in this tournament as they happen you can use the Tennishead exclusive Live Scores service here.
You can also follow this tournament on their official Twitter here
Alternatively you can watch the tennis live on television and full details of how to do this can be found here
Men's singles entrants for 2019 (This list will change regularly):
Auger-Aliassime, Felix CAN
Medvedev, Daniil RUS
Carreno Busta, Pablo ESP
Munar, Jaume ESP
Chung, Hyeon KOR
Nadal, Rafael ESP
Daniel, Taro JPN
Nishikori, Kei JPN
de Minaur, Alex AUS
Nishioka, Yoshihito JPN
Fognini, Fabio ITA
Norrie, Cameron GBR
Fritz, Taylor USA
Opelka, Reilly USA
Fucsovics, Marton HUN
Paire, Benoit FRA
Garin, Christian CHI
Pella, Guido ARG
Goffin, David BEL
Pouille, Lucas FRA
Jaziri, Malek TUN
Shapovalov, Denis CAN
Khachanov, Karen RUS
Simon, Gilles FRA
Klizan, Martin SVK
Sousa, Joao POR
Kohlschreiber, Philipp GER
Struff, Jan-Lennard GER
Kudla, Denis USA
Thiem, Dominic AUT
Londero, Juan Ignacio ARG
Tiafoe, Frances USA
Mayer, Leonardo ARG
Tsitsipas, Stefanos GRE
McDonald, Mackenzie USA
Verdasco, Fernando ESP
Past Champions – Men's Singles

Prediction for 2019
With Nadal's renowned patriotism towards his home country, his love of clay, his record at this tournament and his continued good form who would bet against him winning a 12th title in Barcelona on April 28th 2019?
One early entrant who could definitely trouble the great spaniard is Dominic Thiem. He is very comfortable on clay and has a strong recent record having made the final of Roland Garros in 2018. However, he tends to play very deep in the court which plays into Nadal's hands as was shown by the trashing he gave Thiem in that final in Paris.
Are there any other players that can mount a challenge? Kei Nishikori won the Barcelona Open twice in a row in 2014 and 2015 when he was on an incredible run of form that lead him to the finals of the US Open. But injury has plagued the Japanese since then and his form is nowhere near as good as it was back then.
So it comes as no surprise that we predict another Nadal victory in the Barcelona Open Banc Sabadell in 2019.
Good luck to everyone!
Look ahead to 2019 with our guide to every tournament on the ATP Tour, the WTA Tour and the ITF Tour
If you can't visit the tournaments you love then do the next best thing and read our guide on how to watch all the ATP Tour matches on television in 2019
To read more amazing articles like this you can explore Tennishead magazine here or you can subscribe for free to our email newsletter here