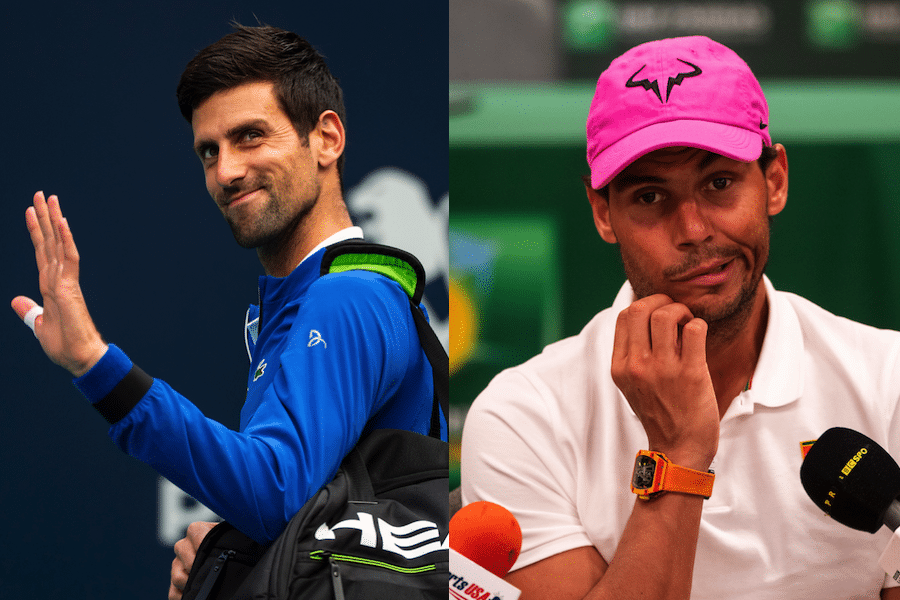 3 players who can challenge the clay court dominance of Djokovic and Nadal
Rafa Nadal and Novak Djokovic have controlled the ATP clay court season and French Grand Slam for the past decade but there are signs that their reign on the red dirt of Europe might be coming to an end.
Over the past 10 years there have been 30 ATP Masters 1000 events played on clay and of course 10 mens singles championships in the French Open at Roland Garros. Of those 40 tournaments Nadal and Djokovic have won 31 of the 40 trophies on offer. Thats an incredible 77.5% win rate for these two legendary players.
However there are significant signs that this dominance is about to change especially when you consider that both Nadal and Djokovic are over 30 years old. Clay is a brutal surface on which to play top level tennis with long rallies and total court coverage required. You need to be at the peak of fitness whenever you walk onto a clay court if you want to beat the best.
Here tennishead highlights the three players that are most likely to challenge the clay court dominance of Nadal and Djokovic in the coming years.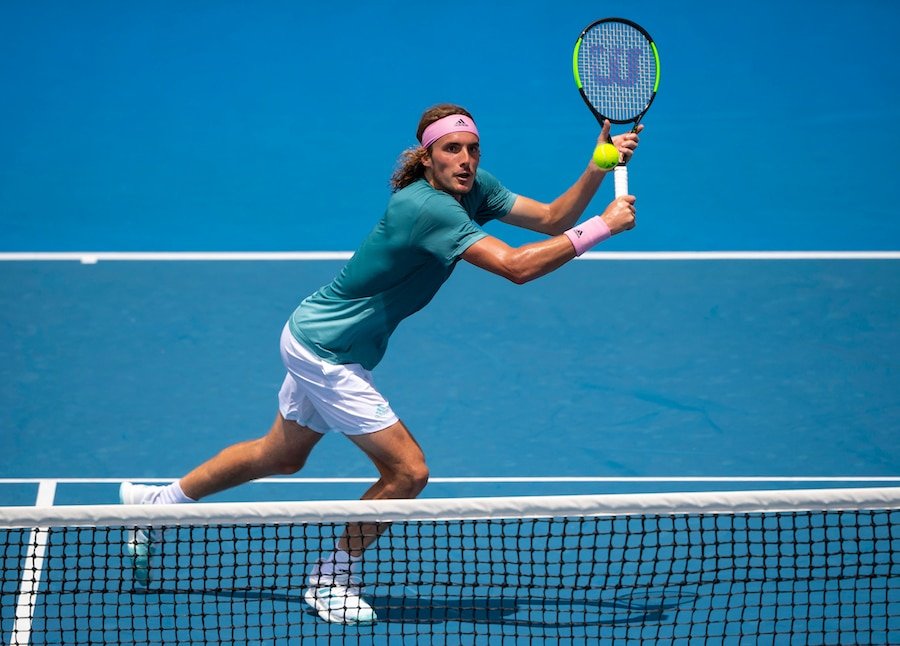 Stefanos Tsitsipas
The young Greek burst onto the tennis scene in 2018 making the finals of Masters events in Barcelona and Toronto. Since then he's continued to improve his ATP Ranking and now sits at a career high of No.8 in April this year.
His clay court expertise was there for all to see in 2018 when he overcame Diego Schwartzman, Albert Ramos Vinolas, Dominc Thiem and Pablo Carreno Busta to reach the final of Barcelona ATP 500 before losing to Nadal. To beat four renowned clay court specialist in a row underlined his potential as a future clay court champion.
Tsitsipas has an all court game which means he probably won't focus just on clay but his upbringing on the clay courts of Southern Europe and his results over the past two seasons have proven that the red dirt holds no fear for him.
As happens with many new young players to the ATP Tour, their first breakthrough season is often followed up with a less successful season as the more experienced players have worked out their weaknesses and can exploit them. But no such hurdles seem to be stopping Tsitsipas in 2019 as he's reached the semi finals of the Australian Open and the final of Dubai. Whilst his clay court form isn't quite what it was in 2018 we expect him to deliver some big results very soon.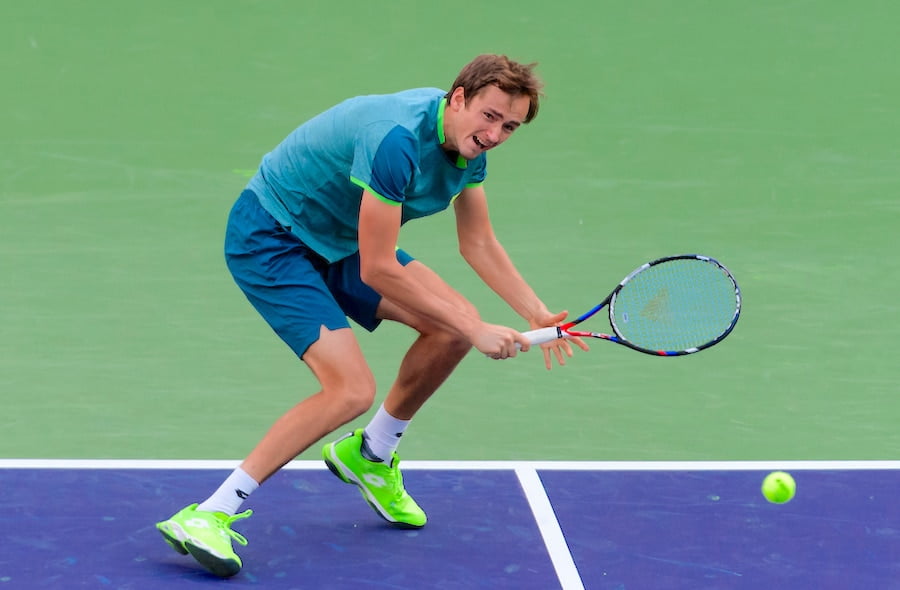 Daniil Medvedev
Another player that broke through on the ATP Tour in 2018, this young Russian typifies the new style of all court tennis that seems to be the trend. Like Tsitsipas he relies on big hitting groundstrokes, a strong serve and an ability to perform well on multiple surfaces against all types of opponent.
He burst into the minds of the tennis world with a mind blowing three ATP singles titles 2018 and another title already in 2019 has helped him reach a career high of 14 in the ATP Singles rankings.
Initially his clay court results weren't anything spectacular but his incredible run of results in the past few weeks have shown us what a force Medvedev could well be on the red dirt of Europe in years to come.
He's won 8 out of 10 matches in his past 2 tournaments at Monte Carlo and Barcelona including a famous victory agains World No.1 Novak Djokovic. It took an unbeatable Dominic Thiem to stop his run last week in Barcelona and we expect more to come from Medvedev in the 2019 clay court season.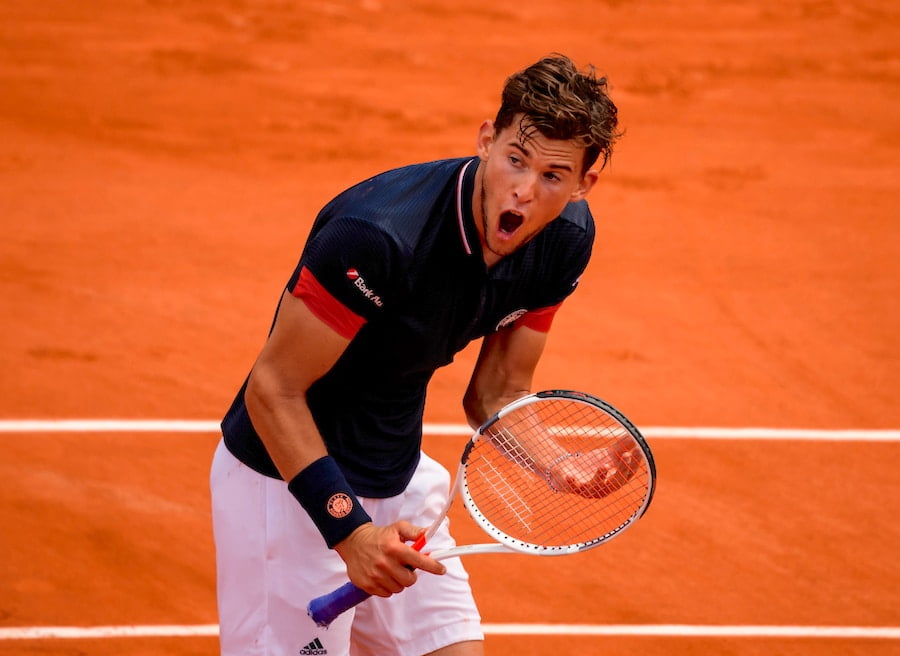 Dominic Thiem
The most obvious choice for the title of future 'King of Clay', Thiem has show in 2018 and 2019 that he can, and probably will, win many more titles on clay including the French Open (maybe this year).
This young Austrian was brought up on clay and has a game perfectly suited to today's style of huge baseline hitting and constant aggression that never allows the opponent a moments rest. Assuming he can stay fit the future looks very 'red' for the current World No.5.
Thiem's run to the finals of the 2018 French Open included wins over Tsitsipas, Zverev and Nishikori before losing a rather one sided final to the great Rafa Nadal. But Thiem has already notched up an incredible four wins over Nadal on clay.
Thiem's ATP career record on clay back up our prediction, he's posted an incredible 74% win record in his 162 matches so far on the surface. The only question left for him to answers is can he win the big one, the men's singles at Roland Garros?
And three other players you might not have heard much about but we think are well worth watching on the clay over the coming years:
Lorenzo Sonego – An Italian who's making waves in his first year on tour
Jame Munar – A Nadal protégé with a strong clay court pedigree
Christian Garin – A Chilean that's just won his first ATP trophy on the clay in Houston at the US Men's Clay Court Championship
Look ahead to 2019 with our guide to every tournament on the ATP Tour, the WTA Tour and the ITF Tour
If you can't visit the tournaments you love then do the next best thing and read our guide on how to watch all the ATP Tour matches on television in 2019
To read more amazing articles like this you can explore Tennishead magazine here or you can subscribe for free to our email newsletter here