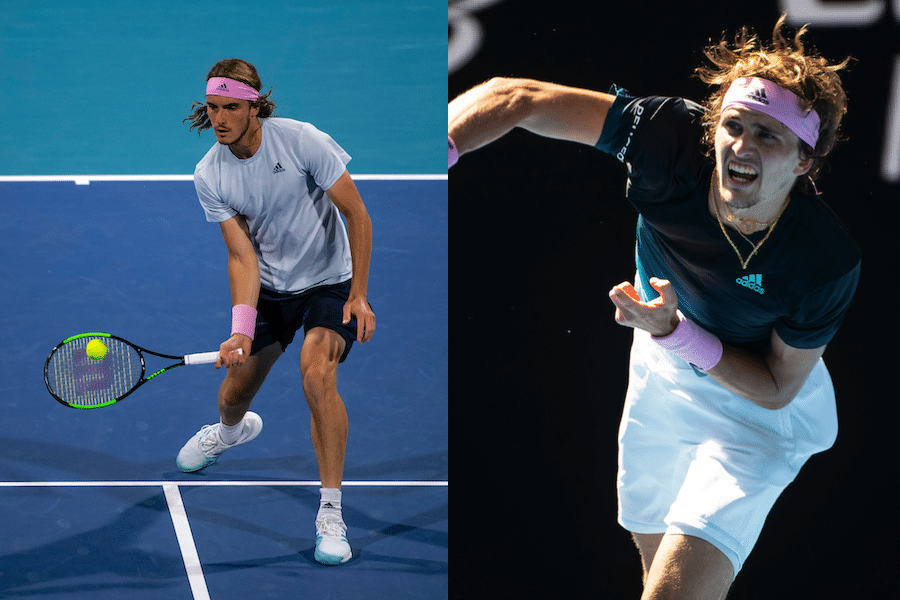 Zverev v Tsitsipas in Madrid: Match preview, statistics & prediction
The leading lights from the 'Next Generation' are now regularly battling it out in the later stages of the biggest ATP Tour events and today provides another instalment in their growing rivalry
It's fair to say that Stefanos Tsitsipas against Alexander Zverev could well grow into a rivalry that might get close to matching some of the greatest rivalries in tennis history. They are both Top 10 players in their twenty's and both are strong enough mentally to not be intimidated by anyone or anything and are prepared to speak their mind. Tsitsipas has a quirky outlook on life which he portrays through numerous social media posts whilst Zverev is less outward with his off-court life, which brings an interesting dynamic to their relationship.
To reach the Quarter Finals in Madrid this year Tsitsipas has had two relatively straightforward wins against opponents he would expect to beat based on his ranking, which he duly achieved overcoming both Adrian Mannarino and Fernando Verdasco without conceding a set.
Alexander Zverev was in need of some confidence on the clay courts and he's received that thanks to two solid wins agains the retiring David Ferrer and then Hubert Hurkacz, albeit losing a set in that match.
Head to head
These two have played each other just twice on the main ATP Tour with the honours being shared. Both matches were on outdoor hard courts last season so we don't have any clay court history between the two to compare.
Both players are tall and supremely fit as you'd expect from a modern top 10 tennis professional. Both play a similar game base on speed around the court and an all court game which allows them to hit winners from both flanks and deliver big serves when required.

Prediction
We are going to go with Tsitsipas today. It seems that Zverev's confidence is still not quite as high as it was when he brilliantly won the ATP World Tour Finals back in November 2018. He's been very candid but it seems that some 'off court' difficulties have been distracting him. To beat Tsitsipas he would need to be 100% ready and whilst his game and body might be we aren't sure his mind is ready for this challenge.
On the other hand, Tsitsipas seems to be in a great position this week having won a tournament on clay last week in Portugal.
We see Tsitsipas winning in two close sets today.
To read previews of the other three quarter final matches at Madrid today including Federer and Nadal click here
To read more amazing articles like this you can explore Tennishead magazine here or you can subscribe for free to our email newsletter here