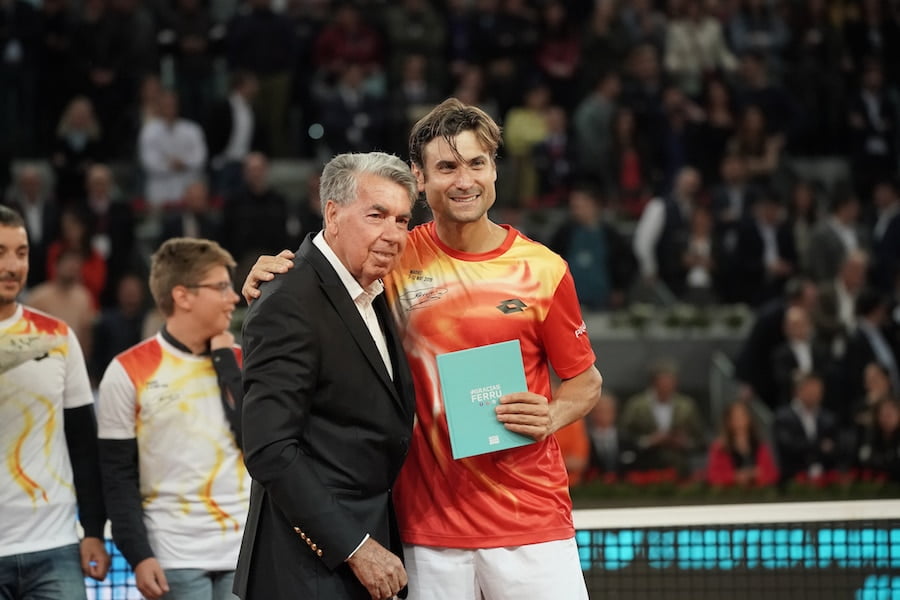 Host of champions pay tribute to retiring legend David Ferrer
Professional tennis players past and present have come together on social media  to hail the incredible career of Spaniard David Ferrer as he announced his retirement after losing in the second round of the Madrid Open
Champions form both the women's and the men's tour have been unequivocal in their praise for David Ferrer as he played his last match as a professional tennis player and moves onto the next stage of his life.
Tweets from current players including Rafa Nadal, Feliciano Lopez and Diego Schwartzman show what high esteem Ferrer was held by his fellow tour players. Past legends such as Tracy Austin and Chris Evert have also been vocal in their respect for the little Spanish maestro. some of these messages can be read below:
#GraciasFerru pic.twitter.com/6zCcGPrhyc

— Juan Ignacio Chela (@JuanIChela) May 9, 2019
Tennis stars paying tribute to David Ferrer. ?

(Video @tennistv) pic.twitter.com/XrKzeHvlUm

— We Are Tennis (@WeAreTennis) May 9, 2019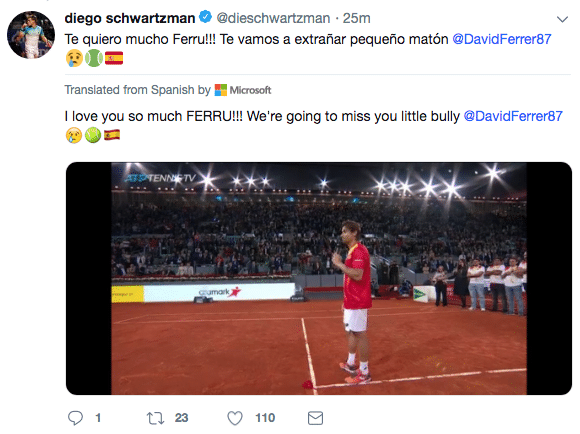 #GraciasFerru pic.twitter.com/gWfRbZeKkb

— Feliciano López (@feliciano_lopez) May 9, 2019
Special moment, special player, great person. Thanks Ferru!

— Rafa Nadal (@RafaelNadal) May 9, 2019
How does one sum up the essence of @DavidFerrer87?#GraciasFerru pic.twitter.com/0gAhhSVGqk

— US Open Tennis (@usopen) May 9, 2019
#GraciasFerru A great role model on & off the court! Class, humility & heart. Good luck in the next chapter. https://t.co/HXq1wpIi9E

— Tracy Austin (@thetracyaustin) May 9, 2019
— Daria Gavrilova (@Daria_gav) May 9, 2019
?? @DavidFerrer87: One of the greatest players of this sport ?? #MMOPEN

— Mutua Madrid Open (@MutuaMadridOpen) May 9, 2019
Congratulations to the Little Beast @DavidFerrer87 on an exceptional career. His tremendous talent is only surpassed by his fighting spirit and his unmatched humility…No doubts he will have great success with life after tennis…

— Chris Evert (@ChrissieEvert) May 8, 2019
– 1,111 ATP singles matches played ?‍♂️
– 734 ATP singles match wins (12th most of all time) ?
– 27 singles titles and three Davis Cup titles ?
– Former world No.3 ?

Congratulations on your retirement, @DavidFerrer87, and a magnificent career ?? pic.twitter.com/hJhpXgWVJb

— Wimbledon (@Wimbledon) May 9, 2019
Even the Twitter feeds from some of the world's best known tournaments decided to recognise his achievements in the game. The Wimbledon feed tweeted his amazing stats including the fact that he had played 1,111 ATP singles matches.
Ferrer himself had made a point of leaving his famous bandana on the court after his final match at a number of tournaments recently and he did the same yesterday on court in Madrid. He left his fans with this heartfelt message to remember his tennis career by: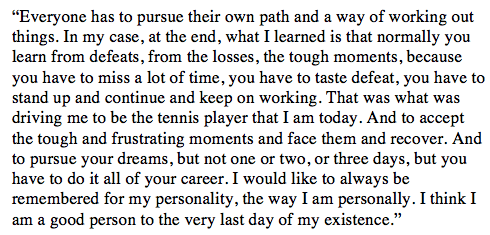 Look ahead to 2019 with our guide to every tournament on the ATP Tour, the WTA Tour and the ITF Tour
If you can't visit the tournaments you love then do the next best thing and read our guide on how to watch all the ATP Tour matches on television in 2019
To read more amazing articles like this you can explore Tennishead magazine here or you can subscribe for free to our email newsletter here