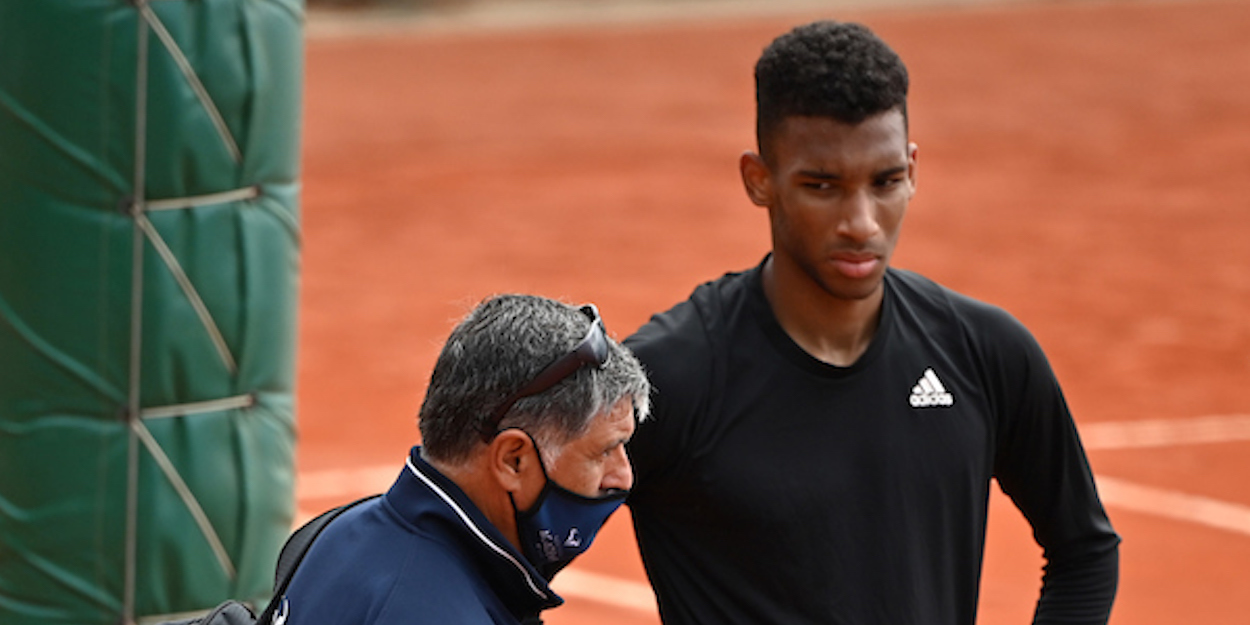 'You have to be careful' – Youngster warned Nadal path may not be good one to follow
Mats Wilander is cautious of the coaching arrangement between Felix Auger-Aliassime and Toni Nadal as the relationship has produced less than stellar results so far.
Auger-Aliassime has been working with Nadal for a few weeks now in an attempt to follow the path forged by Toni's nephew, Rafael Nadal, but he is still waiting an uptick in results.
Nadal joined Auger-Aliassime's coaching team just prior to the Monte Carlo Masters back in April and has since compiled a 4-6 win-loss record, all on clay.
Speaking on Eurosport's Roland Garros coverage, Wilander revealed he does not understand the reasoning behind the recent pairing considering Felix Auger-Aliassime's youth and comparative lack of experience in his career.
"I think that [FAA and Toni] have to be careful," Wilander said after the Canadian's first round loss to Andreas Seppi.
"When you're a really young player you're still developing in a direction that you yourself want to develop into.
"Ivan Lendl tried with Alexander Zverev and I thought that was a little bit too early too."
Lendl was part of Zverev's coaching team from August 2018 to July 2019, splitting when Zverev was 22 years old.
"Obviously Ivan Lendl is an unbelievable coach," Wilander continued. "Toni Nadal, incredible tennis coach.
"But, I didn't see the necessity for somebody like Felix to go that route, yet. Maybe after three or four more years and you start to realise 'I haven't won'.
"Just like Andy Murray did with Lendl, that time it really worked, because Murray lost five finals and then he got Lendl and then he got that experience from a Grand Slam winner.
"But, it just seems like you have to be careful. Let the players develop in their own way first, and then you start tinkering when they get a little older."
The duo will be looking to improve on Auger-Aliassime's results as the tour moves to grass and then hard courts this summer.
(Photo credit Ray Giubilo)