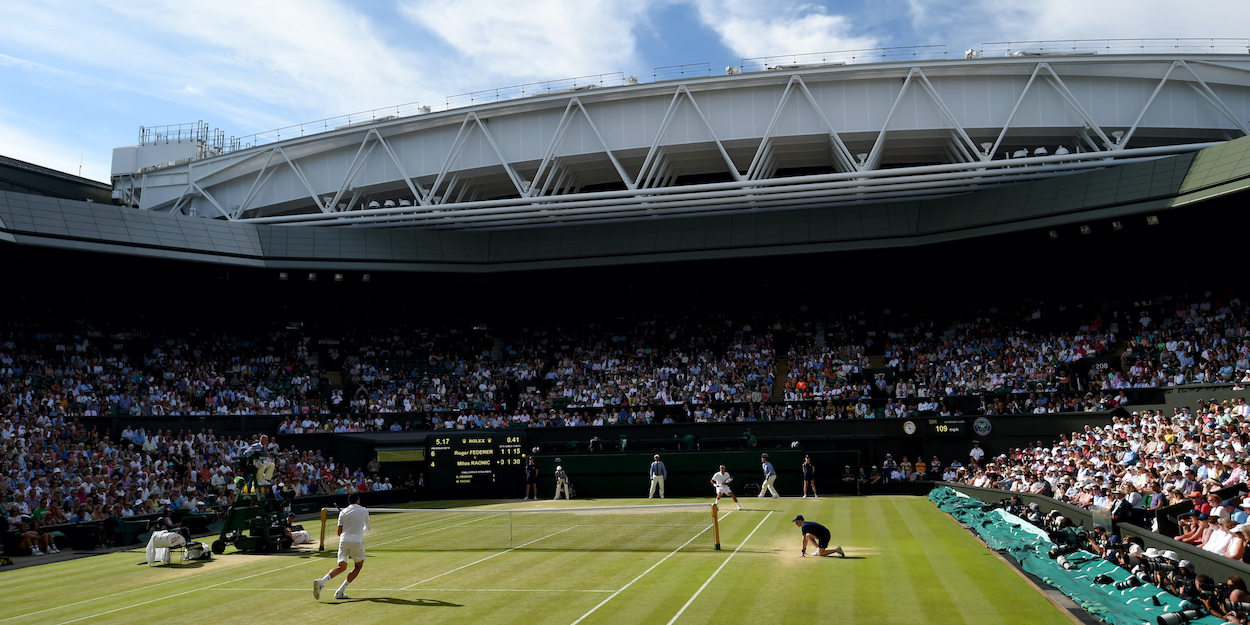 Wimbledon to mark special centenary at 2022 tournament
The AELTC has announced that Wimbledon will celebrate a monumental 100-year anniversary when it comes around in June 2022.
The Championships, Wimbledon were established 144 years ago in 1877. After taking place at Worple Road from then until 1921, they moved to Church Road the next year.
Since then, the tournament has had its home at the same venue, and will celebrate 100 years there in 2022.
Moreover, the AELTC recently revealed that an official ceremony will highlight the occasion at the next tournament.
"Celebrating this centenary and looking ahead to the next will be the focus of The Championships 2022," the organisers explained in a statement. "A special ceremony [will take place] on Sunday 3rd July, the Middle Sunday.
"To mark the occasion, the Wimbledon Lawn Tennis Museum has installed a new exhibition dedicated to Centre Court – 100 Years of Change – which is now available for visitors to the Grounds to enjoy.
"The milestone will be the central theme of the annual Wimbledon campaign, launching in the spring, and a commemorative centenary towel will be on sale through the Wimbledon Shop."
The tournament has taken place 93 times since 1922. there was no competition for six years during World War Two. Organisers also cancelled the tournament in 2020 due to the Covid-19 pandemic. 2022 will be the 135th edition of the tournament.