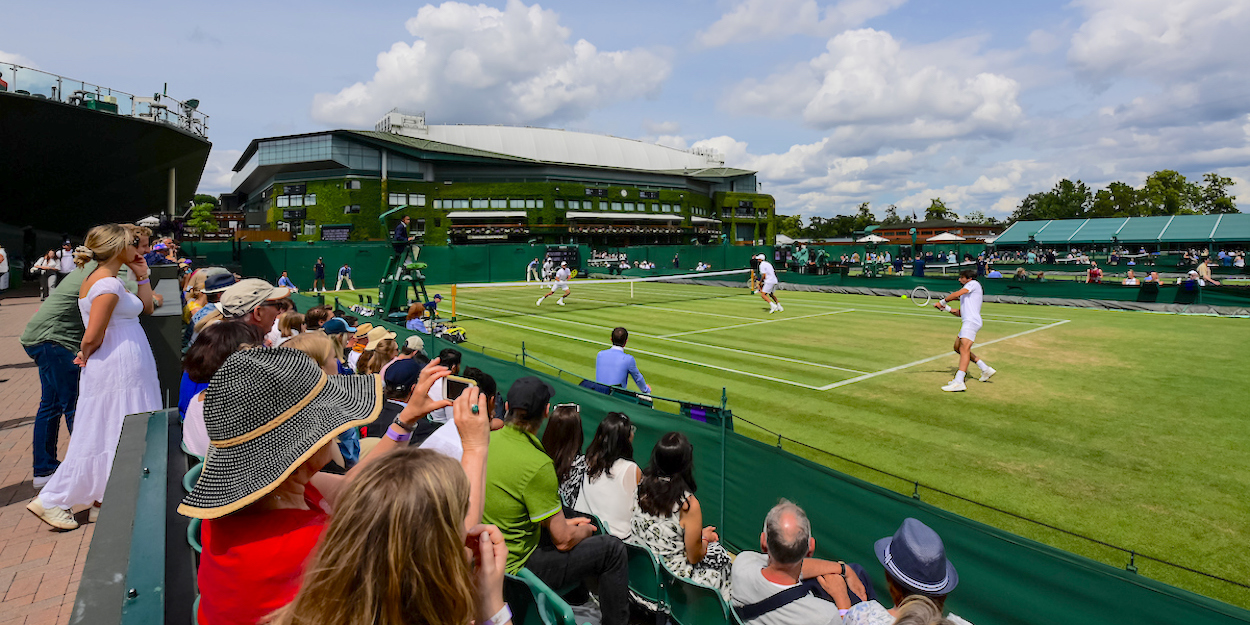 Wimbledon outlines historic scheduling shift for 2022 tournament
The AELTC has laid out its plans to do away with a Wimbledon tradition that began when the tournament was first held in 1877.
2022 will be the first year that Wimbledon will have 14 consecutive days of tournament play.
The event previously had no play on the middle Sunday. However, 2022 will provisionally see the fourth round of the men's and women's singles getting underway on that day.
"The reasons for this are many," the AELTC began in a public statement. "It has never been more important for sports events to be proactively taking steps to enhance their accessibility, in order to reach broader and more diverse audiences.
"Introducing an extra day to our schedule, on a Sunday, will enable us to do this at this important time. It also allows us to provide greater resilience to the tournament programme.
"By adding the Middle Sunday, we can spread the fourth round matches over two days. [This is] in line with the other Grand Slams.
"We have also taken the opportunity to make some additional changes to enhance the second week for our competitors, guests, partners and fans around the world.
"The inclusion of Middle Sunday will see the fourth round singles matches spread across two days.
"And the Gentlemen's and Ladies' singles matches will be mixed through the quarter-finals."
In past years, the fourth rounds of the men's and women's draws took place entirely on the second Monday. Due to its crammed play schedule, the day came to be colloquially labelled 'Manic Monday'.
Finally, whereas before womens' and mens' matches alternated days from the quarter-finals onwards, they will now do so from the semi-finals.