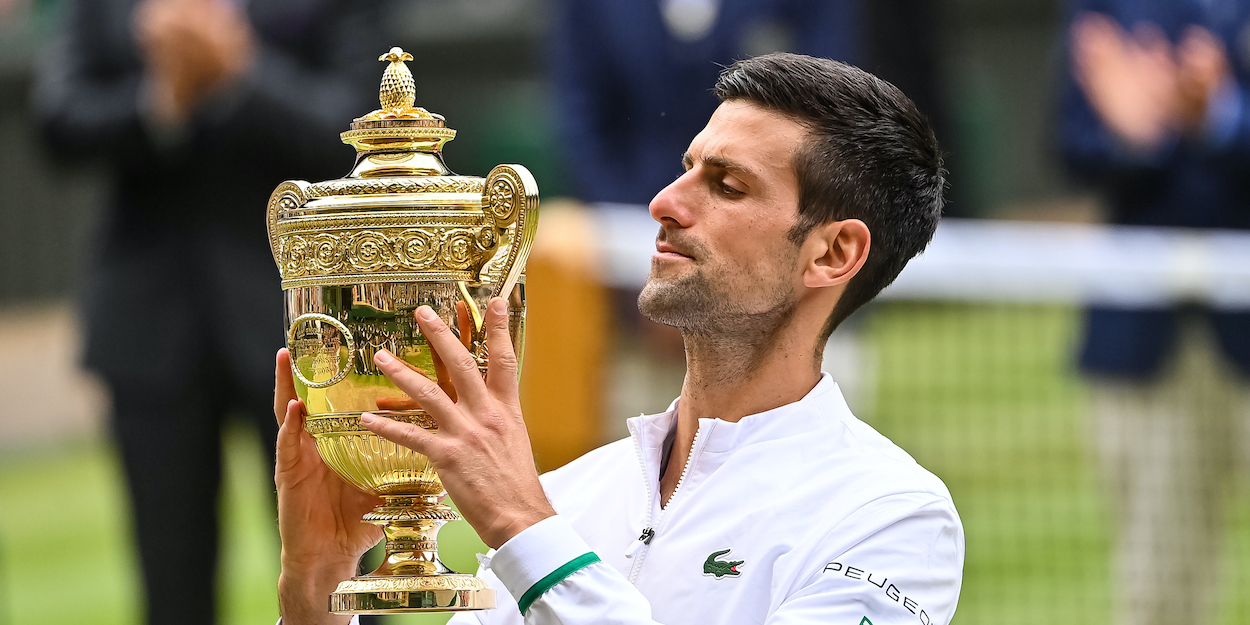 'Wimbledon convinced me Novak Djokovic is the greatest' asserts ATP legend
Novak Djokovic is the greatest player ever according to this men's tennis great, but he was only convinced of it recently.
The world number one drew level with Roger Federer and Rafael Nadal on 20 Slam titles by defeating Matteo Berrettini in the final of the grass court Slam.
With that victory, 1973 Roland Garros finalist Nikola Pilic has finally admitted that he now sees Djokovic as the greatest player ever.
"Djokovic is just phenomenal, he has worked a lot, with no shortcuts," Pilic told Croatian newspaper Vecernji List.
"I remember that Serbian journalists were all over me in 2019 trying to get me to say that Novak is the best. I did not want to say it until he won Wimbledon this year.
"The day he did that, I took a complete and thorough look at the numbers. [Djokovic] has got the same number of slam titles as Nadal and Federer, better head-to-head against both, and he is going towards 350 weeks at the top of the rankings."
Djokovic has a 27-23 head-to-head record against Federer, plus a 30-28 head-to-head over Nadal.
"Djokovic has won the most Masters titles," Pilic continued. "He is the only player to have won every Slam at least twice, and at one point he had almost 17,000 ATP points.
"In that moment, he had more points than Andy Murray, Nadal and Federer combined. I am not being biased, Novak is the best of all time."
Here, Pilic is referring to when in June 2016, Djokovic sat atop the ATP rankings with 16,950 ranking points, an all-time record.
At that time, Murray had 8,915, Federer had 6,655 and Nadal had 5,405 (totalling 20,975 points), so the second part of the statement does not hold.
However, he did have more than Murray and Federer combined in second and third place respectively.