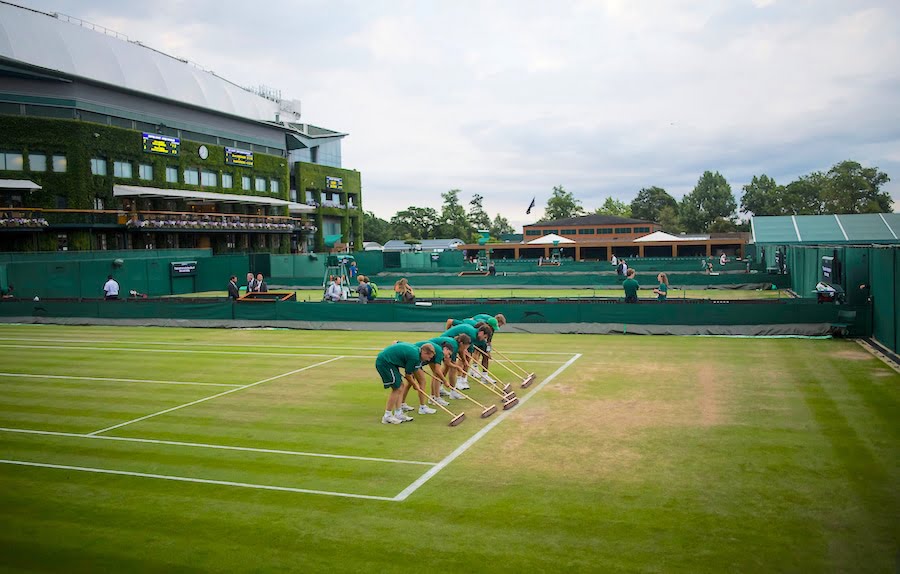 Wimbledon 2019: What's new at this years Championships
Every year Wimbledon closes those famous gates after the final match is played and returns to being the just the All England Lawn Tennis Club, but that hides the truth that nothing ever really stands still in SW19
Tennis fans would be forgiven for thinking that Wimbledon is obsessed with the past and maintaining the heritage of the oldest Grand Slam, and in part they'd be right, but behind the scenes those in charge at the All England Lawn Tennis Club are some of the most forward-thinking risk takers in the game. They understand better than most that to do nothing is to fall behind and it's no coincidence that the mantra of Wimbledon is the 'Pursuit of Greatness'.
In fact, Wimbledon's own website explains it like this, "History is at the core of our pursuit of greatness. Our respect for our traditions, our quest to keep them current, is what drives us to be better, every day, and every year. It is what players come here to emulate, what fans come here to see, what our teams use to improve."
So what are the big changes for 2019?
More prize money
The total prize money fund at Wimbledon this summer has gone up 11.8 per cent to £38m. Once again, most of the increases have gone to players who lose in the early rounds. For example, players who go out in the first round will be paid £45,000, compared with the £11,500 they earned in 2011. The men's and women's singles champions will each earn £2.35m.
Tie breaks in the final set
John Isner's place in the record books as the All England Club's ultimate marathon man is secure after Wimbledon decided to play first-to-seven-points tie-breaks at 12-12 in the deciding sets of all competitions from this summer onwards. The introduction of tie-breaks at 12-12 means that all four Grand Slam tournaments now have different ways of breaking the deadlock in final sets.
Matches starting earlier
One of the consequences of Wimbledon's move to a week later in the calendar was the loss of an average of about 10 minutes' daylight each day. That is one of the reasons why play on outside courts will start half an hour earlier this year at 11am. The start time remains at 1pm for Centre Court and No 1 Court (except for a 2pm start for the singles finals on the concluding weekend).
A new village
A new public area has been constructed in the southern area of the grounds. It will feature new food and drink outlets, a new "Tennis Fan Experience" and the Tennis Shop. The area will also house the Rosewater Pavilion, a new official hospitality space inside the grounds.
A new focus on the environment
Wimbledon is making major efforts to improve its environmental record. The first 100 per cent recycled and recyclable Evian water bottles will be launched at the Championships, while restrung rackets will no longer be delivered in plastic bags. "Wimbledon 2030", an activation space at the southern end of the grounds, will showcase the ongoing work to improve sustainability.
PLUS…
The grounds capacity has been increased this year by 3,000 to 42,000 at any one time

Quad wheelchair singles and doubles have been added to the programme following last year's successful exhibition

The women's singles qualifying draw has been increased from 96 players to 128, bringing it in line with the men's qualifying draw. As a consequence there will be no qualifying doubles events

Electronic line-calling, enabling player challenges, will be introduced on Courts 14-17

There will be one heat rule in operation for all competitions
Now you can look ahead to Wimbledon with our exclusive, 164 page, 'Guide to Wimbledon 2019'
To find out how to get tickets for Wimbledon this year read our 9 point guide here
For all the latest Wimbledon news before, during and after the tournament make sure you bookmark our 'Wimbledon News' section here
If you can't visit the tournament then do the next best thing and read our guide on how to watch Wimbledon on television
To read more amazing articles like this you can explore Tennishead magazine here or you can subscribe for free to our email newsletter here