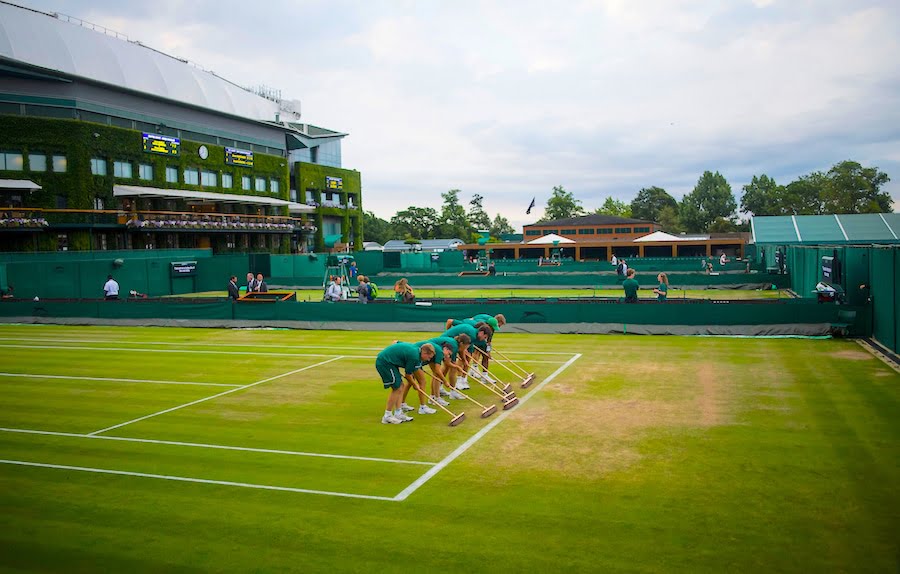 What's new in tennis for 2019
From new stadiums in Paris and Shenzhen to shot clocks on the men's tour and earlier start times at Wimbledon, these are some of the changes to look out for this year
Shot clocks
Following experiments elsewhere, the ATP will be using shot clocks at all Masters 1000 tournaments to enforce the rule allowing players no more than 25 seconds between points. ATP 500 and 250 tournaments have the option to use the shot clock if they wish. Rafael Nadal is among those who have criticised the use of shot clocks. "You cannot expect to play 50-shot rallies and in 25 seconds be ready to play the next tennis point," he says.
Goodbye Sky, hello Amazon
From next year the main tournaments in men's tennis away from three of the four Grand Slam events will be shown in Britain on the Amazon Prime online streaming service, ending Sky's long-running coverage. Amazon Prime members will be able to watch the tennis on Prime Video. The new deal, which includes all nine Masters 1000 events and 28 other tournaments, is for four years. Amazon also have a five-year deal to cover the US Open.
Court Simonne Mathieu
Roland Garros will look very different next year as work to transform the home of the French Open continues. The new Court Simonne Mathieu will be a spectacular addition to the tournament. Situated in gardens next to the main Roland Garros site, the spectacular design of the 5,000-seat sunken court mirrors the adjoining greenhouses. It will be the third show court after Court Philippe Chatrier and Court Suzanne Lenglen.
Deciding set tie-breaks at Wimbledon…
There will be no repeat of this summer's marathon semi-final between John Isner and Kevin Anderson, who won the fifth set 26-24. In the wake of this year's Championships the All England Club consulted a number of players to seek opinions about the introduction of tie-breaks in deciding sets. At the end of the consultation process Wimbledon decided to introduce tie-breaks at 12-12 in final sets of all competitions. The decision leaves the Australian Open and French Open as the only major events which do not use tie-breaks in final sets.
… and a new roof on Court One…
The new retractable roof over Wimbledon's Court One should be in operation in time for next summer's Championships. Work on the roof began in 2016 and should be completed in time for a celebration event to mark its opening on May 19 next year.
… and new start times
Play on all courts at Wimbledon other than Centre Court and Court One will be brought forward by half an hour to start at 11am next summer. Play will continue to start at 1pm on the two main show courts, with a 2pm start on Centre Court on the final weekend. Wimbledon will also be introducing quad wheelchair singles and doubles events next year.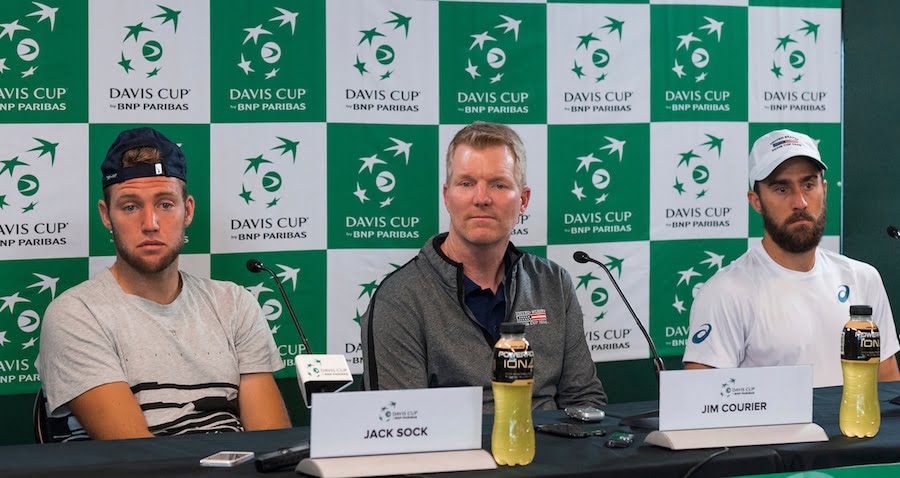 New Davis Cup format
Following the International Tennis Federation's controversial changes to the Davis Cup, Madrid will stage a week-long climax to the historic team event in November. Eighteen countries will take part: the four semi-finalists from 2018 (Croatia, France, Spain and the United States), two wild cards (Britain and Argentina) and the 12 winners of February's qualifying matches.
Fed Cup tennis returns to Britain
It has been 25 years since Britain hosted Fed Cup tennis, but the Group One zonal competition of the women's team event will be staged at Bath University in February. Teams from Britain, Serbia, Croatia, Hungary, Turkey, Greece, Georgia and Slovenia meet over four days, with one nation progressing to the World Group Two play-offs.
Shenzhen to stage WTA Finals
After five years in Singapore, the end-of-year WTA finals in October will move to Shenzhen. A new state-of-the-art stadium, with seating for 12,000 spectators, will be built in the Chinese city, while the eight singles players and eight doubles teams will be competing for record prize money of $14m (nearly £11m), which doubles the previous purse. The tournament was previously staged in Boca Raton (1972-1973), Los Angeles (1974-1976 and 2002-2005), Oakland (1978), New York (1977 and 1979-2000), Munich (2001), Madrid (2006-2007), Doha (2008-2010), Istanbul (2011-2013) and Singapore (2014-2018).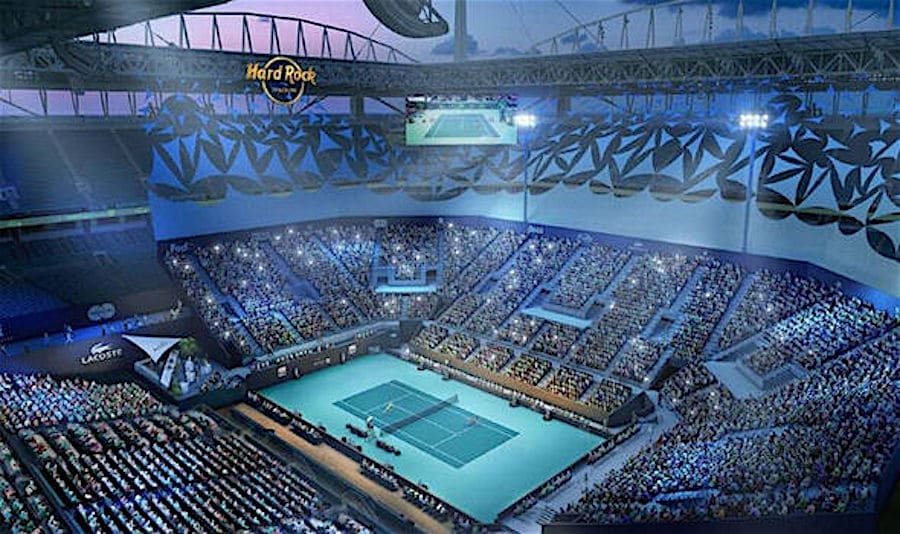 Miami Open's new venue
After 32 years at Key Biscayne, the Miami Open will move across the city to a different venue at the Hard Rock Stadium. The new tennis facility at the home of the Miami Dolphins gridiron team will feature 30 competition and practice courts.
Bienvenido a Cordoba
The ATP will welcome a new tournament to its calendar when the Cordoba Open is staged in Argentina in February at the start of the South American clay-court swing. It replaces the Ecuador Open, which was staged in Quito. On the women's tour, the Palermo clay-court tournament in Italy returns to the calendar in the last week of July.
All change among the coaches
The 2019 season will start with several leading women working with new coaches. Despite enjoying an excellent year, Angelique Kerber parted company with Wim Fissette at the end of the season and has appointed Rainer Schuttler as his replacement. Fissette subsequently reunited with Victoria Azarenka.
Elina Svitolina has made Andrew Bettles her main coach following her split with Thierry Ascione, while Madison Keys is to work with Jim Madrigal, a former coach of Bryan Baker and Tennys Sandgren. Sam Stosur has turned back to her childhood coach, Nick Watkins, after ending her two-year partnership with Josh Eagle.
Johanna Konta has replaced Michael Joyce with the Frenchman Dmitry Zavioloff. Joyce is now working with Eugenie Bouchard. Maria Sakkari, having parted company with Thomas Johansson, has hired Mark Petchey as her coach, while Darren Cahill, who guided Simona Halep to her first Grand Slam title and the top of the world rankings, is taking a 12-month break from coaching in order to spend more time with his family.
Look ahead to 2019 with our guide to every tournament on the ATP Tour, the WTA Tour and the ITF Tour
If you can't visit the tournaments you love then do the next best thing and read our guide on how to watch all the ATP Tour matches on television in 2019
To read more amazing articles like this you can explore Tennishead magazine here or you can subscribe for free to our email newsletter here