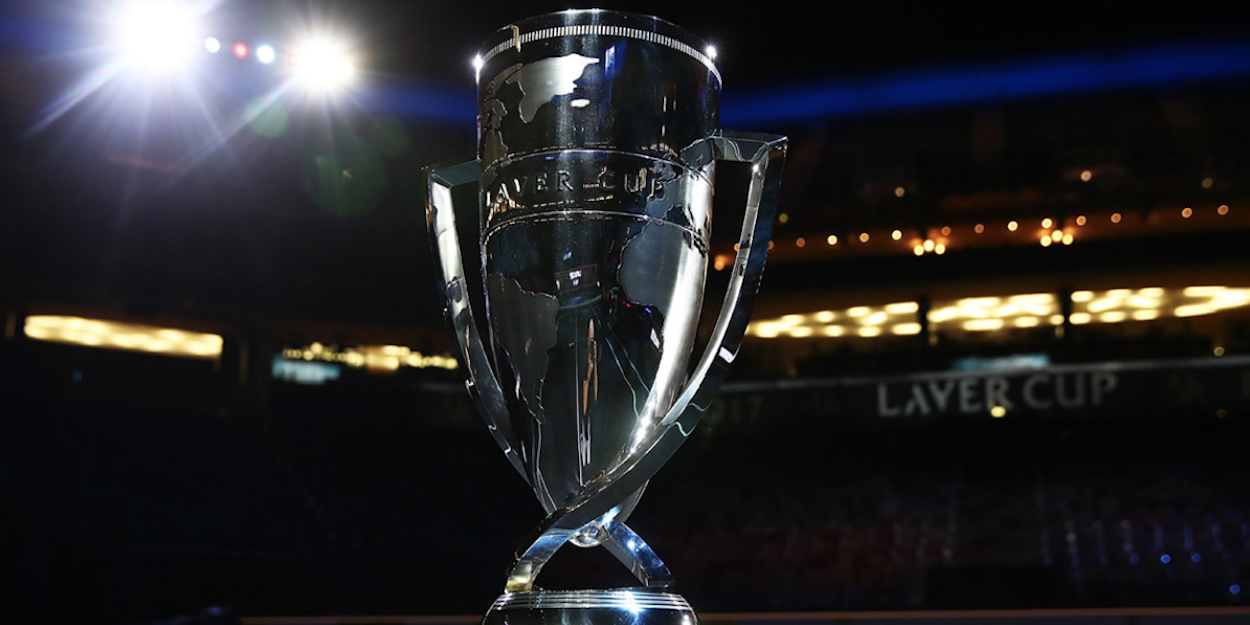 The Laver Cup: What is it, when is it, and how to watch it
With the fourth edition of the Laver Cup set to kick off in Boston, Tennishead explains the annual 'Ryder Cup of tennis' in detail.
The Laver Cup has quickly become an exciting part of the tennis calendar due to its novel format and positive, fun-loving atmosphere.
Join us to take a closer look at this unique tennis tournament played by some of the world's best players.
How was the Laver Cup founded?
As suggested above, Roger Federer was inspired by golf's Ryder Cup when he came up with the Laver Cup. Teams in the Ryder Cup represent Europe and the USA, whereas in the Laver Cup Europe competes with the rest of the world.
The Laver Cup was established as a collaboration between Brazilian businessman and former tennis player Jorge Paulo Lemann, Federer's management company, TEAM8, and Tennis Australia. The inaugural tournament took place in 2017, and has since been staged in 2018 and 2019, before taking a hiatus in 2020 during the Covid pandemic, to return in 2021.
Naming
The tournament is of course named after tennis legend Rod Laver, an 11-time Slam champion and the first man to achieve the Career Grand Slam in the Open Era back in 1969.
Continuing the theme of legendary representatives, on-court rivals Bjorn Borg (of Sweden) and John McEnroe (of the USA) captain Team Europe and Team World respectively, fulfilling a similar role to team captains in Davis Cup play.
Status
The Laver Cup is an exhibition tournament, which means that it does not offer any ranking points to the competitors.
However, it has been an ATP sanctioned event since 2019, and by winning the tournament each member of the victorious team receives $250,000 in prize money.
Format of the Laver Cup
Two teams of six players each for Team Europe and Team World make up the tournament roster. On each team, three players receive an invitation based on their ATP ranking, while the remaining three are captain's picks.
Matches are best of three sets, with the third set being a tiebreak to 10 points. Match wins are worth one point on day one, two points on day two and three points on day three.
Each day consists of three singles matches and a doubles match. Each player can play singles a maximum of two times across the event.
Four of the six players on each time must play doubles, with no doubles combination playing more than once, except in the case of a deciding match (see below).
Therefore, all 12 players will contribute at least one appearance either in singles and/or doubles over the three days.
The first team to 13 points wins the tournament. Should the score be tied at 12-12 after all matches have been played, a deciding doubles match will determine the winner.
Location
The Ryder Cup, contested between Europe and the US, alternates holdings in Europe and the US. Like that event, the Laver Cup venues for each holding of the tournament alternate between locations in Europe and in the rest of the world.
So far, the three hosts have been Prague in the Czech Republic, Chicago, USA and Geneva, Switzerland. 2021 will be held in Boston, USA, with 2022 set to land in London, UK.
The tournament is always played on indoor hard courts, either in a retractable roof stadium or an indoor arena.
Player appearances
With Laver Cup being his brainchild, Roger Federer has appeared at every event so far. Unfortunately, due to injury, he will not be participating in 2021.
Fellow 20-Slam champions Rafael Nadal and Novak Djokovic have each played the event too. Nadal took part in 2017 and 2019, and Djokovic played in 2018.
John Isner and Nick Kyrgios of Team World, along with Alexander Zverev of Team Europe, have all appeared in the last three events and will appear for a fourth time in 2021.
28 players have taken part in the Laver Cup up to and including the 2021 event. 12 have represented Team World, while 16 have represented Team Europe.
In 2021, Daniil Medvedev, Andrey Rublev, Matteo Berrettini and Casper Ruud are all making their debuts for Team Europe, while Reilly Opelka and Felix Auger-Aliassime are making their debuts for Team World.
Player testimonials
Every player that has competed at the Laver Cup seems to thoroughly enjoy the atmosphere. Playing as part of a team offers a change of scenery for the individualistic and sometimes lonely nature of tennis as a professional.
"I watched the Laver Cup from my home last year," Djokovic was quoted as saying before he made his event debut in 2018.
"I wasn't competing, I had an elbow injury that kept me away from the tour but the Laver Cup looked really, really good.
"It's a new concept, a new format, a new competition, it's very refreshing. It resembles the Ryder Cup in golf and carries the name of a living legend. It's phenomenal and it's a great pleasure to be part of it.
"Life on the tour is different, you don't get to mix up too much with your biggest rivals for obvious reasons, but Laver Cup is a competition that unites us all.
"It was really unusual and very nice to see all the players backing and supporting the player that was performing on the court every single day.
"Friendships were formed and friendships were stronger after that competition and so I am really looking forward to that."
Nick Kyrgios has played at every Laver Cup so far. "Laver Cup is my favourite week of the year and I just love being part of the team," the Australian said in the lead up to the 2021 tournament.
"It's going to be unreal playing at TD Garden, home of the Celtics. Boston fans love their sports, so if we can win the Laver Cup anywhere, then TD Garden and Boston, one of the greatest sports cities in the world, is the place to do it."
Past Laver Cup results
In the three Laver Cup events played so far, Team Europe has won on every occasion.
The scores have been 15-9 in 2017, 13-8 in 2018 and 13-11 in 2019. In 2017 and 2019, all matches were played to determine the outcome, whereas in 2018 Europe won outright with one match remaining.
How to watch the Laver Cup
Since the Laver Cup is technically an exhibition event, it is exempt from other TV deals covering the ATP Tour.
If you are watching in Europe, the Laver Cup will be broadcast of Eurosport and Discovery+. Viewers in the US will need a Tennis Channel subscription.