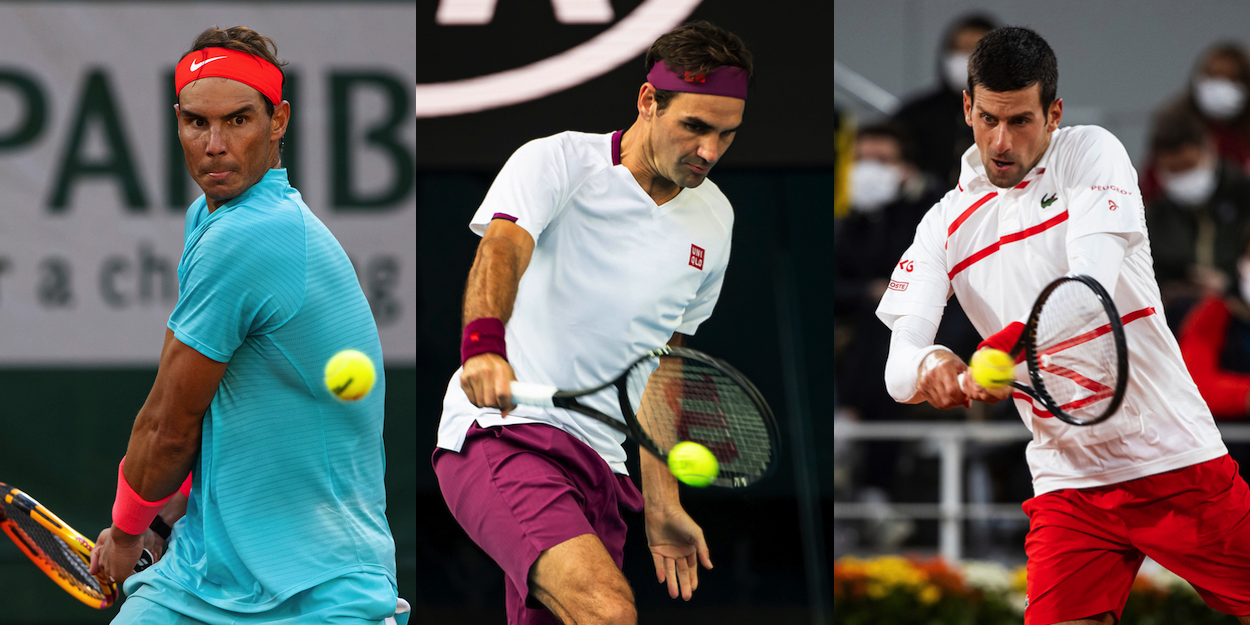 'Watching them is a privilege,' Agassi praises Federer, Nadal and Djokovic
Andre Agassi has expressed how lucky tennis fans are to see Roger Federer, Rafael Nadal and Novak Djokovic all competing in the same era.
Andre Agassi has recognised just how exceptional it is to be able to watch Roger Federer, Rafael Nadal and Novak Djokovic, three of the greatest tennis players ever, battle against one another over such an extended period.
"Well, I think we're in an amazing time," Agassi asserted on the Beer Biceps YouTube podcast. "If you think about what we've had the privilege of watching over the last you know 15 years.
"We've watched three guys win 20, 40, 58 Grand Slams [between them]. What is that, 14 years almost of Grand Slams where only three guys are winning it and they're having to beat each other."
Since Federer won his first Grand Slam at Wimbledon 2003, 58 of the 69 Slams (84%) have been won by one of Federer, Nadal or Djokovic. Andy Murray (3) and Stan Wawrinka (3) are the only two other men to secure multiple Slam titles in that time.
"So, the first thing that crossed my mind, can you imagine if one of these guys was playing tennis during an era when the other two weren't there?
"I mean, how many would would they possibly have? It's pretty remarkable to have the best on a hard court, the best on grass, the best on clay, it's like, wow. And to have them in the same generation, wow, it's lights out.
"It took 70 years for five people to win all the Grand Slams, I was the fifth person to do it. It took just that generation and then there's three [more] that have done it."
From 1935, when Fred Perry became the first man to achieve the Career Grand Slam, until 1999, when Agassi himself reached that milestone, only Perry, Don Budge, Rod Laver, Roy Emerson and Agassi claimed the Career Slam. Then, in just a seven year span, Federer, Nadal and Djokovic all attained the same feat, from 2009 when Federer won his first French Open to 2016 when Djokovic completed the set with his own first Roland Garros.