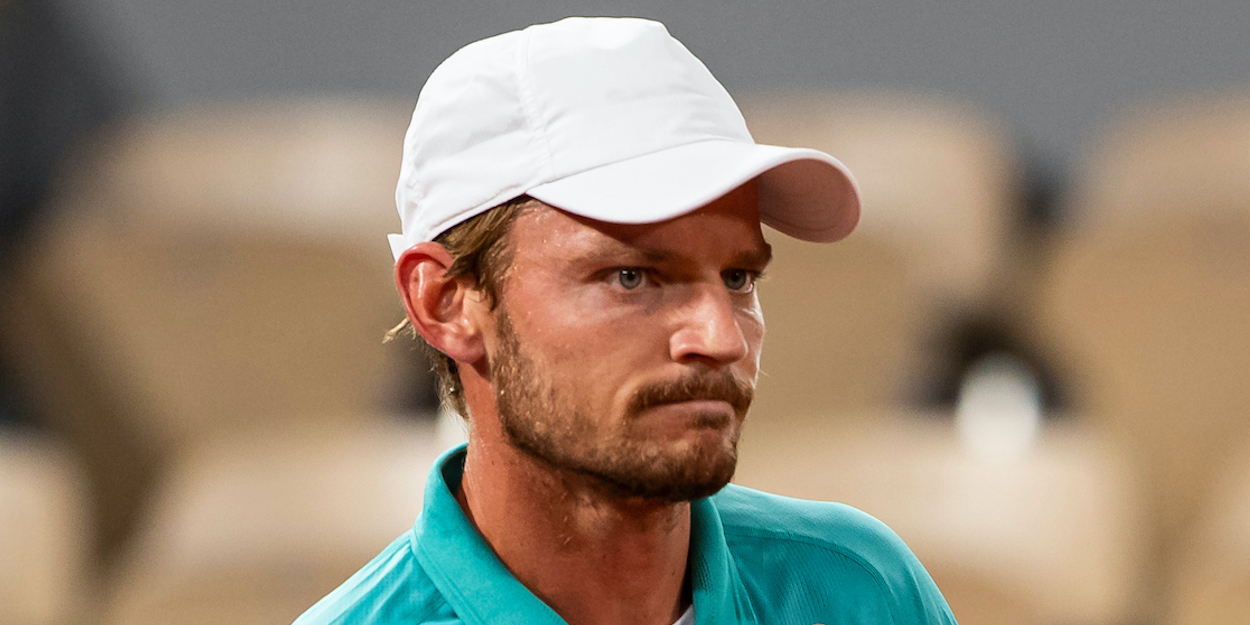 WATCH: Goffin slips and slides to unfortunate retirement
The grass season is underway on the ATP tour, and with it comes a drastic shift to the slick lawn courts, seen in this opening Halle battle. 
David Goffin and Corentin Moutet both struggled with their footing in their opening round match-up at the ATP event in Halle, and it ended disappointingly as the Belgian was forced to withdraw due to injury.
"I feel sorry for [Goffin], we are close to a Grand Slam," Moutet said in his on-court interview "The court was slippery, he fell in the first set, or the second? I don't remember."
Goffin secured the first set with ease 6-1, as the young Frenchman looked outplayed. But into the first game of the second set, the Belgian slipped on a split step, straining his ankle.
Goffin with more bad luck. Grass strikes again 🙁 pic.twitter.com/Bajws1p6jw

— Tennis GIFs 🎾🎥 (@tennis_gifs) June 14, 2021
The ATP No. 13 limped on in the set and looked to take the match when serving at 5-4, but Moutet broke before holding and breaking again to level the match, at which point the Belgian decided to retire at 6-1, 5-7.
"For me it wasn't my match," Moutet added in his interview. "So, I was saying 'come on!' and stuff, and I told him at the end that I'm sorry for that because didn't know that [his injury] was that bad.
"If I knew maybe I would have been quieter. But, you know, that's tennis and I hope he's gonna be fit soon."
Goffin seems to be okay for now thankfully. Moutet slips as well though. pic.twitter.com/1EkOXaKq6e

— Tennis GIFs 🎾🎥 (@tennis_gifs) June 14, 2021