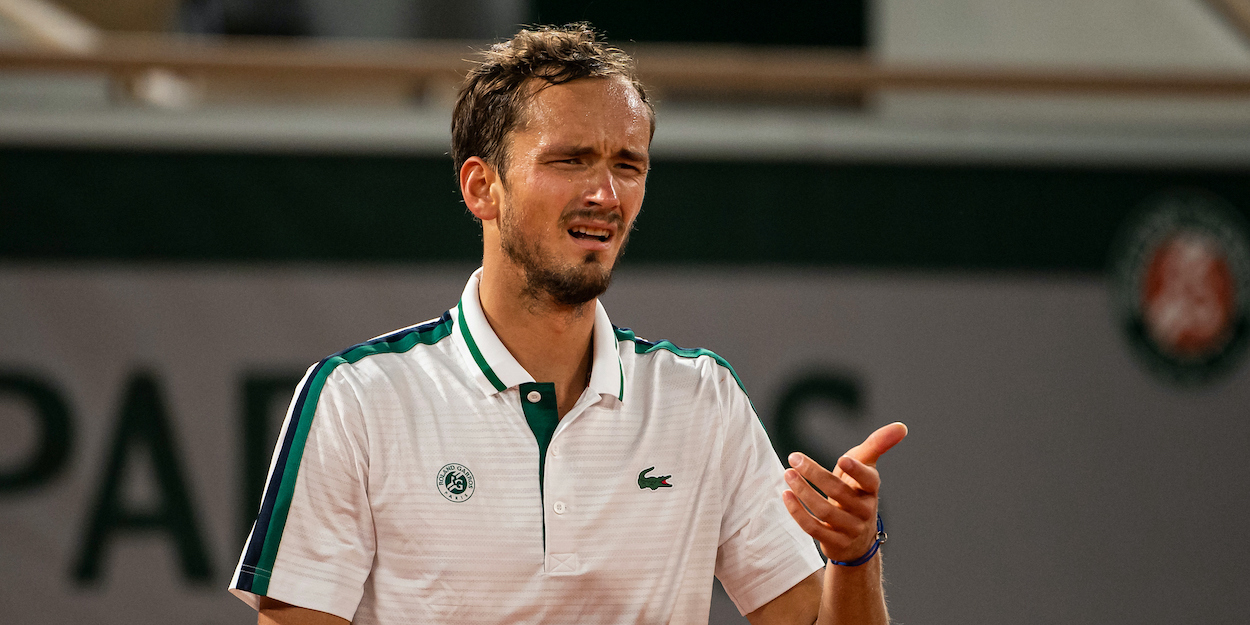 WATCH: Daniil Medvedev receives baffling penalty against Alexander Bublik
Daniil Medvedev and Alexander Bublik were involved in a truly unusual exchange with the umpire in their second round match.
Here's something you don't see every day! Top seed Medvedev and maverick Bublik were contesting their second round encounter at the Canadian Masters, when a quite unique turn of events took place.
At 2-0 to Medvedev in the third set on Bublik's serve, the Russian hits a smash from a Bublik tweener.
The shot barrels towards the Kazakh, almost pummelling him, but Bublik somehow gets a racket on it.
Medvedev apologises mid-point, shouting "Sorry!", before smashing the ball for a winner.
But no, the umpire has called hindrance, and the point goes to Bublik, who himself is dumbfounded and initially believes the call is against him.
You almost have to see it to believe it. While the umpire was correct by the letter of the law, it still makes for highly entertaining viewing.
'This is gonna be on Tennis TV, bro!'

You're not wrong, @DaniilMedwed 😂#NBO21 pic.twitter.com/imVXaqI4ec

— Tennis TV (@TennisTV) August 10, 2021
Medvedev went on to close out the match and advance to the third round in Toronto, where he will face either James Duckworth or Jannik Sinner.