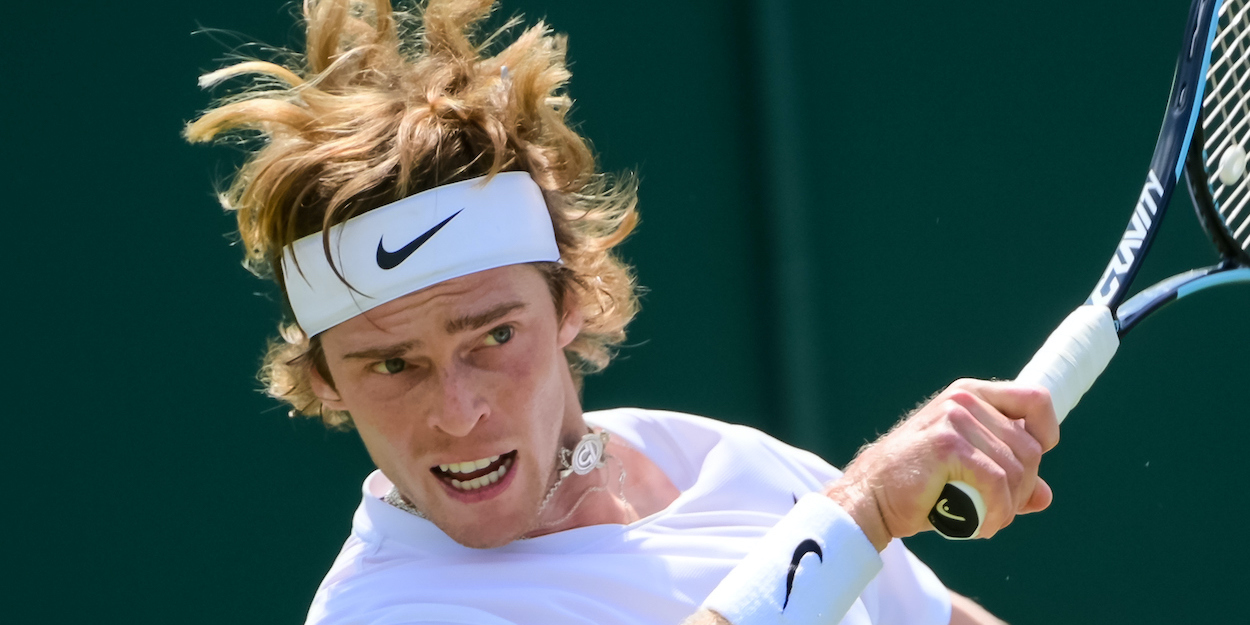 WATCH: Andrey Rublev erupts into racket smash to seal fate against Taylor Fritz
Andrey Rublev was in trouble facing American big-hitter Taylor Fritz in Paris, before an act of rage dug him into a deeper hole.
Despite qualifying for the ATP Finals for a second time, Rublev is currently suffering a poor run of form.
Entering the Paris Masters, the world number five had lost three of his previous five matches. After receiving a bye into the second round of the event, Rublev took on world number 26 Taylor Fritz.
After both men held serve until 6-5 to Fritz in the opener, the American broke Rublev to love to claim the first set 7-5.
An equally tight second set saw no breaks up until 6-6, requiring a tiebreak to decide the set.
Fritz took advantage first by securing a mini-break to go 3-1 up. After firing a forehand into the net to go down 4-1, Rublev proceeded to destroy his racket against his shoe.
The Russian having received an earlier warning, the umpire issued Rublev with a point penalty for racket abuse, bringing the score to 5-1.
That's one way to destroy a racquet 😵#RolexParisMasters | @AndreyRublev97 pic.twitter.com/WcMawBUcMO

— ROLEX PARIS MASTERS (@RolexPMasters) November 3, 2021
Rublev seemingly did not fully understand the rules. He pleaded with the umpire that since he had smashed the racket on his shoe, he had not damaged the court in any way.
However, as stated, the penalty was for racket abuse, which can be given even if the player does not smash their racket against the court's surface.
Fritz proceeded to claim the match 7-2 in the tiebreak to progress to the third round.
The American has now won three consecutive matches against top 10 opponents. He defeated Matteo Berrettini and Alexander Zverev at Indian Wells and now Rublev in Paris.
Prior to his win over Berrettini, Fritz had not beaten a top 10 opponent in nearly two years. As a result of this victory, he is now 9-21 against top 10 opposition.
What a way to win it 🙌@Taylor_Fritz97 collects his *third* straight win over a top 10 opponent, defeating world No.6 Rublev 7-5 7-6(2) in Paris!#RolexParisMasters pic.twitter.com/Y4V40uClrp

— Tennis TV (@TennisTV) November 3, 2021